It had been two weeks since I last ran at the Holiday Halfathon.  I've read on-line that exercise helps combat the tiredness and morning sickness associated with pregnancy.  But for me, taking that first step towards anything aerobic has been quite a challenge.  It's a vicious cycle.
I don't feel well, but if I run I'll feel better.
But I can't get motivated to run because I don't feel well.
But If I run, I'll feel better.
Then yesterday, Tiffany dragged my butt out of bed for some long overdue running.  As much as we would have loved to run with the Striders, I couldn't face getting up before the crack of dawn to join them for our Saturday run.  So, we comprised for a later morning run around 8:00 a.m.
With my lack of running, I wanted to take it easy at a slower pace and a shorter distance.  I set out to run 3 miles and did pretty well.  I had to stop to walk occasionally, but I was still pretty impressed with myself.
3.1 miles
Time 34:21
Ave Pace 11:04
And remarkably, I felt better for the rest of the day.  My energy levels improved, but most importantly, I felt well.  There were no signs of icky morning sickness (or all day sickness in my case).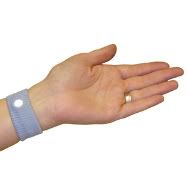 For the past few weeks, I've been wearing motion sickness Sea-Bands every day to ward off the nausea, however, yesterday I removed them before my run and forgot to put them back on my wrists.  That's how great I felt.

So, if I run, I will feel better.  Amazing!  Who would've thunk it?!
It feels good to be back and I'm looking forward to another run today!  🙂