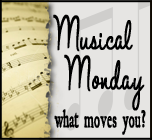 Although some Americans shout disparaging remarks of President Obama, I can't help still feeling hopeful that he will deliver his campaign promises.  The Tea Party's angrily demonstrates with defaced images of Obama to resemble Hitler, but I don't understand the connection and it turns my stomach.  All this hate weighs heavy on my heart.
The world sees Obama as an ambassador of peace, yet a small group of Americans see him as another socialistic dictator.  Although no one will admit it, I believe it all boils down to racism.  Some people simply cannot deal with the fact that there's black man in White House.  They allow their fear and prejudice shadow their judgments instead of seeing a great leader.
Today, we celebrate Dr. Martin Luther King Jr.'s Birthday, a great man who preached that we put aside our hate.  However, forty-seven years later after his famous "I Have a Dream" Speech, some Americans still refuse to see past the color of a person's skin and it saddens me.
Despite all the signs of hate in our country, I still hold onto hope and "a dream that my (four) children will one day live in a nation where they will not be judged by the color of their skin but by the content of their character." ­– Dr. Martin Luther King, Jr.
[youtube=http://www.youtube.com/watch?v=PbUtL_0vAJk]
As I continue to cling to hope, images of the devastation in Haiti bombard my television. The previous images of hate became horrific images of despair. Surprisingly, these images quickly turned to love as people from all over the world held out their hands to help the poor people of Haiti. Racism aside, signs of support flooded the small island of Haiti.
So maybe there is still hope for America.
"We shall overcome." –Dr. Marin Luther King, Jr.
[youtube=http://www.youtube.com/watch?v=130J-FdZDtY]
[youtube=http://www.youtube.com/watch?v=QhnPVP23rzo]
[youtube=http://www.youtube.com/watch?v=jrcA6j-GRE8]