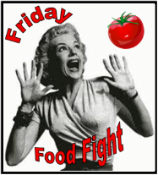 When Latina on a Mission shared her quick and easy empanada recipe, I thought I would try my hand at making them.  Ms. Latina's recipe seemed simple enough.
Ms. Latina's recipe called for an envelope of Sazon with anchiote but I had never used the stuff before and once I read the ingredients, I still would not be using it as the first ingredient read Monosodium Glutamate (otherwise known as MSG).  MSG does my head in and I feel really shitty after I eat anything with MSG.  Other ingredients also listed on the label were "spices", which just annoys me.  TELL ME WHAT "SPICES" ALREADY!
So, since I would skip the Sazon, I would need to get a little creative with my favorite Spanish spices.  I knew cumin, oregano and turmeric would be critical ingredients for this dish.
The first time I made these empanadas, they were a huge hit with my family.  My dad raved about them and took some home for my mom to taste, but she thought she could make them better by adding olives.  Whatever.  Well, we'll see about that, Sha!  I challenge you to a Empanada Bake-off!  BUR-RING IT!
So, here is my new and improved MSG-free recipe for
Easy Turkey Empanadas .
Ingredients
1 lb. ground turkey
1 Tbsp Olive oil
1 Green bell pepper diced
1 Spanish onion diced
2 Cloves of garlic minced
¼ tsp Turmeric
2 tsp. Cumin
1 tsp. Kosher salt
½ tsp. Ground black pepper
2 Cups Pomi chopped tomatoes
½ Sliced Spanish olives (optional)
1 Package of frozen empanada dough (I used the large 10 count dough.)
Directions
Turkey Filling
On a medium heat, sauté the diced bell pepper in olive oil for a couple minutes or until soft.  Then, add onions to the pan and sauté.  Once the onions soften, add the garlic to pan and cook for about a minute.
Then, add ground turkey and cook for about 5 minutes or until the pink color disappears.
Once the turkey is almost fully cooked, add cumin, oregano, turmeric, salt and pepper and stir the spices into the turkey.  When the spices have mixed well, add the chopped tomatoes and olives and simmer for about 5 minutes.  Taste for additional salt and pepper.
Empanadas
Preheat oven to 400 degrees.  Defrost dough according to package (about an hour).  Grease a cookie sheet or spray with cooking spray.
For the filling, add a generous spoonful of meat (about ¼ cup) into the center of a thawed dough disc.  Then fold dough in half and crimp edges with a fork to make a small meat pie.  Repeat with remaining dough and filling.
Bake for 20-25 minutes or until golden brown.
Now link up and see what If I Could Escape and Gone Bananas are serving for this week's Friday Food Fight.
*Also submitted to*