During my girlfriend getaway on Anna Maria Island, I had all good intentions to run.  I packed three running outfits, a hydration belt and my old running shoes so my good pair wouldn't get sandy from the beach.  Well, they sure didn't get sandy!  My old running shoes didn't even see one grain of sand or the light of day, because they stayed in my bag all weekend.
My friends are such saboteurs.
I didn't get a decent night's sleep until I returned home.  Now, my sleeping pattern has been so good that my lazy behind hasn't been up to run since being back home either.  The Thursday BEFORE my girlfriend was the last time I ran and it was only 3 miles. Not good.  And it was a terrible run too.
3.1 miles
Time 34:07
Ave Pace 11:01
Max Pace 8:44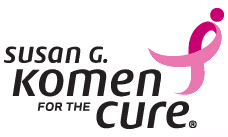 I joined Team Striders and I registered for the Race for the Cure 10K.  I really love this race. There's no pressure, just a bunch of people raising money and awareness for breast cancer research.  Plus, the course is gorgeous along St. Pete Pier over the Gulf and through sea of pink.  Which reminds me… I need to buy a new pink running outfit for the race.  Maybe I'll wear a tiara this year?  But before I worry about my pretty in pink ribbon outfit, I need to get a couple of 6 mile runs in before the race.
I also have the Frankefooter Half Marathon in October, which requires another special outfit.  I've been perusing the Halloween aisle at Target to check what costumes have been added to the displays.  No Glee Cheerios Cheerleader costume yet but there's tons of candy.  Last week, I bought a bag of Twix and this week I bought candy corn.  Craptastic.  If I don't get running soon, my ass is going be a scary sight.  No costume necessary because with my cheesy grin, I'll look like a Jack-o-latern.
Speaking of pumpkins, I can't bring myself to eat anything pumpkin flavored yet.  It's like my brain can't enjoy allspice when the weather is warm.  Even though fall starts Friday, the forecast predicts temperatures in near 90 and that's not perfect pumpkin weather yet, which is probably a good thing.    I can put off my butt looking like a big-ass pumpkin muffin for a few more weeks.
*Proudly submitted to Stacy Uncorked, because when I blog about my training, it's usually pretty random.*