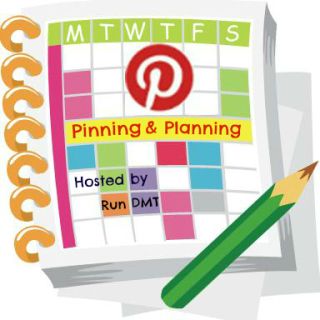 What's that quote about "the best-laid plans"?  That was me last week.  I was so excited about the Yelptucky Derby , attending my first Yelp event and having excuse to get all dressed up to wear a fancy hat.  Then my kids got sick.
Our parents have comprised immune systems so we can't have them babysit when the kids are sick and run the risk of exposing them to whatever our kids caught.  Instead, I sadly hung up my fancy hat to play nursemaid.  Of course, that also meant the meals I planned had to be postponed as my kids only wanted toast and cuddles from mama.
Thankfully, everyone felt better by Saturday so Allana and I could attend her Girl Scout Troop's Run 4 Respect and the Keel and Curley Blueberry Festival.  We picked berries and enjoyed some wine.  Stay tuned for photos and blueberry themed recipes!
M – Pasta Shells with Tomatoes and Mozzerella Cheese
T – Sautéed Tilapia with Lemon-Peppercorn Pan Sauce on Couscous with Roasted Asparagus
W – Chicken and Broccoli Stir Fry
Th – Pulled BBQ Pork Sandwiches and Low Fat Classic Coleslaw
F – Pizza
What's on your dinner menu plan this week?
And to help with menu planning, portion control and tracking it all, I'm giveaway a FitBit Zip, fitbook, a sleek red digital glass scale and a red and white polka dot reisenthel tote. Enter to below! Giveaway ends 5/6/13 at midnight EST.