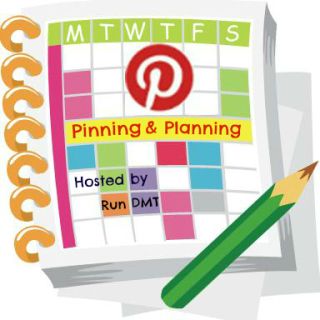 You may have noticed things were a bit quite around here for the past week or so. While away at my annual girlfriend's getaway, I came down with the flu which really knocked me for a loop. I was in bed for over a week even with being on Tamiflu.  While my energy levels have finally returned, I still have this nasty cough lingering and barely an appetite.
For over a week, my poor husband had to hold down the fort all by himself, which meant playing the parent chauffer, packing lunches, making dinner and cleaning up. It wasn't pretty and I don't mean that in a ungrateful, controlling sense. I mean my house was in complete disarray and all I could do was sleep it off.
This week, we celebrate Allan's birthday, so I guess I'll cut him some slack. I'm not sure where he wants to go for a meal to celebrate, but the kids and I will definitely bake him a cake. Attempting to bake a cake for Iron Chef Allan is a impossible feat to pull off  because he always wants to be involved with it all. But the kids and I will try our best and hopefully it will be pretty and tasty enough.
We're also celebrating my friend, Chrissy's 40th Birthday this week. Two birthdays and a relatively low-key dinner menu as my appetite and my energy levels slowly increase. I hope I can keep up!
Here's our dinner menu looks for the week:
Sunday – Asian Ginger Grilled Wings with Broccoli Slaw
Meatless Monday – Caprese Pasta
Tuesday – Copycat Chipotle Steak Burrito Bowls with Cilantro Lime Rice
Wednesday – Tilapia Picatta Panini
Thursday – Allan's Birthday (Dinner out)
Friday – Pizza
Saturday – Chrissy's Birthday Dinner at Cooper's Hawk
What's on your dinner menu this week? What interesting recipes are you pinning and planning?