Watching Peyton Manning during the Super Bowl reminded me of an old SNL digital short.  I believe that Peyton Manning appeared quite a few times on the field last Sunday.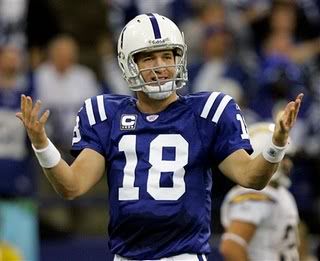 As the Saints go marching in true Mardi Gras style, I can't help but feel sorry for the Colts this week.  An angry Peyton Manning is probably pelting them in the back of the heads with some fast flying footballs.
But it's nothing a few beignets and some king cake can't fix.
Congratulations to the Saints and the city of New Orleans! Who dat creamed the Colts?! 🙂