Running a marathon requires an unbelievable amount of courage, vigor, discipline, strength, endurance, commitment and sacrifice.
Bring a Marine requires much of the same, if not more, while protecting our freedom and liberties with honor.
What if you're a Marine that runs a marathon?
What if you're a Marine that runs a marathon in the desert?
Last month, that's just what these fine Marines did in Afghanistan.
When I heard my friend's wife was one of these Marines who ran the Marine Corp Marathon while stationed in Afghanistan, I had to acknowledge her amazing achievement.  Tina and Paul are both Marines presently serving this country.  Both have served more than one tour in Afghanistan and every year they run the MCM together in D.C, except for this year obviously.
Through Facebook, I've followed their sacrifices which they both make every day to protect our country, as well as many other of my friends.  Every day I pray for their safety until our servicemen and women come home to be with their families again.
Today, I thank all the Marines and all the other military men and women serving our country, but the Devil Dogs will always have a special place in my heart since I have so many Marine friends.  More importantly, my dad is a Marine who served in Vietnam.
Once a Marine, always a Marine.  Semper Fi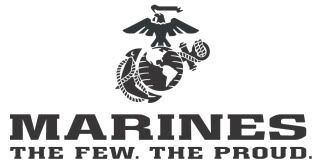 [youtube=http://www.youtube.com/v/yJesfljJ1vk?version=3&hl=en_US]
God bless America.