It's time once again to dust off our family Advent calendar and start burning myself out counting down the days to Christmas.  You see, our Advent calendar is more than tiny doors hiding small morsels of candy.  Each day leading up to Christmas, our Advent calendar uncovers activities to enjoy the season to the fullest.
Since we have no creepy Santa spy Elf on a Shelf, I bribe my children with Hershey's Candy Cane Kisses and bits of paper.  If they finish all their morning chores, then they can discover what lies behind the day's door.
This little gem was hidden behind door number one today since I have no earthly idea what my children want for Christmas other than earrings.
Thankfully, Day 1 met Allana and Emmalynn's approval as evident by their lumpy smiles.
To plan our 24 days of fun, I used a printable calendar to coordinate the days with my moms' group's play dates and events happening around our neighborhood.  I also added a few extra activities because you just never know how the weather will be literally and metaphorically.  Sometimes life simply gets in the way of our fun.  So, I'll swap days around and my kids are none the wiser.
If you'd like to join in the holiday hullabaloo, here is a rundown of what will be doing over the next 24 days
1- Start the holiday season by writing a letter to Santa.
2 – Let's catch a wave of the holiday spirit at SeaWorld's Christmas Celebration!
3 – Time to trim the Christmas tree and get the house looking festive!
4- Bake cookies with Grandma and Auntie Simone. It's sure to be a sweet time!
5 – Go for a Christmas light stroll and count the Santas and snowmen. Graph the results.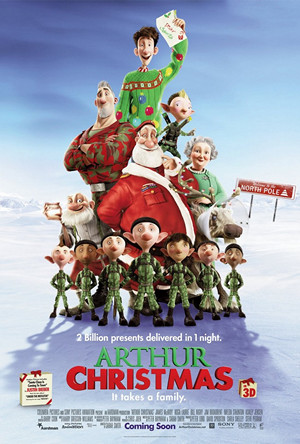 6 – Eat dinner at Chick-fil-a on Waters Ave. and enjoy the Christmas lights.
7 – Santa stop here! Let's make reindeer dust so the reindeer know where to land and have some extra energy to make the long flight back home.
8 – Sip cocoa while watching your favorite Christmas movie.
9 – Dress up in your fanciest Christmas attire. It's time for a Christmas Tea Party!
10 – It's a movie day with Grandma.  Now showing: Arthur Christmas!
11 – A reason to be merry! We're off to Moms on the Go Christmas party at Gator Freds today!
12 – No hard hats necessary just plenty of creative juice for today's fun! Let's build a gingerbread house!
13 – Watch the Symphony of Lights at The Shops of Wiregrass.
14 – Create pipe cleaner candy canes while snacking on candy canes.  (We'll also make this candy cane craft.)
15 – Let's sip some hot cocoa and toss our cookies at a Christmas Cookie Swap.
16 – All aboard! Let's take a Christmas train ride through the woods at Crews Lake Park!
17 – Take a drive around town to look at Christmas lights while sipping hot cocoa.
18 – Make wrapping paper and create Christmas cards for our family members.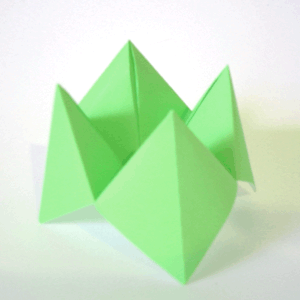 19 – Find time today to fold up some paper to create Christmas origami fortune tellers for some silly seasonal fun.
20 – Let's share some goodwill and cheer by caroling for the residents at Carollwood Care Center.

21 – All aboard! The Polar Expressis now showing at Wilderness Lodge. Put on those pajamas and let's roll.
22 – Make snowflakes and drink milkshakes. (We may also make these snowflakes puzzle ornaments.)
23 – Let's have a Holiday Pampering Party complete with mud masks, pedicures, make-up and a glittery hairdos. (Inspired by Kristi of Live and Love Out.)
24 – It's Christmas Eve! Remember to set out cookies and milk for Santa and carrots for the reindeer. Then, sprinkle the reindeer dust in the yard.
25 – Santa arrives! Merry Christmas! xox
Some extra ideas just in case!
Jesus is the reason for the season.  Read The First Christmas.
You'd better watch out! Santa has a personal message just for you.  (Idea from Kelly)
All hands on deck! Let's make paper hand wreaths and other handy dandy crafts!
Buy gifts for family members at the school Holiday Shop.
Let's rock around the Christmas time with a Christmas music dance party!
Walk through A Winter Wonderland at the Lowry Park Zoo.
Watch a live performance of A Christmas Carol.
Visit a live nativity scene.
Read a story telling of the first Christmas.
Watch a live performance of The Nutcracker.
Celebrate the first night of Hanukkah. Read stories about the Festival of Lights and sing songs. Then, light the menorah, play dreidel and dance the horah. (12/20)
*Submitted to*



"The first of December is upon us! Describe an Advent Calendar or a special way you count down days until Christmas (past or present). (Inspired by Classy Chaos)"