Having participating in the 30 Day Giving Challenge for four years now, the challenge has become such an integral part of the holidays, equally important as the turkey and its fixings in November.  To some, it may appear as a huge chore or extra burden to take on during the holidays, but honestly, giving is the easy part.
As a mom, my day revolves around caring for others, however, during this challenge, I find myself daily redirecting my attention to people large and small outside my nuclear family.  I wake up each morning and ask myself, "How can I give to someone today?  What can I do to let someone know they are valued and loved?  How can I make a stranger smile?"
In noble attempt, I try to plan the days, but of course, life gets in the way.  I've learned to be flexible and go with the flow of life and let the cards gifts fall where they may.
Here are the 30 gifts my children and I gave this year.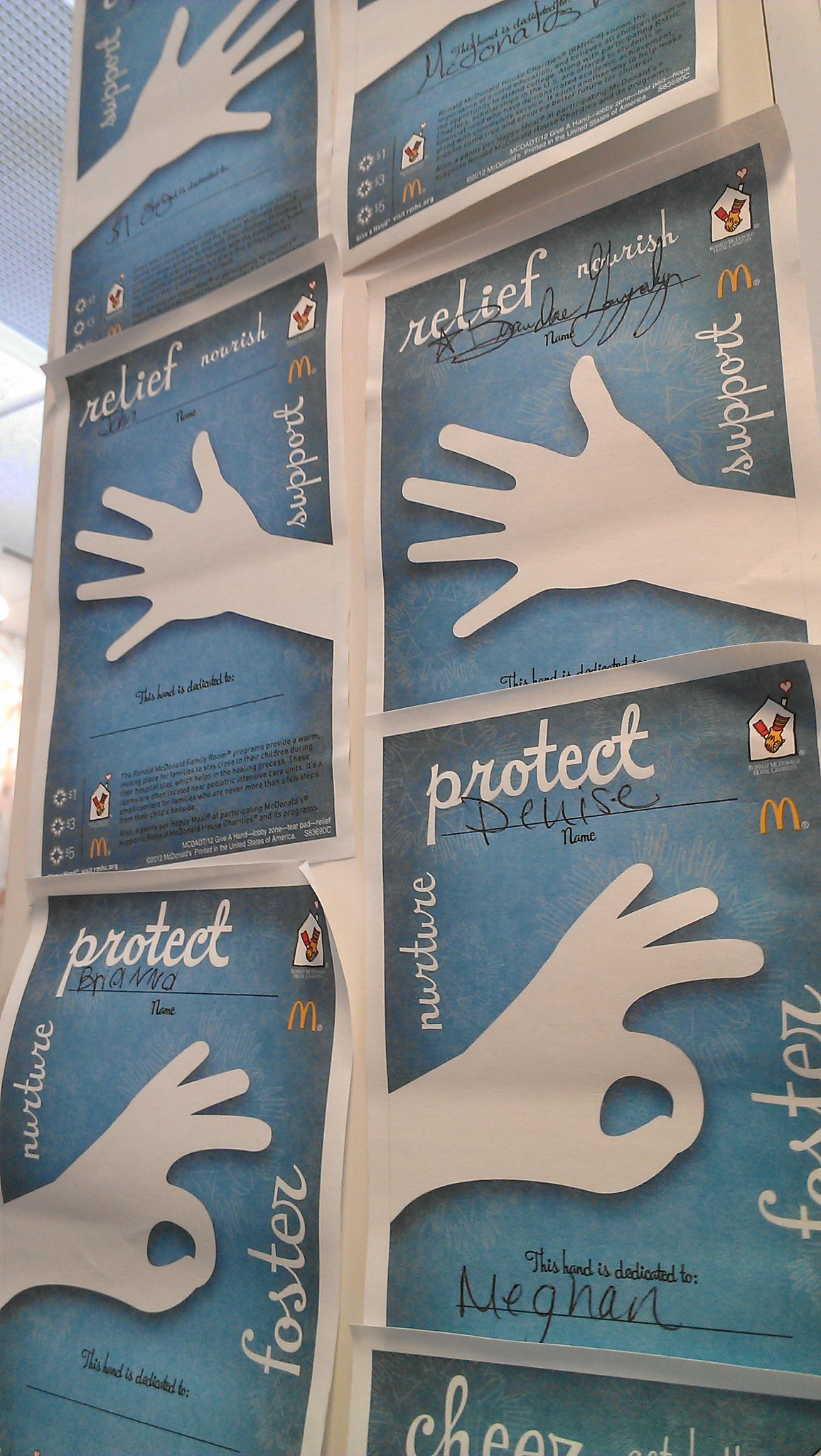 Purchased a meal ticket at my supermarket to benefit a needy family.
Volunteered at my kids' school and contributed to a Thanksgiving feast.
Gave the gift of humility by wearing a purple mustache on my Facebook profile to benefit Slash the Stache and promote epilepsy awareness and the Slash the Stache fundraiser.
Texted "RESEARCH" to 501501 to make a $10 donation to CURE and epilepsy research.
Provided and delivered a Thanksgiving meal to a family need.
Volunteered at a water station at the Women's Half Marathon.
Donated new clothes and toys to Metropolitan Ministries.
Purchase toys at the Dollar Store to benefit Operation Home Front.
Donated gently used running shoes to needy high school track students.
Sent a Thanksgiving card to my grandmother.
Purchased a Hanukah gift for a family in need.
Gave baked cookies and a thank you note to my kids' teachers.
Downloaded "O Holy Night" performed by Ladywell Primary School from iTunes to raise money for meningitis research.
Downloaded "Happy Hanukah" performed by Matisyahu from amazon to benefit Hurricane Sandy victims.
Purchased meal vouchers for families in need through Groupon's Feeding America program.
Sent $10 egifts to my Facebook friends via restaurant.com Feed It Forward program.