Just in time for the Easter holiday, I have a fun giveaway to share with my readers. This Caillou Talking Doll is the perfect present for your favorite preschooler and perhaps the Easter Bunny can tuck this a special little gift in a good little girl's or boy's basket.
My Little Lion Man loved this Caillou doll. What's not to love?! He's a cuddly version of the character that has been charming children for over 15 years on PBS. This Caillou Talking Doll wears a removable hat and backpack which my Little Lion Man accessorized with a tiny book.
When you squeeze this cuddly Talking Caillou Doll, he shares a few French words and also names his favorite colors and friends.
Caillou Talking Doll retails for $34.99 and can found where all Caillou apparel, books, home video and other merchandise are sold online and in specialty retail stores nationwide.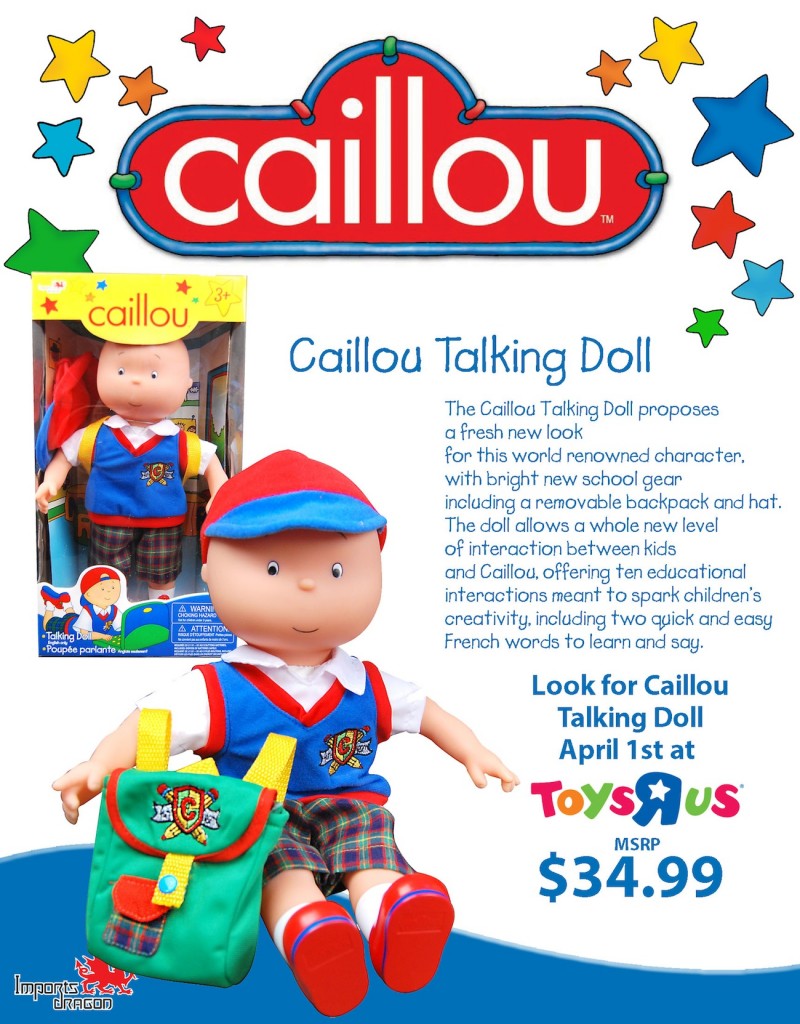 For this flash giveaway, one lucky Run DMT will win a Talking Caillou Doll. To enter, leave a comment telling me who you will share this doll with.  For an extra TEN ENTRIES, leave a comment on my review post.  For additional entries, follow the Rafflecopter prompts on the widget below.