When the Straz Center offered me a pair a tickets to see Rodgers+ Hammerstein's Cinderella in exchange for a review, I knew my mom would escort me to the opening night performance. Cinderella happens to be her favorite princess fairy tale because she relates to the plot so well. As a young girl, Sharon Rose forced to do servant chores by her evil steep mother but then, our princess her found prince charming in the streets of NYC and they rode off into the sunset on a subway train and lived happily ever after.
Much like my mother's Cinderella tale, Rodgers and Hammerstein steer away from the better known Disney Cinderella to share a more contemporary princess who doesn't' scrub floors waiting for her prince.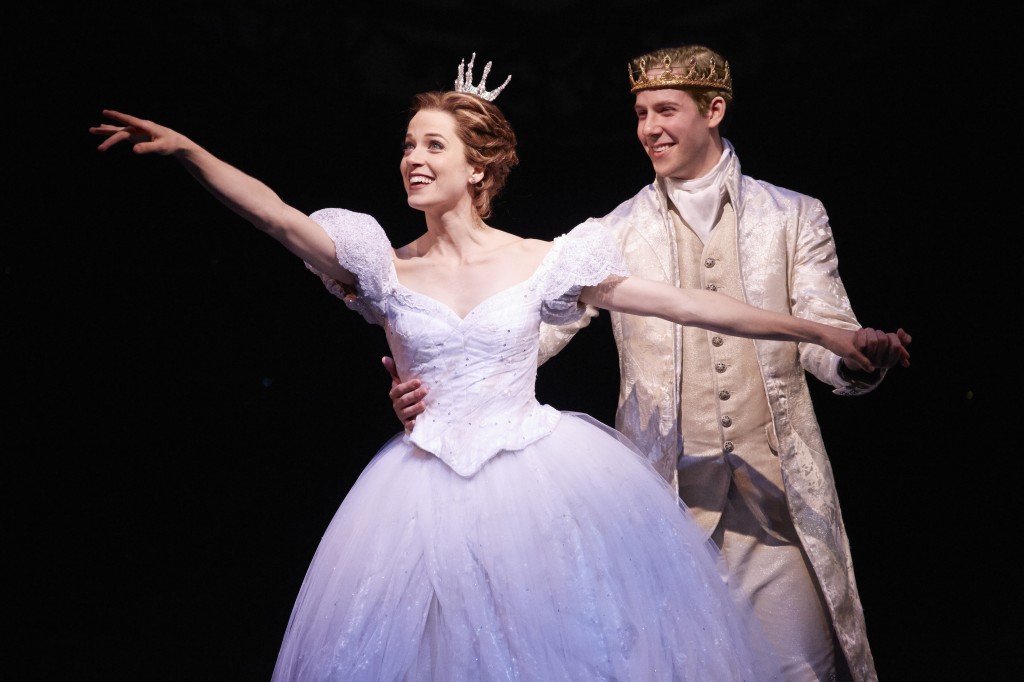 The comical contemporary plot as well as the larger than life sets and kaleidoscope costumes will dazzle audiences of all ages. (The onstage costume changes are definitely magical!)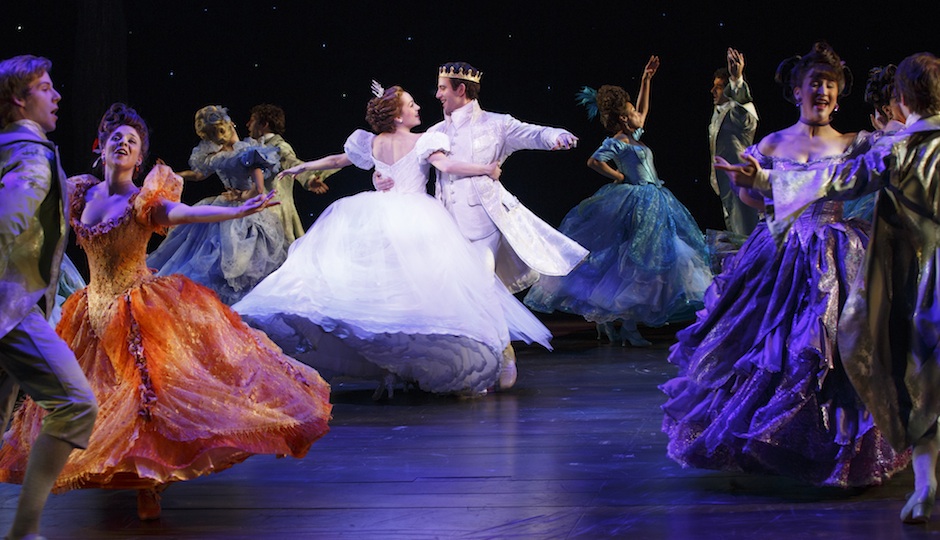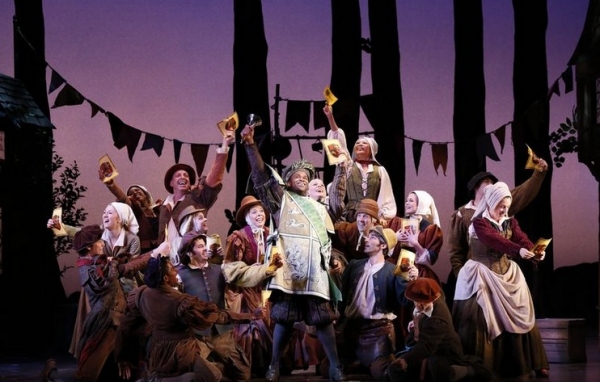 In usual Rodgers and Hammerstein style, there are lengthy dance numbers and catchy reprises to hum along. The book follows the classic fairy tale story line (princess meets prince), however, note-worthy life lessons are cleverly weaved through the acts like a tapestry. Whether you're royalty or a commoner, the six basic life lessons shared in Rodgers + Hammerstein's Cinderella are as significant as the glass slipper.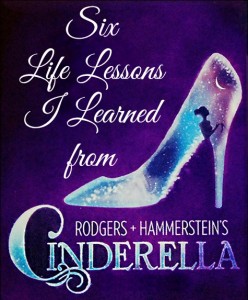 Impossible dreams are possible.

Sometimes the crazy notions ignite the best ideas. Envision a better life for yourself and then set goals to make your dream a reality.  After all, the word impossible is simply "I'm possible".
Fight the good fight.  
Stand up for your beliefs.  Even when others disagree or naysay, take action and never lose hope. Always fight for what you believe in and the ideals your hold dear.
Good things come to those who want and believe.
Of course, your desire to want something should be paired with hard work.  Good things come to those who get up and make it happen.
Treat people with kindness.
As Cinderella states so matter-of-factly to her step mother, "Kindness goes a long way."  My dad always said, "You catch more bees with honey than vinegar." In a world full of road rage, cyber bullying and ridicule, we could make the world a nicer, happier place by simply treating each other with a little kindness and respect.
Always follow your destiny.
Dream big and then follow a path to make it happen. Sometimes it takes years to travel that road, but the chase will only make it more meaningful in the end.
A pair of shoes can change your life.
For me, those shoes happened to be running shoes. I found a healthy, fit lifestyle when I discovered a passion for running. For another person, it may entail wearing flip-flops to adopt a more causal, stress-free life. For another person, it could mean slipping on some heels to seek a career. The shoes are a merely symbol of a life change and a commitment to fulfill a goal.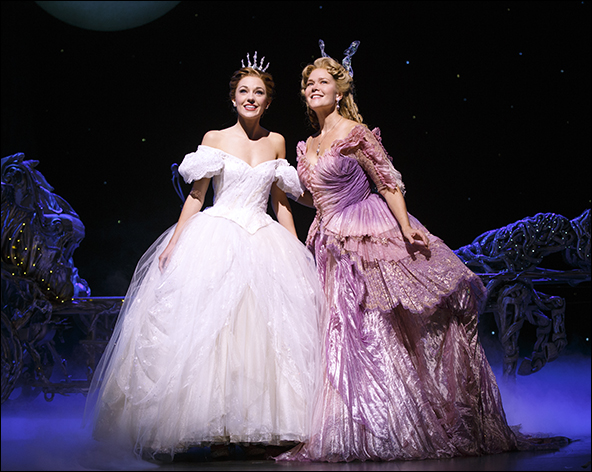 "Now go – to the ball. In the name of every girl who has ever wished to go to a ball in a beautiful dress.  In the name of every girl who has ever wanted to change the world she lived in. Go! with the promise of possibility!" – Fairy God Mother in Rodgers + Hammerstein's Cinderella
In keeping with the theme of kindness, the Straz Center and the company of Rodgers + Hammerstein's Cinderella in conjunction with the Belle of the Ball Project will accept donations of formal gowns, shoes and accessories  during each of the performances of the Tony-award winning production. The partnership benefits Belle of the Ball Project, a nonprofit organization that provides homecoming and prom dresses to young women in need.
Rodgers + Hammerstein's Cinderella is now playing at the Straz Center Morsani Hall, October 21-26 with performances on Tuesday through Thursday at 7:30 p.m., Friday at 8 p.m., Saturday at 2 and 8 p.m. and Sunday at 2 p.m. and 7:30 p.m.  Tickets range from $56-$95 and may be purchased by calling 813.229.STAR (7827) or 800.955. or online at www.strazcenter.org.
Through a Straz Center and Tampa Bay Bloggers partnership, I received tickets to the opening performance of Rodgers + Hammerstein's Cinderella in exchange for this review. All opinions are my own.