As a young girl in the 70s and 80s, my family purchased season passes to the local community theater in our home town. I fondly remember the many musicals I watched with wide-eyed wonder. Despite being low budget productions, the costumes were larger than life and the heartfelt solos and choreography always captured my heart. In that small modest small town theater, I distinctly remember the solo performance of Pippin and its signature number, "Corner of the Sky" and it became my own personal anthem.
When Pippin the Musical made its grand entrance into Tampa on Tuesday evening, I was excited to be invited by the Straz to experience the revival with my sister, who also remembered Pippin from our youthful days at the community theater. To say the least, the entire production has undergone a facelift by incorporating death-defying musical numbers on trapezes.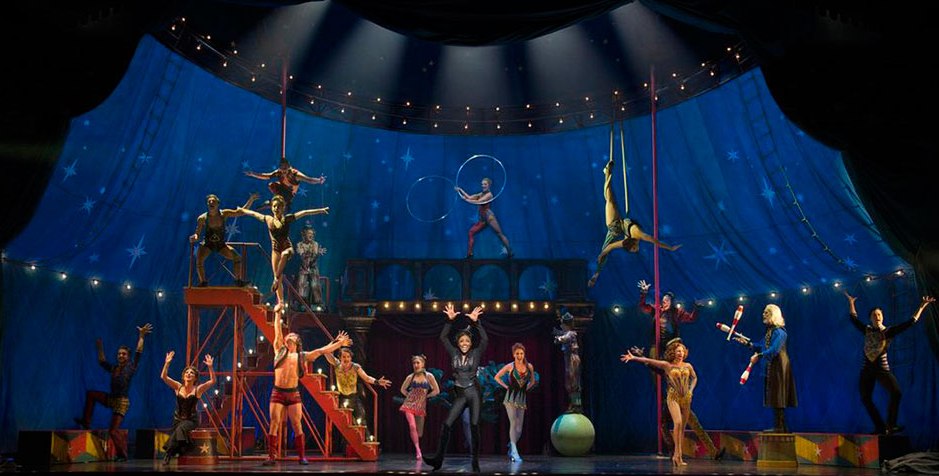 The Pippin story of old, filled with confusion, a journey of self-discovery mirroring life as a circus lends itself to a Cirque du Soleil like production and the entire set design captures the look and feel of a traveling circus from the big tent to trapezes. As Pippin follows a road to find his passion in life, his journey only becomes more confusing and contorted which is so cleverly represented by musical numbers of aerial contortion.
The combination of Bob Fosse's choreography with the breathtaking acrobatics by Les 7 Doigts de la Main produces a entirely new Pippin with a high-flying Cabaret feel and jive and of course, lots jazz hands. It's simply a perfect adaptation and invigorating rival like none you've seen!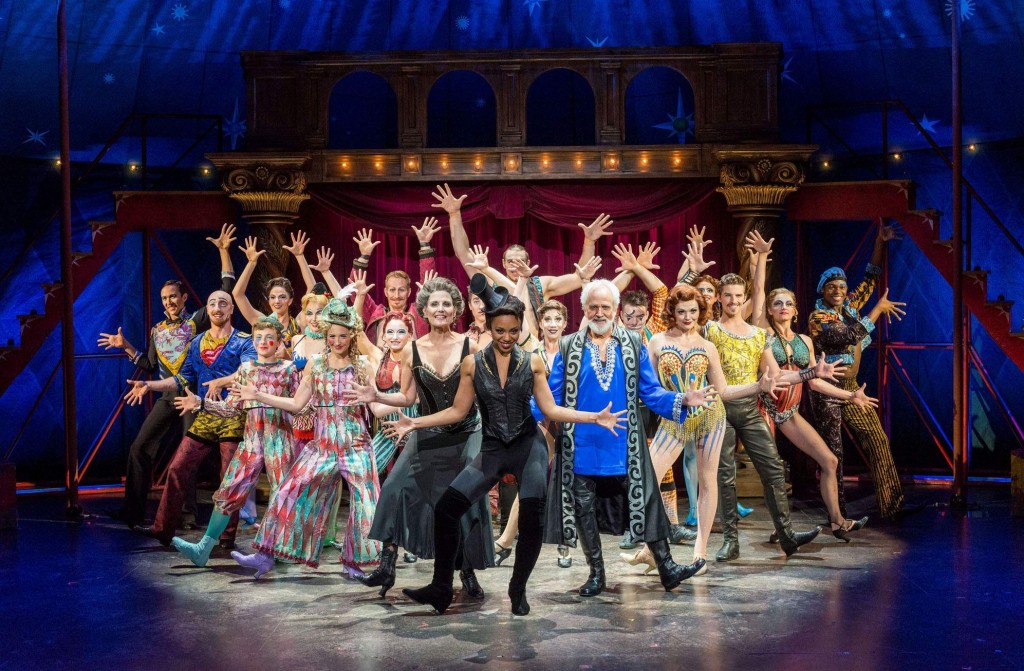 Sasha Allen, best known for her appearances on NBC's The Voice, steals the magic of Pippin in her role as Leading Player. A darker version of Jiminy Cricket and a magical, masterful ringmaster, the Leading Player guides Pippin on his adventure, however, Allen's incredibly powerful voice reaches heights greater than any of the aerial numbers. With double-jointed finesse Sasha sashays and pops her hips with such effortless style.
The Pippin touring cast also consists of such amazing talents, including John Rubinstein, who played the original Pippin when it debuted on Broadway in the 70s with the infamous Ben Vereen. Rubinstein now plays King Charlemagne (Charles). Playing Pippin's father, the king offers comic relief in stark contrast to Pippin, who takes life and his self-discovery far too seriously.
From the high-flying death defying acrobatics to the incredible dance numbers, I once again found myself watching Pippin with wide-eyed wonder. The Tony Award winning Pippin revival captured my heart and claimed its corner of Tampa's sky.
Experience the magic for an hour or two and catch Pippin before the circus moves onto its next Florida city. Capture a seat under the big tent until April 19 with performances on Thursday 7:30 p.m., Friday 8:00 p.m., Saturday 2:00 and 8:00 p.m. and Sunday 2:00 and 7:30 p.m. To purchase tickets, visit www.strazcenter.org  or call the Box Office at 813-2229-STAR.
Disclosure: I received tickets through a Tampa Bay Bloggers and Straz partnership in exchange for my honest review. All opinions are my own.