When I travel, I love to be a continuous tourist. Meaning that I love to embrace everything about a new place. My husband says, "I suck the marrow out of a city."
Allan , on the other, prefers to act less like a tourist, at least be less obvious about it. He likes to blend into a crowd like he's lived there his entire life. With my larger than life personality and matching smile and a selfie stick in tow, I only blend when I apply my  make-up, honey. I mean, let's be honest.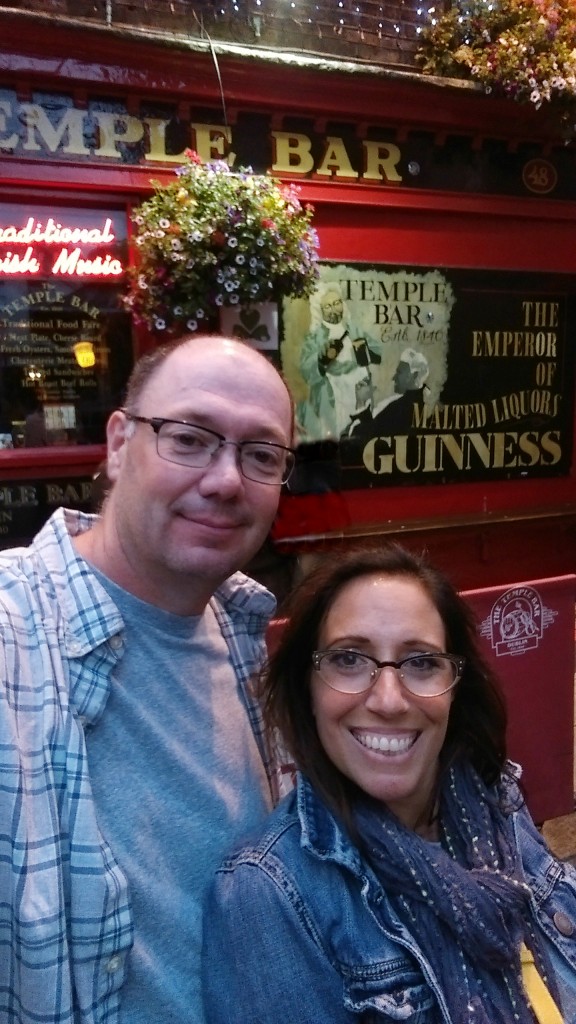 With his work travel schedule, I have had a few opportunities to tag along with him, particularly in the summer months when the kids are off from school. Last summer, he scheduled business meetings in Ireland and of course, the continuous tourist in me compiled a must-see and do list for the Emerald Isle. Given that I have never visited Ireland before, I wanted to see and do as much as possible.
And that's where our two-differing tourist styles clashed. I wanted to see Dublin. Allan wanted to tour the countryside. To him, Dublin was just another European city.
Um ….excuse me Mr. Globetrotter, but some of us have visited very few European cities.
Since we only had a limited amount of time due to his business meetings, we had to compromise. Thankfully, he agreed to staying one night in Dublin. I had 24 hours to smash some Irish cutlure in me. (Ok, maybe that doesn't sound quite right, but you get the idea.) What I meant to say….my time was limited and I wanted to do it all.
Like a good little travel blogger, I started pinning tips and must-see lists for Ireland. Well, I'm going to tell you all right now, those lists are bullocks. With only 24 hours to spare, I decided to be a damn tourist and do what the lists said NOT to do. That's right. I lived on the edge and went Dublin rogue. All right, not really, but I tell you what do in Dublin. I did what spoke to me and we had the best damn time.
And yes, Allan learned to appreciate Dublin and saw it more than just another European city. He even promised to visit it again with kids and me.
My Top Three Must-Dos in Dublin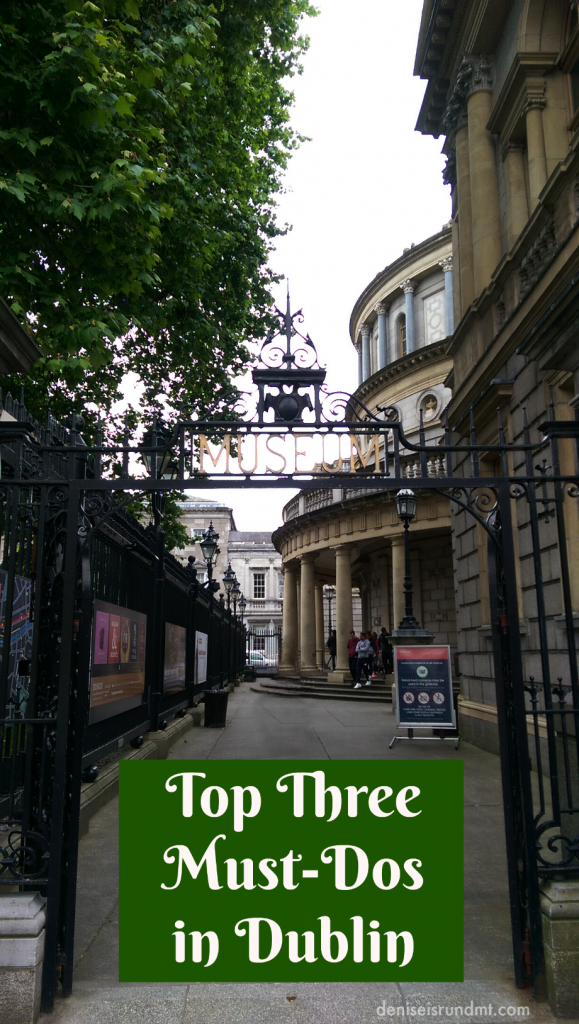 Eat.
If you find yourself with a day to spare  in the Fair City, then you MUST EAT your way through Dublin. Little did I know that Dublin is a foodie mecca. As a food lover's paradise, Dublin offers up some of the most incredible dining experiences. All of Ireland is a foodie heaven, but throw a dart in Dublin and you can't go wrong.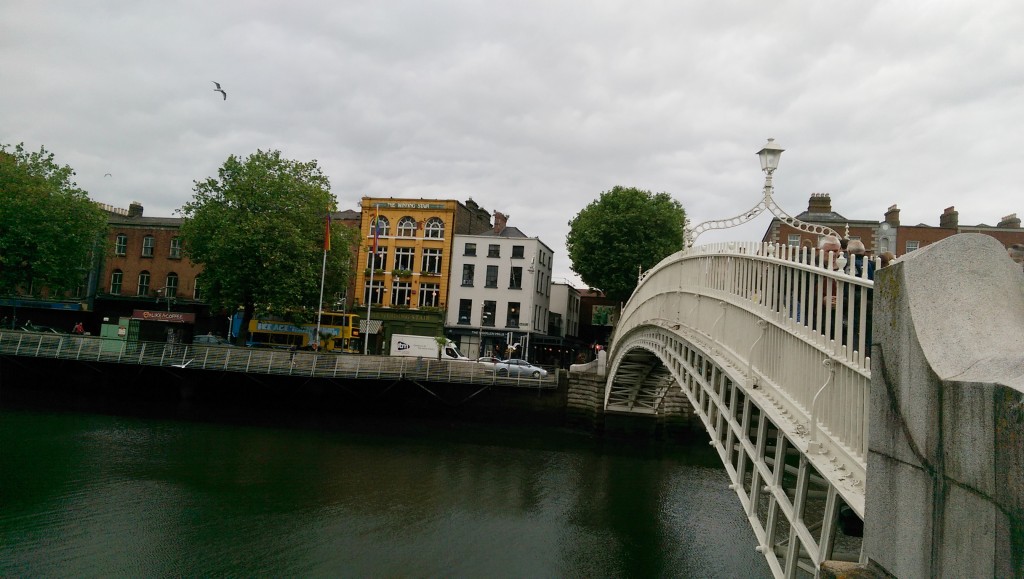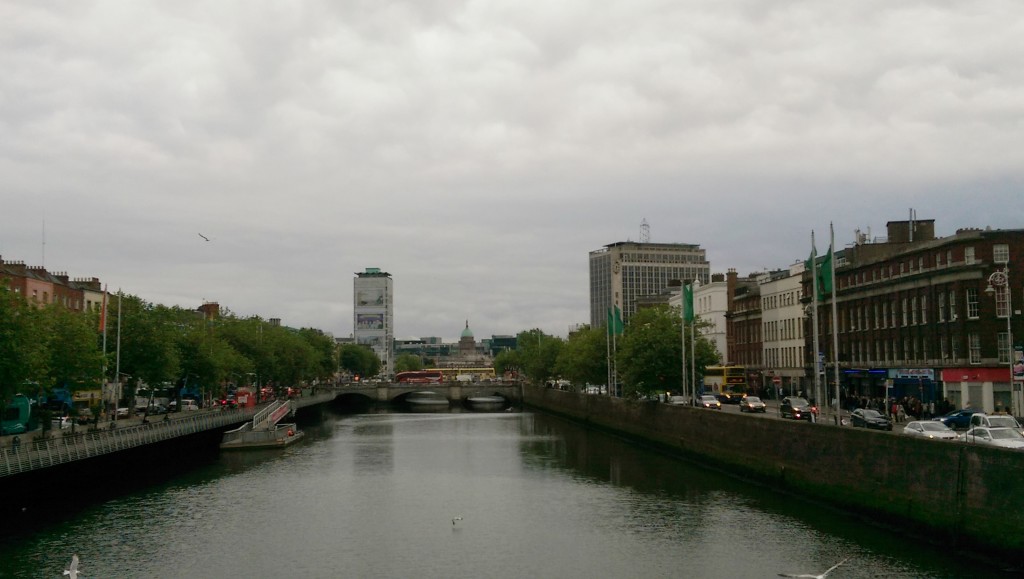 We dined at the Woollen Mills and had a fantastic meal. Order the daily special, or go for the burgers because they are epic! If you plan ahead, make reservations at the sister property the Winding Stair. Also stop by an Irish Sweet Shop which are identical to British sweet shops and worth your time and a penny or two for some bon bons.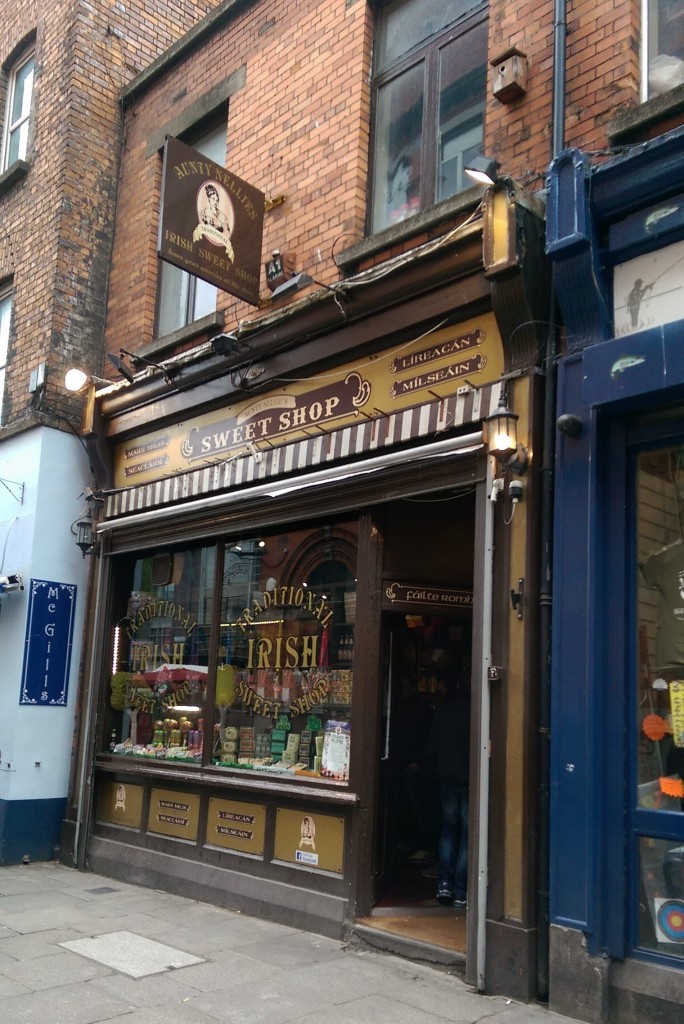 Drink.
Everything I read about Dublin said to avoid the Temple Bar, but I poo poo on that notion. The Temple Bar is a MUST DO! Stop in and have a drink with the famous James Joyce statue.  Stick with whiskey and go for a pour of the Temple Bar whiskey. It's pretty decent. With Tampa's incredible craft beer selection, we've become quite beer snobs and the ale fell flat for us, however, when Ireland, whiskey is king!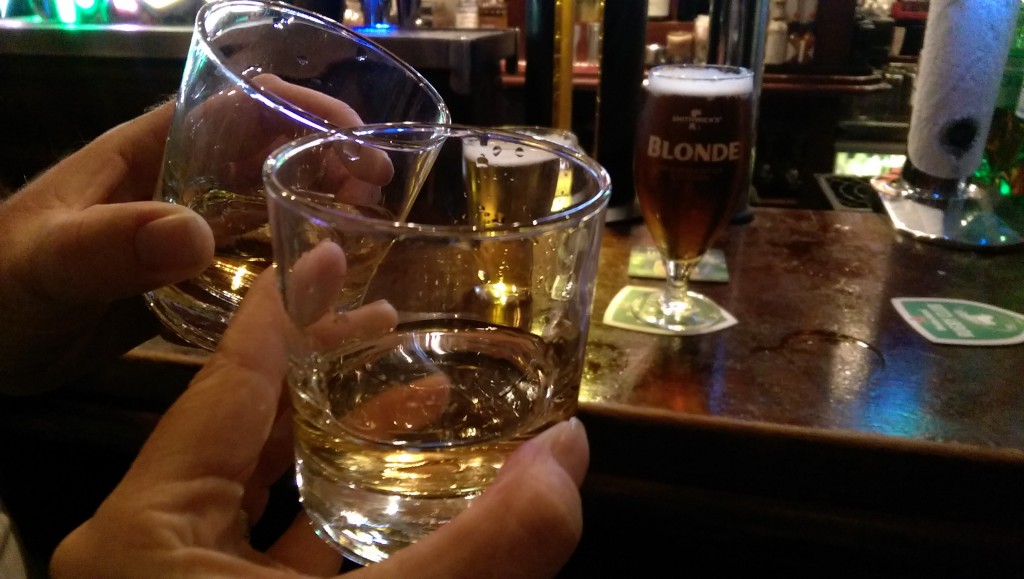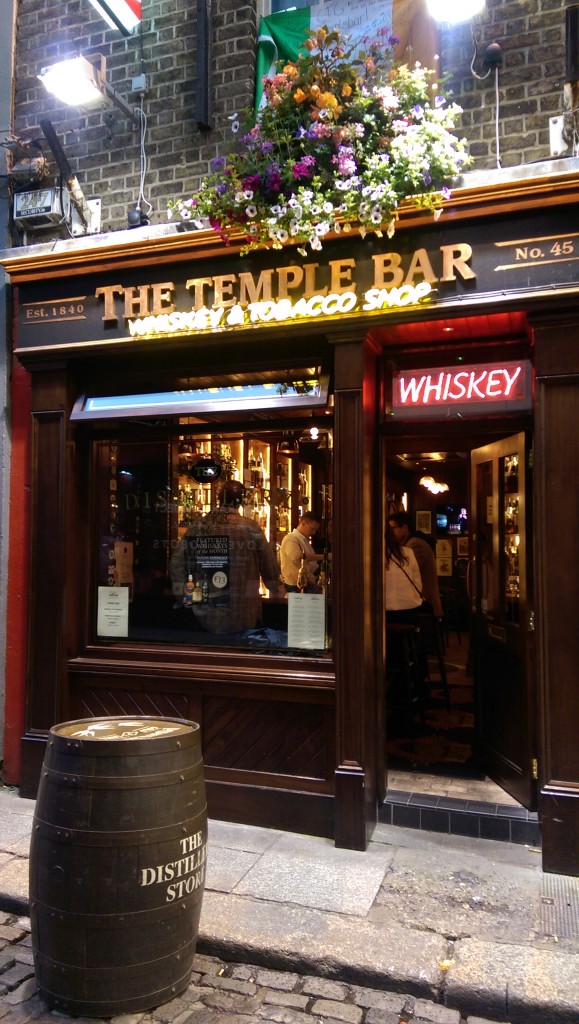 Adjacent to the Temple Bar is the Temple Bar Tasting Room, a quiet little hole in the wall spot which offers all levels of whiskey depending on your price range. Very similar to a wine tasting, the server shares notes and pairing suggestions for each pour.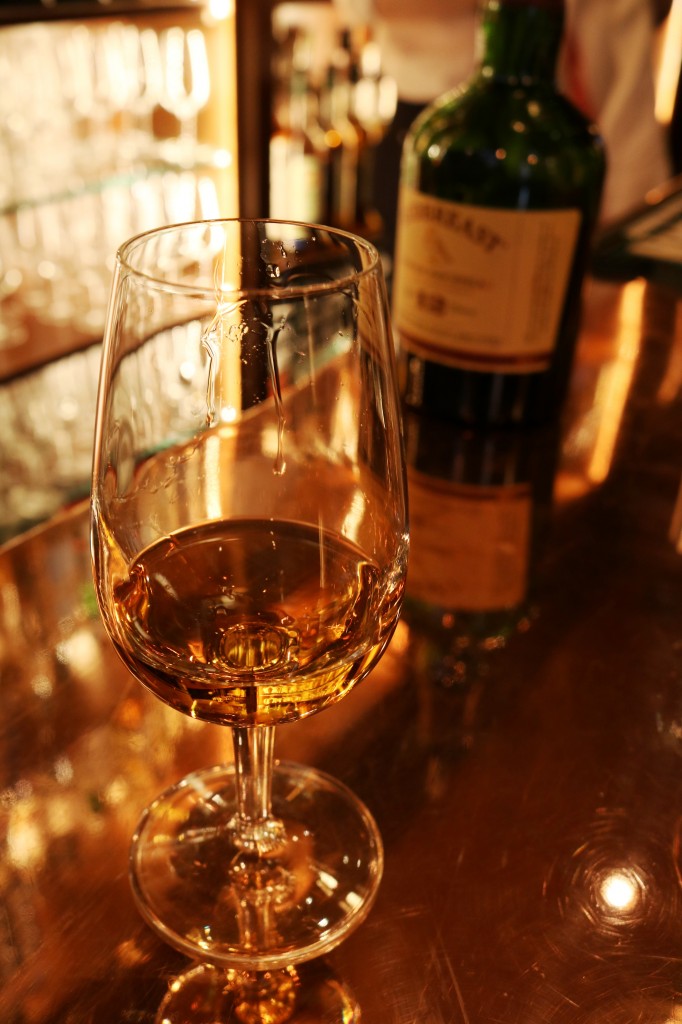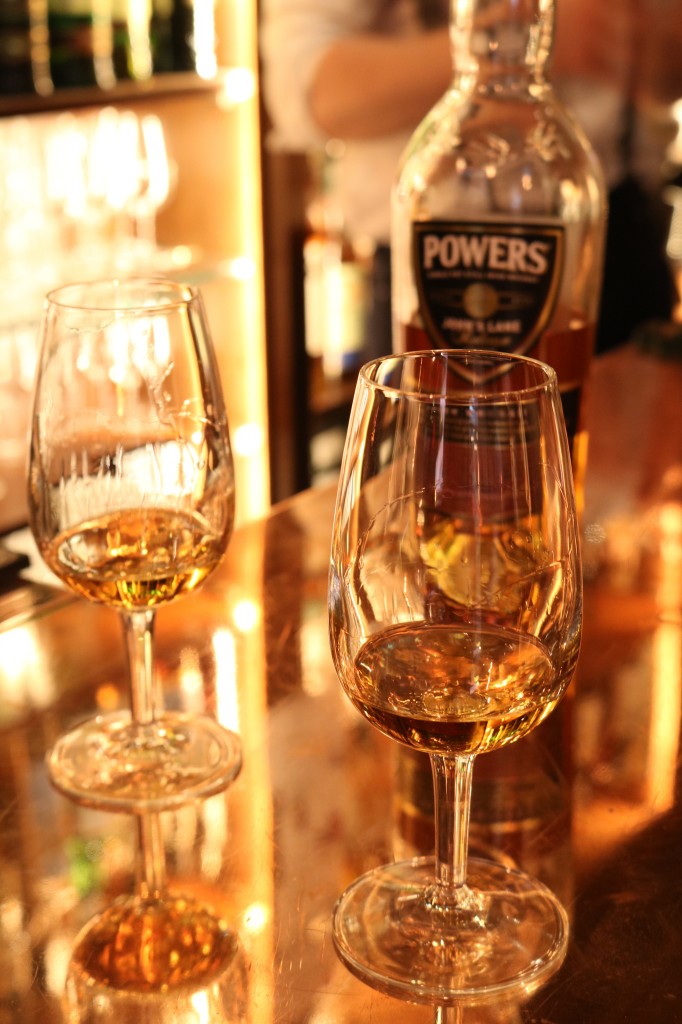 Of course, bar hopping is a must do in Dublin and each bar produces the most remarkable music with a eclectic mix of a contemporary and folk sound. It is like nothing you have ever heard before and you will love it. Think Mumford & Sons but a million times better and everywhere.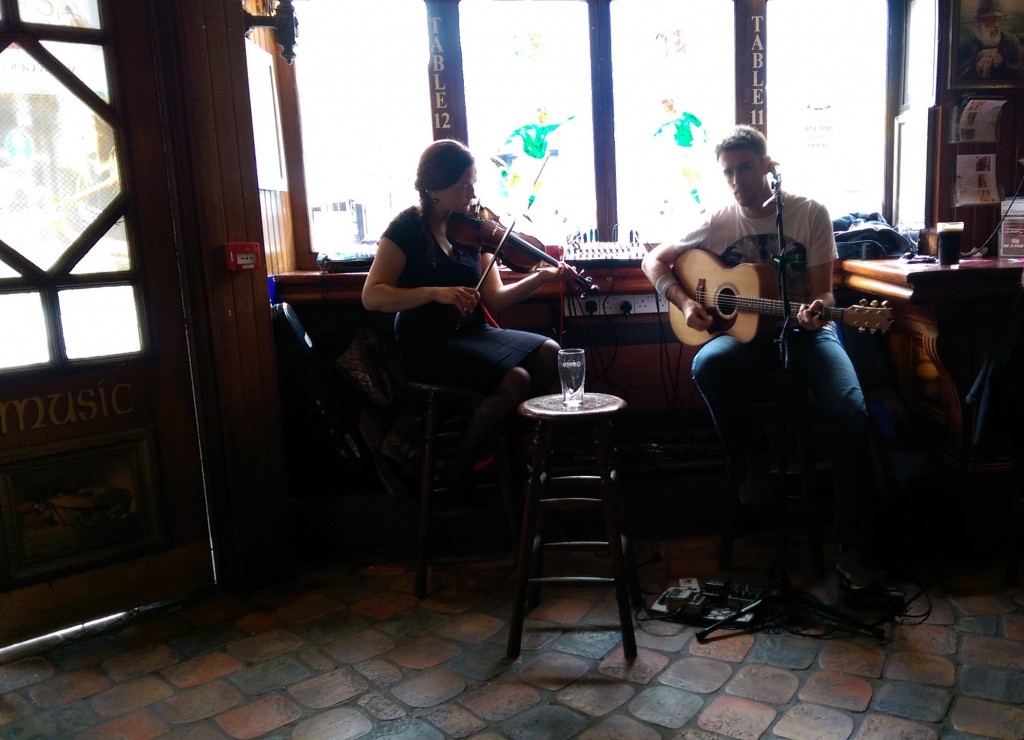 Explore.
Depending on your tastes, Dublin has it all like most metropolitan cities. I tend to stay away from the big chain department stores and typical name-brand retail stores when I'm travel. I prefer to explore the off-the-beaten thrift stores for that one-of-a-kind find. Allan loves to peruse music shops and Dublin is definitely a mecca for the music lover. We even stumble upon on Forbidden Planet comic book store on Crampton Quay in Temple Bar.
Dublin is a bountiful home to art and monuments. It's fun to just walk the streets and take it all in. Search for Molly Malone and James  Joyce and take photos with them. Be a tourist in Dublin and take the damn selfie with the statue! DO IT! Don't be shy!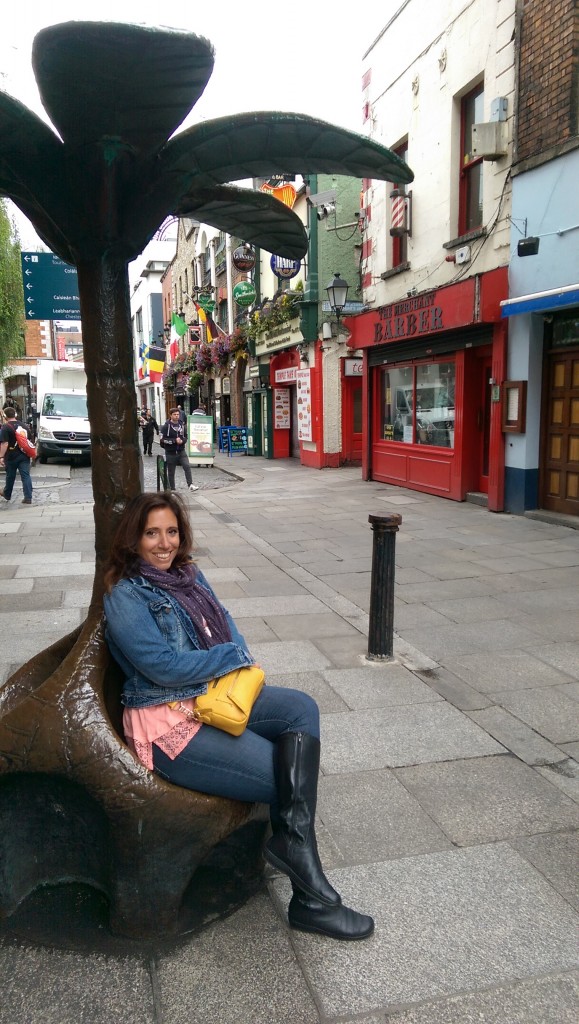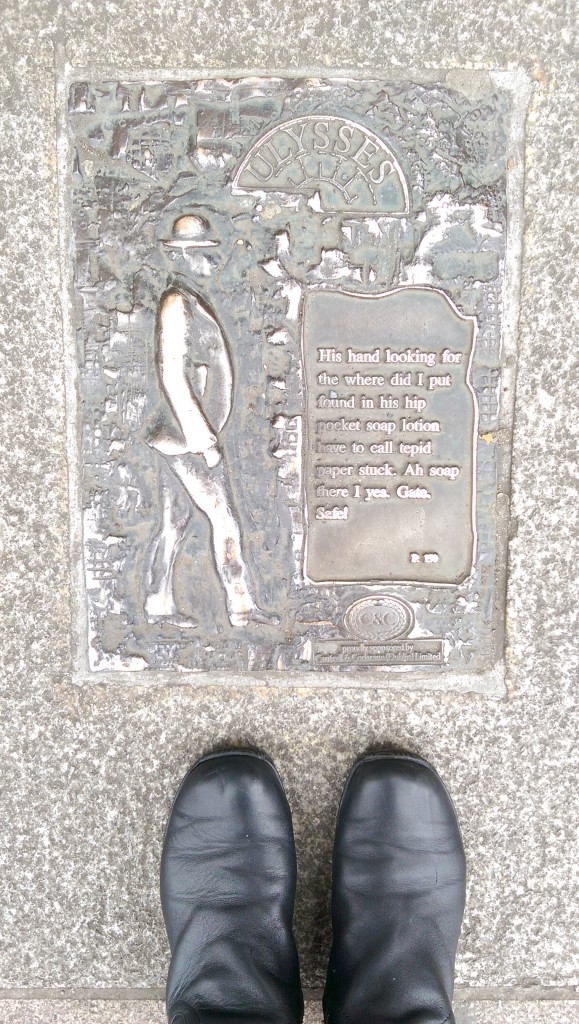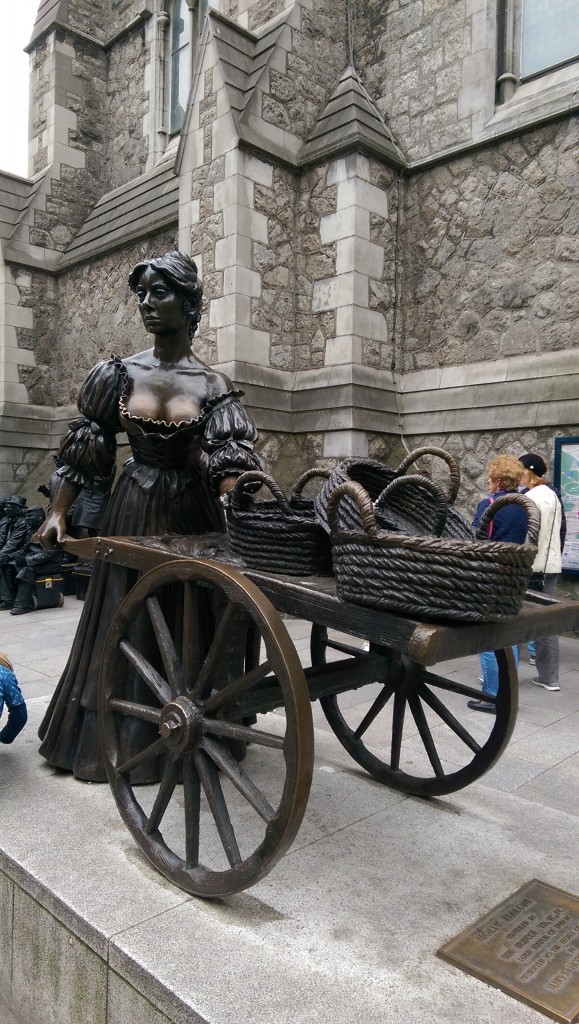 If you have limited time, take your pick: the Jameson Distillery, the Guinness Storehouse, St. Patrick's Cathedral or one of the MANY museums. Since I love humanities and the arts, I chose the National Museum of Ireland and I thoroughly enjoyed it. (Bonus points for being free!) I learned about the Irish history which I knew nothing about beforehand such as bog burials and the influence of the Vikings.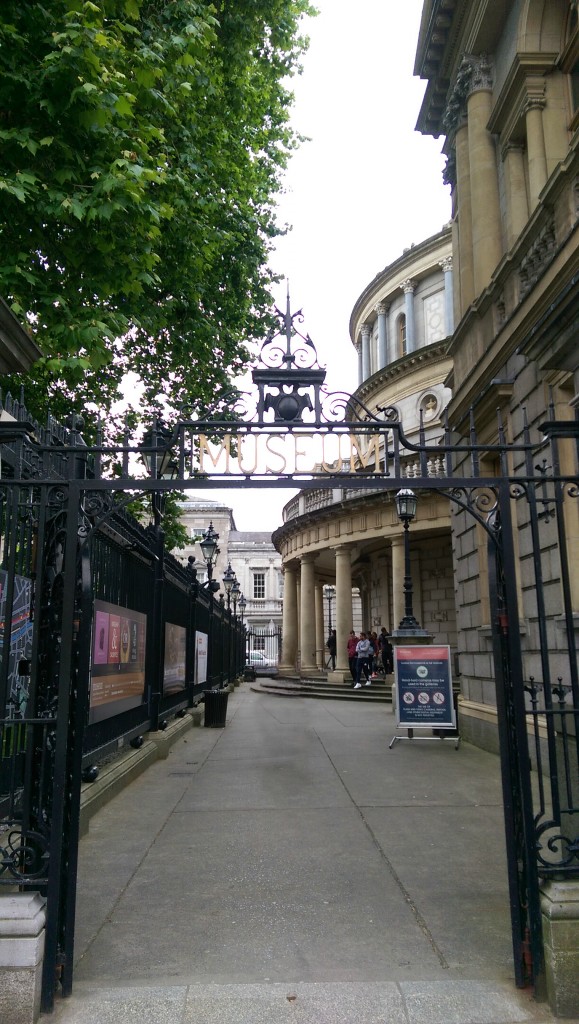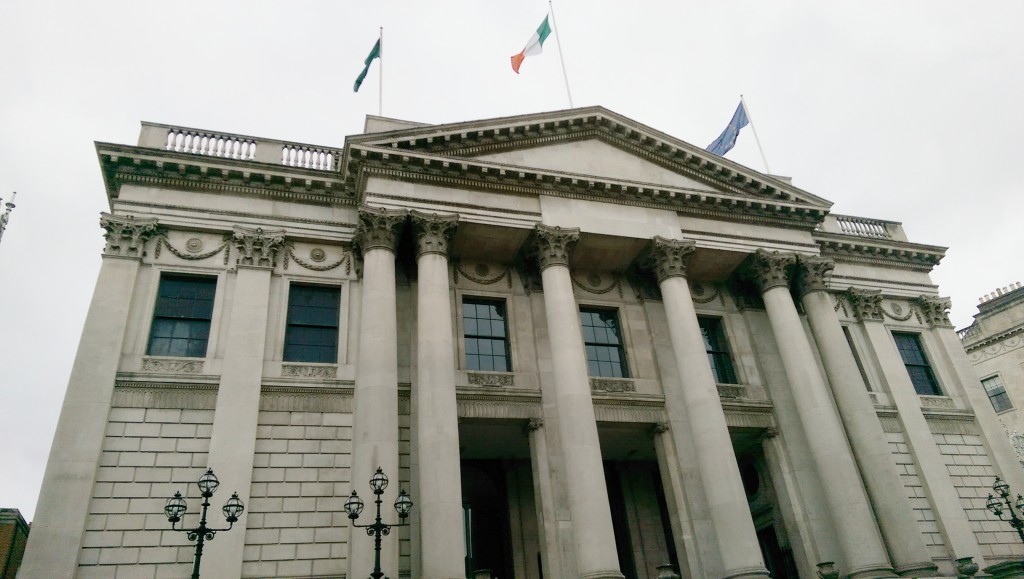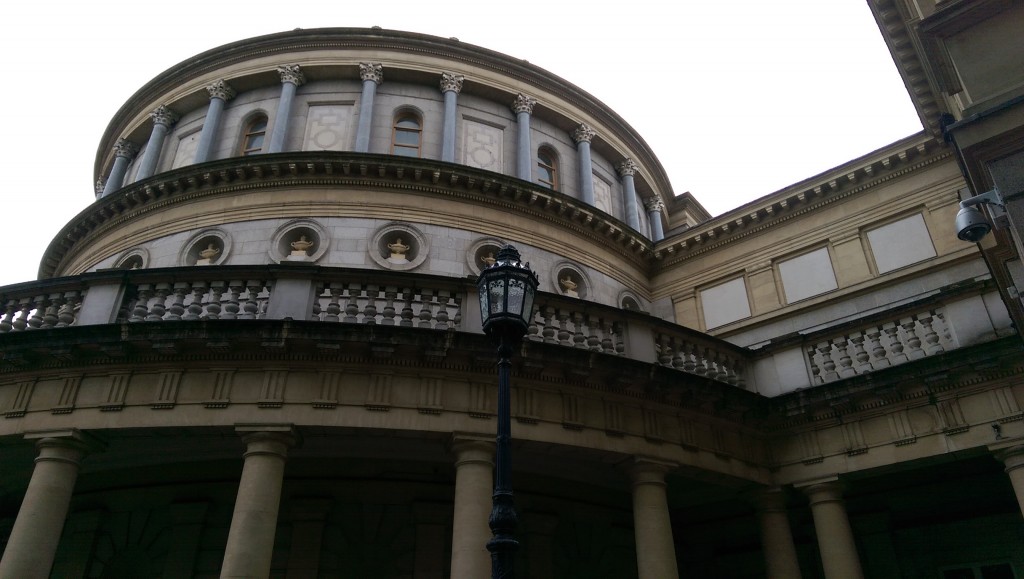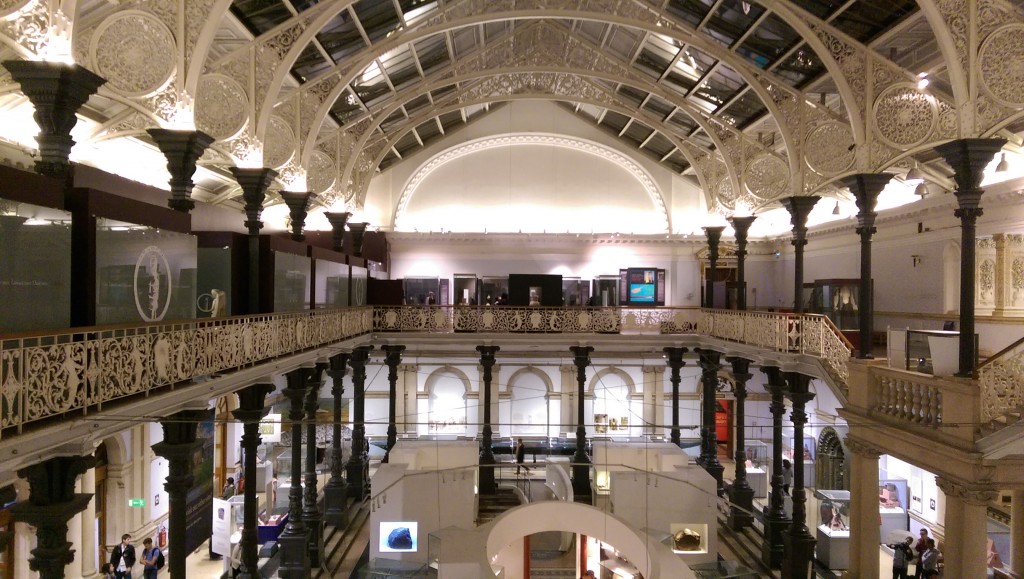 Some museums such as the National Museum of Ireland are free or inexpensive and a entertaining way to learn about a culture. If we return it Dublin with our three kids, next time I'd like to visit the National Leprechaun Museum and the Dublinia.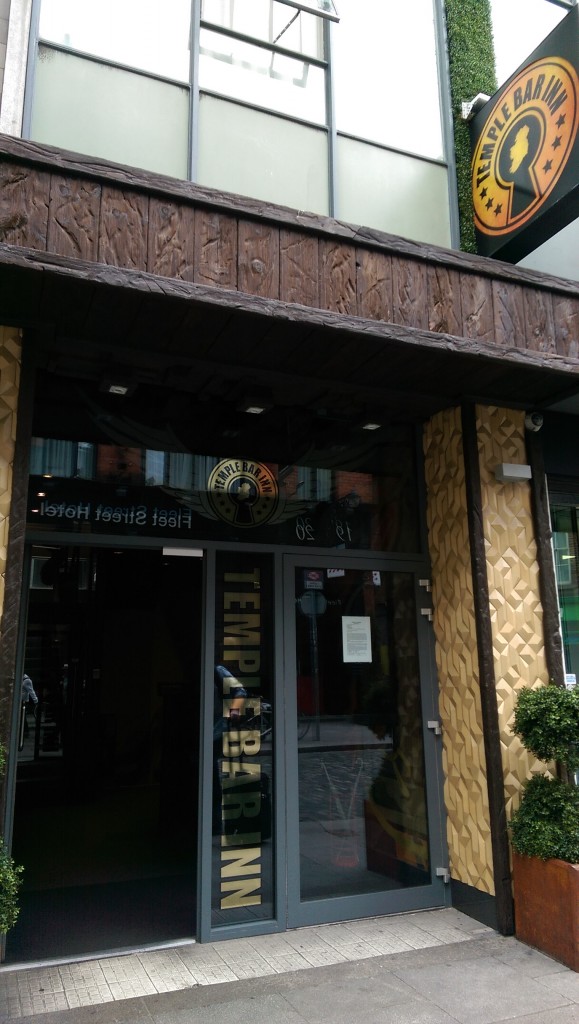 For affordable accommodations, we stayed in the Temple Bar Inn, a very sleek modern hotel in the thick of Temple Bar and walking distance from everything, However, with its modest entrance, it is very easy to miss.  But don't let its understated outside fool you. This hotel is a bit like Time Lord science or a TARDIS – bigger on the inside. Plus, the Temple Bar Inn offers a complementary full Irish breakfast with your stay.
Have you ever visited Ireland? What would be your top three must-dos in Dublin?