I have to confess.  The title of this post is a desperate and shameless attempt to get your attention.
Now, that I have your attention, please vote for me on Top Momma.  Click on Emmalynn's marvelous masterpiece to vote for my blog.  By clicking on her artwork, you will help keep my blog on the front page and make me a Top Momma Contender.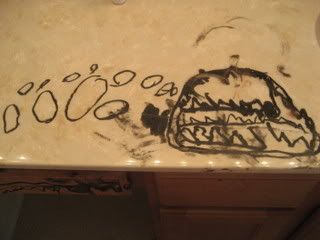 In case you are wondering what medium she used to create that lovely picture, reread this post. I was a mom on the edge that day.