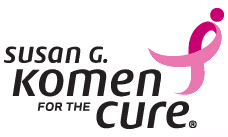 On Saturday, I joined thousands of walkers, runners and breast cancer survivors in downtown St. Petersburg for the Race for Cure 10K.  This is one of my favorite races because it feels good to be part of something bigger than me and knowing that my small contribution helps move us closer to a cure so that someday our children can live in a world without breast cancer-free.
Last year, I reconnected with an old high school friend on Facebook.  Since I often share my blog posts on Facebook, Rob read my Race for the Cure post last October.  Afterwards, he shared his wife's, Sarah, story with me and thanked me for being part of this cause.  After learning about her battle with cancer, I wanted to honor Sarah and her survivor story.
This year, I ran for Sarah. 
The race itself is a gorgeous route.  As the sun rises over the bay, its golden rays create a pink horizon, a perfect match to this pink ribbon event.  The start line parallels the Vinoy and we follow 5th NE Ave to Bayshore Blvd which leads us to the St. Pete Pier.  Then the course winds through the streets of downtown St Pete.   
 Like the previous year, the scenery didn't disappoint and once again, I enjoyed running under the sunny skies of downtown St. Pete.  In typical Run DMT fashion, I took lots of pictures.  After passing Mile 1 on the pier, another runner offered her assistance with capturing my Kodak moments.
Although I remembered my camera, I forgot my Garmin.  Therefore, I only know my "clock time" and not my real time as recorded by my Garmin.  I crossed the finish line at 59:04 and I made my "under an hour goal", but I had hoped to have been closer to 55:00.  Without my Garmin, there's no real way to determine my real time.  I had no idea how fast or slow I ran, but I do know that my calves were sore and I tired around mile 3, which means I probably pushed myself too hard at the start. 
I also know that I started a minute or so late because the race was seeded based on our pace.  I started at the 9:00 minute pace sign.  Like I already said, if I had my Garmin, I would know my exact time.  C'est la vie.  Hopefully, I will do better at Longleaf.  As long as I run without my camera, I should shave a minute  or two or three off my time.
Fortunately, I had quite a crowd cheering for me, including several Striders who all placed in the top 50…
and Strider Andrea (left), who finished third place for females.
 Before the start of the race, I bumped into Running Betty, Brian and their daughter, Alice and all three cheered for me as I finished the race.  Running Betty even snapped some photos of me crossing the finish line.   
She also videotaped me.  It's a thumbnail video but it's still pretty cool to watch.   Thanks, Running Betty! 🙂
[youtube=http://www.youtube.com/watch?v=VzN6vdr8u2w]