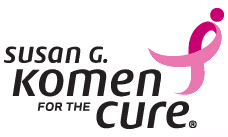 October is Breast Cancer Awareness Month and to honor the month, my moms' group has formed our first team to participate in the Susan G. Koman Race for the Cure this Saturday. 
According the American Cancer Society,
About 182,460 women in the United States will be found to have invasive breast cancer in 2008. About 40,480 women will die from the disease this year. Right now there are about two and a half million breast cancer survivors in the United States.

The chance of a woman having invasive breast cancer some time during her life is about 1 in 8. The chance of dying from breast cancer is about 1 in 35.
Mammograms are recommended for women over the age of 40.  Women with a history of breast cancer in their family can begin receiving mammograms as early as age 35.  Although breast cancer is unlikely to occur in women under the age of 35, there have been some cases.   
As reported by the National Cancer Institute,
a woman's chance of being diagnosed with breast cancer is

| | |
| --- | --- |
| from ages 30 to 39. . . | 0.44 percent (often expressed as "1 in 229") |
| from ages 40 to 49. . . | 1.46 percent (often expressed as "1 in 68") |
| from ages 50 to 59. . . | 2.73 percent (often expressed as "1 in 37 ") |
| from ages 60 to 69. . . | 3.82 percent (often expressed as "1 in 26 ") |
In addition, the American Cancer Society reports that "70% to 80% of women who get breast cancer do not have a family history of this disease".
Given these statistics, why aren't women under the age of 40 with no history of breast cancer in their families candidates for mammograms?  Why do women under the age of 40 have to wait to feel a lump in their breasts to be referred for a mammogram?
Upon researching mammograms, women will learn that breast tissue in younger women tends to be denser than breast tissue found in older women.  Dense breast tissue presents as white areas on an x-ray as does breast cancers, which could result in a misdiagnosis in younger women.  As women age, the tissue density decreases and becomes fattier, which allows for a more accurate screening.  Therefore, the most effective screening for women younger than 40 is a yearly clinical breast exam and monthly breast self-exams.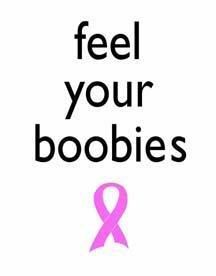 More than likely, each of you has been touched by breast cancer in some way.  You can probably name a friend, family member, loved one or co-worker who has been stricken by this disease.  You may be a survivor.  
A few weeks ago, my sister's co-worker recently lost a battle to breast cancer that no one even knew she was fighting.  At age 36, Tisha Cassaway passed away with no history of breast cancer in her family.

A former Moms on the Go member, Shelley Middleton has been a cancer survivor for 14 years.  Her mother, Nancy Lochner, lost her life to breast cancer at age 37.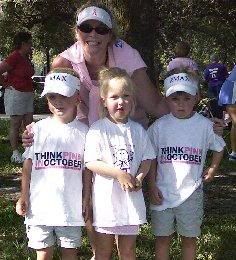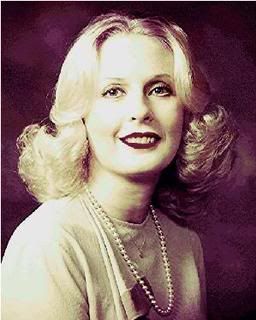 This Saturday, we walk (and run) for women like Tisha, Shelley and Nancy.  We walk to remind women the importance of early detection.  We walk to move closer to a cure.  
Please find it in your heart to donate to our team.