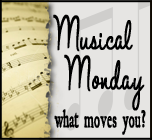 This Musical Monday comes from the Blue Ridge Mountains.  As I sit by the computer, my thoughts drift into a peaceful panoramic view of snow covered mountains.
Spending the first week of the New Year with good friends in a cabin tucked into in the mountainside is wonderful way to begin a new year, a new decade.  Near a blazing fire, we share many laughs and good cheer as we toast love and friendship.  Despite the subfreezing temperatures outside, our cabin is truly warm.
Holding a hot cuppa this morning, I stare into the mountains and I reflect on my life.  I am blessed to know real peace, love and happiness.
May you also know peace, love and happiness this year.
[youtube=http://www.youtube.com/watch?v=D0ixo5K2aTk]