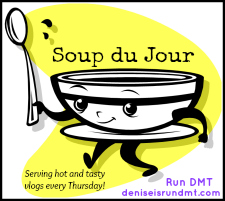 For this week's Soup du Jour, I'm serving up some wonderful tips to survive a mud run.  Since I've particpated in two now, that makes me somewhat of an expert, you see.  Well, at least I'm an expert for the girlie mud runs, you know the ones with private washing areas and private changing rooms.
So this week, I present you with a new little vlog series called, Tips to Survive a Mud Run.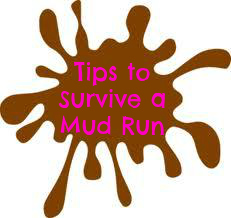 In the vlog, I failed to mention one little important tid bit.  Since most mud runs  serve beer at the event, they require you bring an I.D. Therefore, you may want to bring you wallet and some cash for parking and extra cash for food, if you don't pack snacks.
Another important point I forgot to mention, throw your running shoes in the wash on a normal cycle (warm/cold cycle) with some bleach and laundry detergent as soon as you get home.  Let them air dry and they will be good as new.  I promise!
Psst…don't miss any of my videos! Subscribe to my YouTube channel.