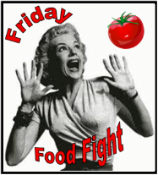 Quinoa is one of those super foods that everyone (especially runners) should be eating. These ancient grains are packed with protein and high in iron, magnesium and fiber.
But they smell rancid! Much like the Brussels sprout gene, I must have the quinoa smells horrid gene. As soon as I open the package, the odor takes me back. Even after rinsing and soaking the quinoa, the odor smog permeates the whole house. Thank goodness, we live near a cypress swamp, because we can just blame the horrible quinoa aroma on the swamp behind our house.
Once you get past the smell and soak the quinoa well, you can use it as a base for some many wonderful dishes. For something a little different for this year's Chinese New Year dinner, I thought I would try out Skinnytaste's Quinoa "Fried" Rice and for the first time in my Skinnytaste test-kitchen, I was disappointed. It had way too much fish sauce and needed a bit more…umph. It broke my Skinnytaste heart.
So, I used the gist of her recipe to concoct my own Quinoa Unfried Rice. I omitted the fish sauce and added some extra tamari to keep it gluten free. For a little extra umph, I added fresh ginger and a few more veggies, such as carrots, mushrooms and peas. If you want a few more veggies, toss in some chopped broccoli florets when adding the mushrooms.
When I revamped the recipe, my family loved it and that made my Chinese New Year pretty lucky!
Gung Hay Fat Choy!
Quinoa Unfried Rice
Recipe Type
:
Dinner, side dish
Cuisine:
Chinese, Vegetarian
Author:
Prep time:
Cook time:
Total time:
A favorite Chinese take-out dish with a healthy twist.
Ingredients
1 cup quinoa, well rinsed and pre-soaked
1 large white onion, chopped
4 cloves garlic, minced
1 Tbsp fresh ginger (about an inch), minced
½ cup red bell pepper, diced small
1 carrot, diced small
1 pint sliced white mushrooms
4 Tbsp Tamari
1 Tbsp vegetable oil
3 egg whites
1 whole egg
½ cup frozen peas
Salt
Sliced scallions (optional)
Instructions
Rinse the quinoa well and soak at least 20 minutes before cooking it. Add one cup quinoa and 1 ½ cups water to a small saucepan and bring to a boil. Reduce heat and let simmer covered for about ten minutes or until all water has been absorbed and the quinoa appears fluffy.
Whisk egg whites and yolk together to scramble eggs. Prepare a small nonstick pan with cooking spray and add eggs. Scramble and cook eggs until fluffy but do not overcook. Set aside.
On a medium-high heat, heat oil a nonstick wok or large skillet. Add the onions, red bell pepper, garlic and ginger and sauté for about 2-4 minutes. Add mushrooms to veggies and sauté until mushrooms soften.
Thanks for joining our weekly Friday Food Fight! Can't wait to see what everyone is flinging this week!
And while you adding your link below, be sure to download your FREE eCookbook from Eggland's Best, if you haven't already! The free eCookbook offer ends today!
*Also submitted at*