A couple of days ago, I ran my second half marathon of the year and this Sunday, I'll run my third for 2013 on St. Patricks's Day.  How's that for a half fanatic?  Two half marathons in one week!  Of course, it's not as impressive as two marathons in a week, but we do what we can.
This weekend, I also have back to back races.  On Saturday, my girls and I will run the Spring Sprint together again.  I'll run the 5K with Allana and the 1 Mile Fun Run with Emmalynn.  Over the past year, the girls have made such strides in their running ability and I can't wait to see how they do!
The girls' running coach bought everyone green running club shirts, so we'll be all set in our green attire for a St. Patricks Day themed race.  Of course, we'll wear our little green derby hats again.  I may even wear the tutu again this year.
On Sunday, I will run the Sarasota Half Marathon with Chrissy and several of the Suncoast Striders.  Technically this half marathon won't count toward half fanatic status as I will be running with under a pseudo bib, which a friend offered to me when she unexpectedly dropped out of the race.  So Sunday, Run DMT will be "Marie G" to earn this awesome medal.  Personally, I think the dolphins should be jumping through shamrock green ocean waters.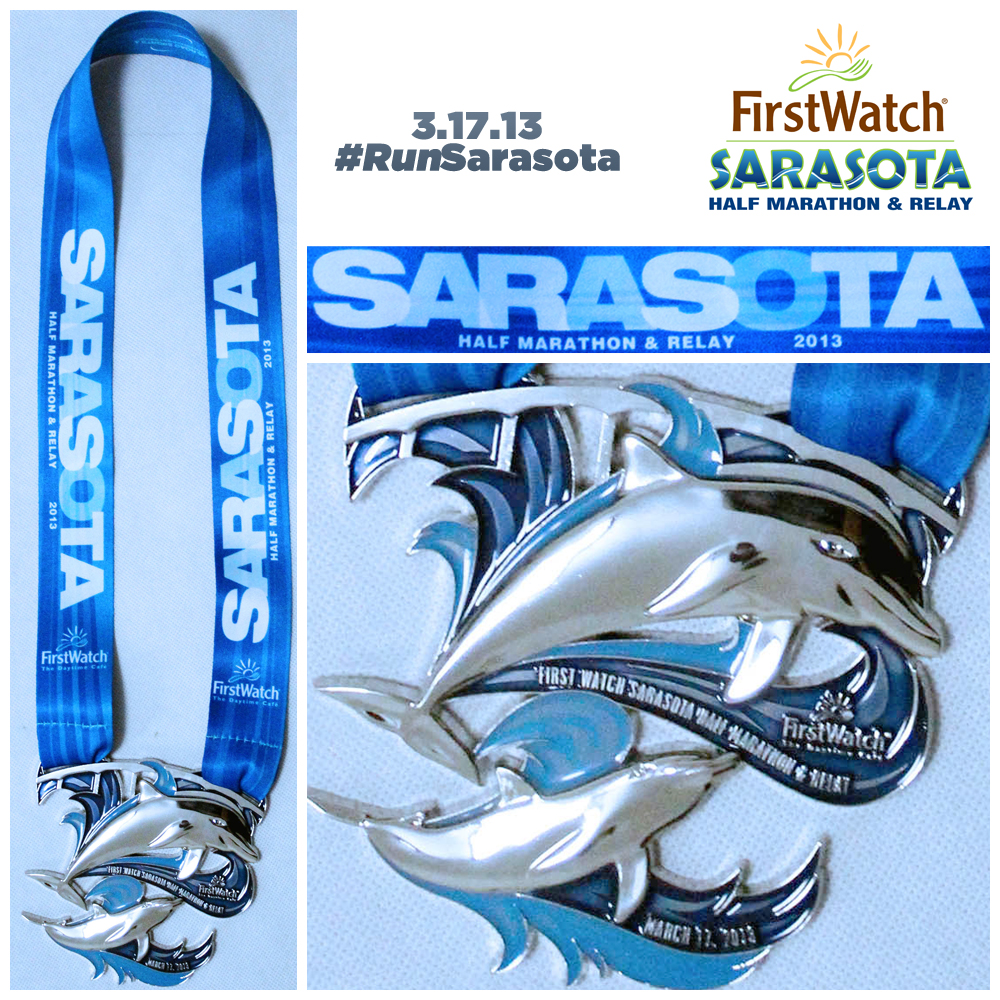 As for the Sarasota Half Marathon course, I hear there's a tough bridge in the first half.  Therefore, I've decided to approach this race with my usual run happy and snappy philosophy taking photos and just enjoying the course, although I will pick up the pace in the second half.  After all, Marie G is pretty speedy. 
For Music Mondays, I'm now teaming up with my good friend and fellow Marathon Mama, Chrissy.
Visit Xmas Dolly and Jade Louise Designs for more Music Monday.