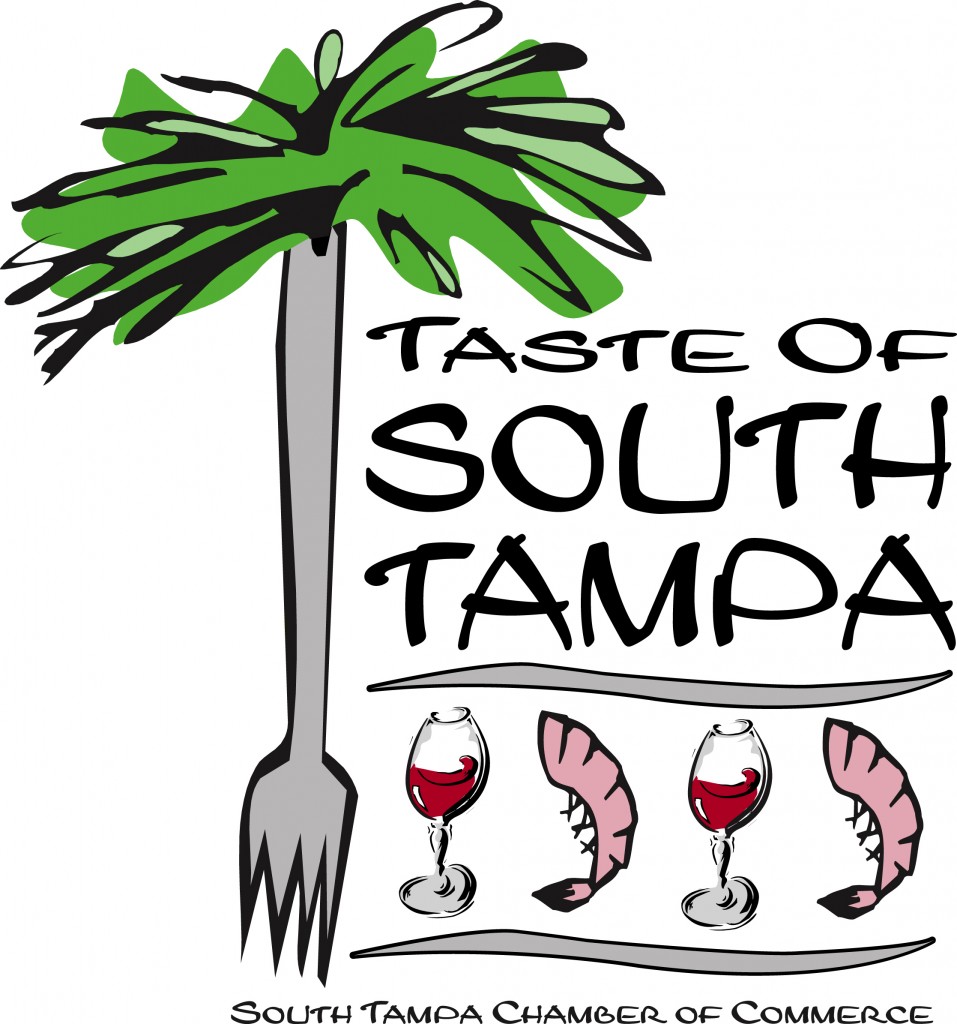 Disclosure: My family and I were given VIP passes to the Taste of South Tampa as part of a Yelp Tampa Bay and Tampa Bay Bloggers partnership in exchange for my honest review. The opinions shared in this review are my own.
Tucked away in heart of Downtown Tampa, lies an eclectic mix of boutiques and shops and ever since my high school days, I have always enjoyed exploring Hyde Park Village. Every year for one day only, Hyde Park turns into la boca of the bayby showcasing over 40 mouth-watering restaurants and vendors.
In its ninth year, the Tampa Chamber of Commerce hosted its signature annual event, Taste of South Tampa.  For this tasty event, Hyde Park Village "transformed into an outdoor festival offering live entertainment, beer, soda and wine along with an array of unlimited delicious food samples from various local restaurants"  where guests experienced it all for a small price ($35).  Children ten and under were free offering moderately priced entertainment for an average family with small children.
This year, a portion of each ticket benefited Metropolitan Ministries.  Visitors were also encouraged to bring canned good items for a chance to win prizes from participating restaurants.
Prior to our arrival, we planned our tasting route so we wouldn't miss some of the new to us restaurants. As for the presentation of samplings, my foodie family was blown away by the assortment of food and variety of vendors.
Alessi Bakeries
Anaar Bar & Grill
Anthony's Coal Fired Pizza
Austrian Peppers
Berninis
Big Crush Slush Company
Blue Water Grill (@ Holiday Inn)
Brew Bus Brewing
Brown Distributing
Buddy Brew Coffee
Cabot Creamery
Carne ChopHouse
CDB's Southside
China Mist Tea
Coopers Hawk Winery & Restaurant
Crispers South Tampa
Dubliner Irish Pub
Fish Hawk Spirits (Twisted Sun Rum)
Fruitwood Standup Market
GrillSmith Restaurants
Grimaldi's Pizzeria
Hooters
In The Box Catering (Metropolitan Ministries)
Irish 31 Pub & Eatery
Jimmy John's
Kahwa Coffee
Keel & Curley Winery
Kona Grill
MacDinton's Irish Pub
Press Box Sports Emporium
PRP Wine International
Rollin' Oats Market Cafe
Shell's Seafood
Ship Yard Brewing Company
Sonny's BBQ
Tequilla's
Terra Sur Restaurant & Bar
Timpano
The Florida Distillery (Cane Vodka)
The Floridian
The Sweet Tooth Cakery
Two Henry's Brewing Company
Given all the ethnic varieties and distinguished flavors, my favorite dish was the chicken and waffle sandwich from In The Box Catering.  As strange as that may sound, I loved the crisp-to-perfection chicken sandwiched between a crispy sweet waffle smothered in maple syrup.
A close second in my Taste of South Tampa culinary adventure was the eggplant curry from Anaar Bar and Grill. I loved earthy and Middle Eastern flavors. However, my husband and my kids preferred the Mulligan Stew from Irish 31 Pub & Eatery.
My husband and I also relished the varieties of cocktails and beer samples.  We especially appreciated the chance to sip Two Henry's and Brown's for the first time.
Of course, I still preferred SeaDog ale.
Several of the vendors also offered games for the kids. My Little Lion Man and his sister, Emmalynn, loved the putt putt.
Cornhole was a hit with kids of all ages.
As much as I enjoyed the mass quantities of scrumptious food, I delighted in the opportunity to connect with local vendors as a blogger and a small business owner. Paired with good food at a fun-for-the-whole-family event, I found this networking moment nourishing and savored it every morsel.