Disclosure: My family and I received one-day admission passes to Aquatica and SeaWorld in exchange for my honest review. The opinions shared are my own.
I know the word "SeaWorld" may cause some people to squirm, cringe or even whisper the word like a politically incorrect slur. Even mentioning the word in a hashtag or tweet makes you a target for anti-SeaWorld cyberbullying.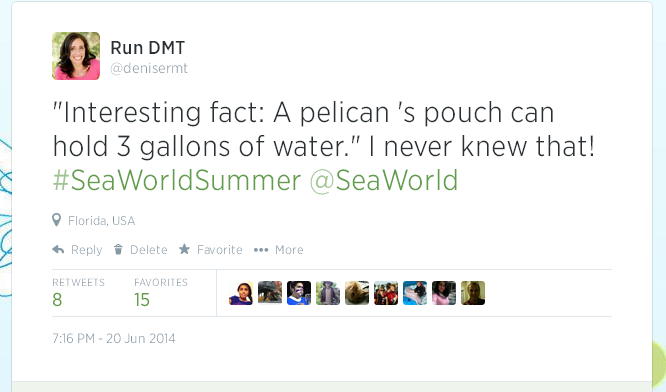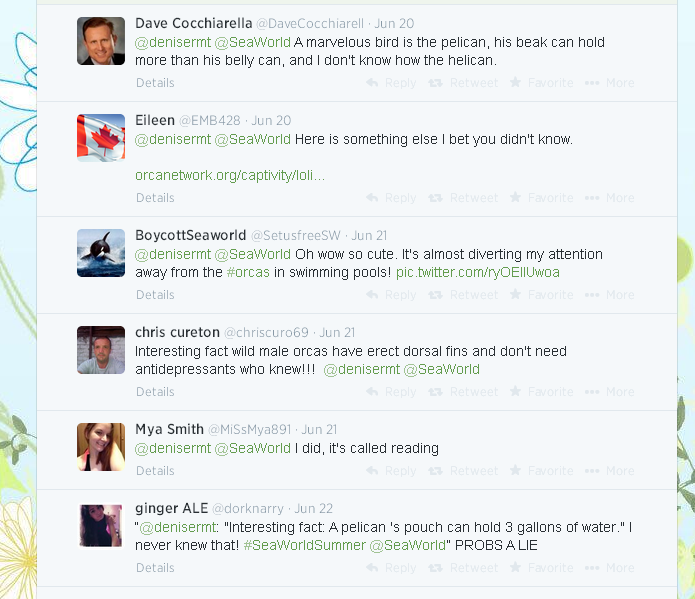 I have not watched Blackfish. I simply refuse based on my continued partnership with SeaWorld.
I belong to PETA. I buy animal cruelty-free products and yet, I eat meat, wear leather shoes and enjoy zoos but I don't like circuses. Yep, I'm a walking contradiction.
So let's take this all for what is. I enjoy affordable Florida entertainment and basically, that's what SeaWorld offers while educating its guests about marine life and conversation.  As I've said before, even if SeaWorld removed its star attraction, we would still visit the park for its message of conversation, animal rescue and rehabilitation and the incredible roller coasters and if you include, Aquatica, its outstanding water slides.
Thanks to my ongoing SeaWorld partnership, my family and I started our SeaWorld summer adventure with Aquatica .  With the recent addition of Ihu's Breakaway Falls, we had to experience this horrifying 80 foot drop for ourselves.
After feeling the overwhelming height of the Ihu's Breakway Falls looming over me like a skyscraper, I decided to stick with the smaller slides at Kata's Kookaburra Cove.
Sadly, we were just starting to get our feet wet when a typical Florida afternoon thunderstorm rolled in and we had to cut our visit short.  Though the park would reamin open, all the waterslides and pools would close due to inclement weather.
Later that evening, we popped over to SeaWorld to experience a whole new exhibit Generation Nature LIVE. With the help of Bindi Irwin (daughter of Steve Irwin, The Crocodile Hunter), guests discover how they can protect wildlife and their habitats.  Bindi encourages kids to be Game Changers for nature and learn now how we can help wildife.
For the launch of this show, we came face to face with a sloth, an America Bald Eagle and a pelican.
After the show, we had the chance to meet a few animals up close and a few of their friends in the SEA Garden.
My youngest daughter loved the ponies.
After our animal encounter, we enjoyed the new Shamu experience, Shamu's Celebration: Light Up The Night. While we waited for the show to begin, we enjoyed the music and watching random guests dance on the large monitors positioned throughout the stadium.
This all-new high-energy show features original music and production elements, as well as new killer whale behaviors.
With stylistic lighting and colorful backdrops, Shamu Stadium transforms into a celebratory atmosphere that ends with the most amazing a fireworks finale.
The best way to experience a SeaWorld Summer and these amazing new shows this summer is with an all-new ticket offer, Your Day, Priced Your Way, where guests can save $15 on a ticket valid any day of the week. 
If you have a flexible schedule, you can save $30 on a weekday ticket.  Plus, planning in advance and buying tickets online allows guests the convenience of printing at home and going straight through the turnstiles. This special ticket offer is available to U.S. residents for advance purchase only at SeaWorldOrlando.com.
For more information, visit SeaWorldOrlando.com. Follow SeaWorld on Facebook, Twitter, Instagram and YouTube