"Mom, how come we don't do a countdown calendar for Halloween like we do for Christmas?" asked my nine year old, Emmalynn.
"I don't know. Usually October is so busy, but we can totally make a countdown calendar if you want. Little Lion Man keeps asking if it's Halloween. So, a countdown calendar would be great visual to help him know when Halloween arrives."
From that conversation and the fact that Liam (my four year old) wakes up every day and asks me if it's Halloween, my youngest daughter, Emmalynn and I decided to make an orange and black paper chain to countdown the days to Halloween.  Then, we compiled a list of our favorite Halloween activities to celebrate the season.
Between a Halloween countdown calendar and Allana requests to host a Halloween party for her 13th birthday, I've been busy pinning creative Halloween activities to my Halloween Food and Fun Pinterest Board. Plus, I'm also the Halloween Party Planner for Emmlaynn's class. Given that I have to be the "Halloween Hostess with the Mostest" this season, any and all ideas will really come in handy!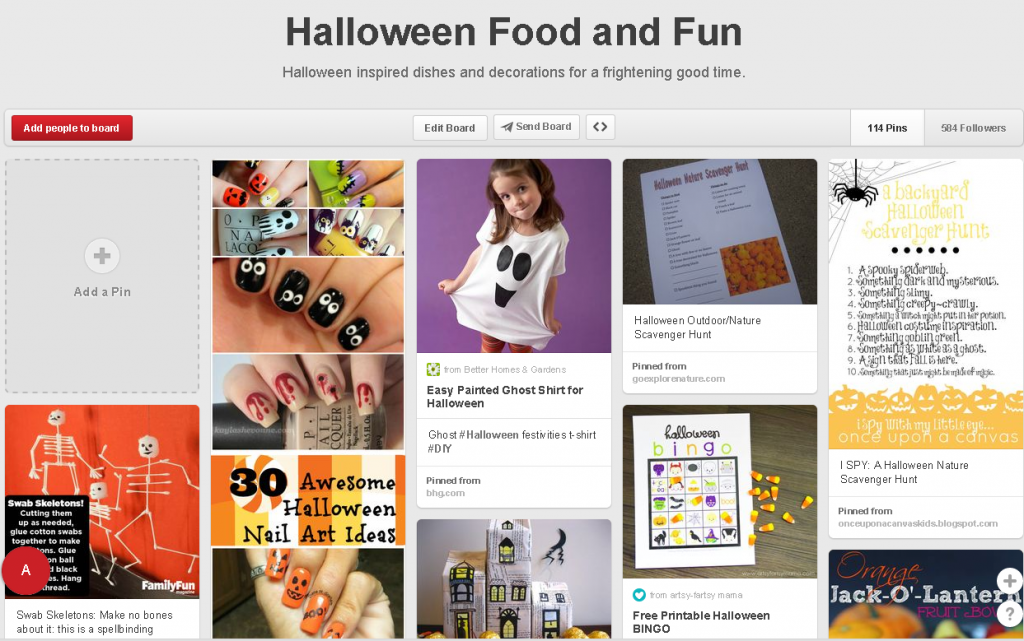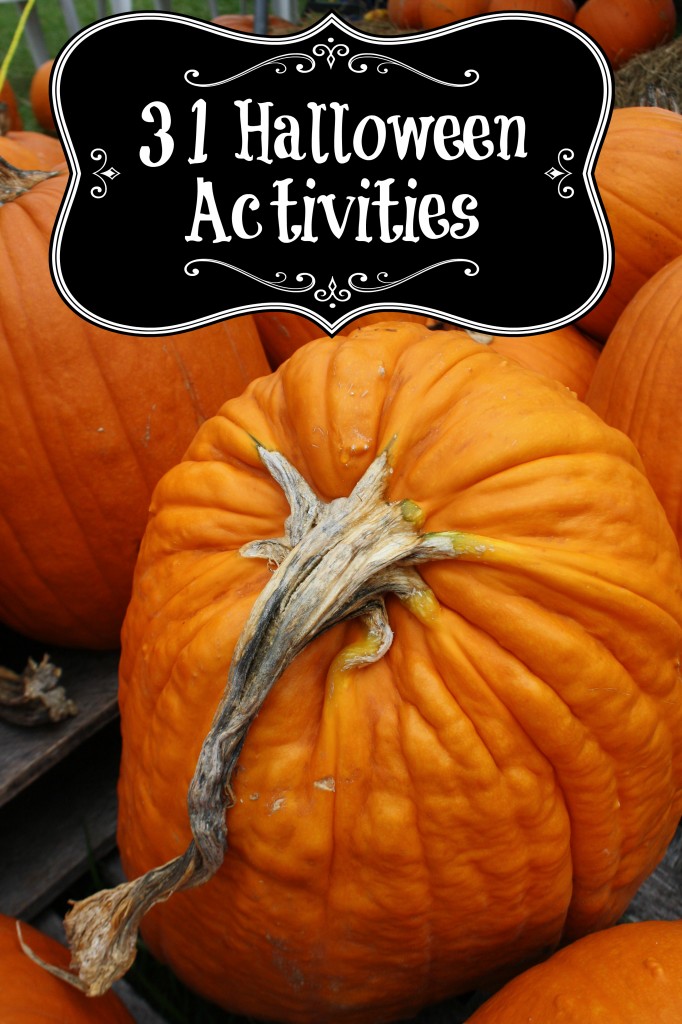 31 Affordable Family-Friendly Halloween Activities
Make orange and black paper chain for Halloween Countdown Calendar.
Decorate the yard.
Make popcorn witch hands.
Make paper plate spiders.
Plan and purchase costumes or make our own.
Make handprint ghosts.
Build a scarecrow.
Visit a pumpkin patch.
Carve pumpkins.
Read Halloween stories.
Build a haunted house.
Have a Halloween dance party.
Create a glowing masterpiece with glow in the dark paints.
Enjoy a Halloween inspired dinner.
Play Halloween Bingo.
Write Halloween Mad Libs.
Make Halloween t-shirts.
Make a Halloween snack.
Play pumpkin bowling.
Go for a Halloween scavenger hunt.
Make pumpkin scented playdough.
Paint with pumpkin scented paint.
Tell not-so-spooky ghost stories.
Add googly eyes to random household objects.
Make cotton ball and cotton swab skeletons.
Make Halloween S'more with Ghost Peeps
Perform a ghost science experiment.
Paint our nails with Halloween designs.
Watch a Halloween Movie.
Make shrunken heads.
Celebrate Halloween and go trick-or-treating!
In addition to a Halloween Countdown Calendar and parties, some of our usual Halloween-themed fall favorites include visiting SeaWorld's Halloween Spooktacular. SeaWorld hosts its family-friendly, not-so-spooky Halloween event every weekend in October and every year, my kids look forward to it.
Another of our favorite fall field trips includes visiting Sweetfields Farm which hosts a corn maze, tractor rides, pumpkin patch every fall. This year, the farm has a special date on Teacher Planning day on October 20th and my kids and I have penciled this date in for sure!
Since my four year old is obsessed with trains, one weekend we will board the Central Pasco & Gulf Railroad at Crews Lake Wilderness Park for the night time Halloween Ride  for a not-so-terrifying night time miniature train ride through the woods.
For a new thrilling fall adventure, my family and I will attend Zoo Boo, a special night time event at Lowry Park Zoo which runs every weekend in October 3-4 until November 1. Although we've never been, I hear Zoo Boo is a ghoulish good time for all.
For more fun family-friendly fall and Halloween events in Florida, visit the following blogs.
Once the Halloween hoopla dies down, remember to bring your candy to your neighborhood dentist that supports the Halloween Candy Buy Back.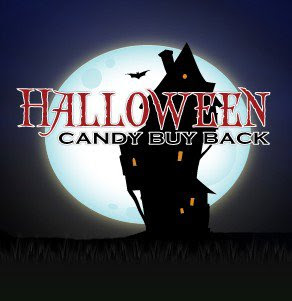 Halloween Candy Buy Back is a wonderful program that teaches our kids moderation while also teaching them the importance of giving and supporting our troops. Visit the site to find a dentist near you that is participating in the program.