Rather than buying the typical $5 Halloween t-shirts from Target or Wal-Mart, I decided to have some fun creating my own.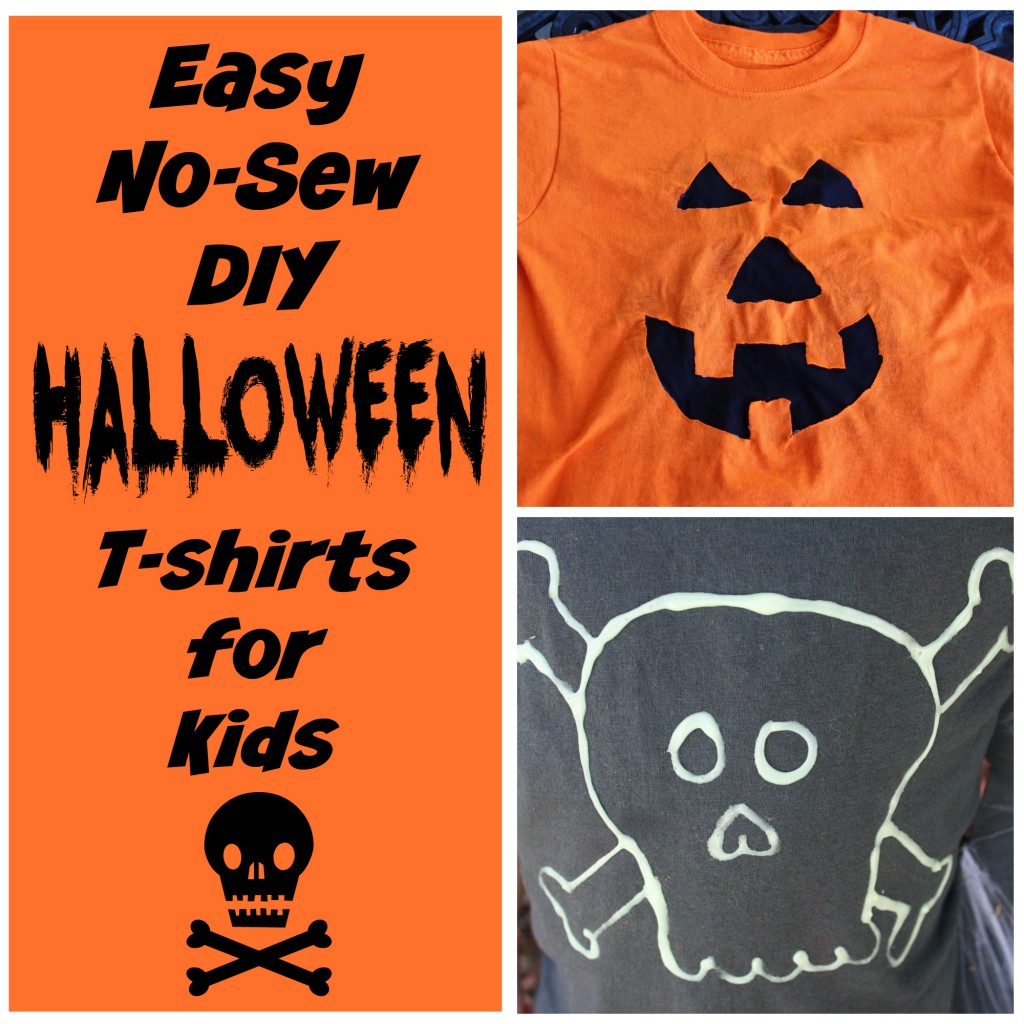 It started when I found a plain orange tee for $2 at a local consignment shop. I picked up some black fabric remnants at Jo-Ann's Fabrics along with some fabric glue. Liam helped me design the Jack-O' Lantern face. "Only triangles for his nose and eyes, Mommy," he insisted.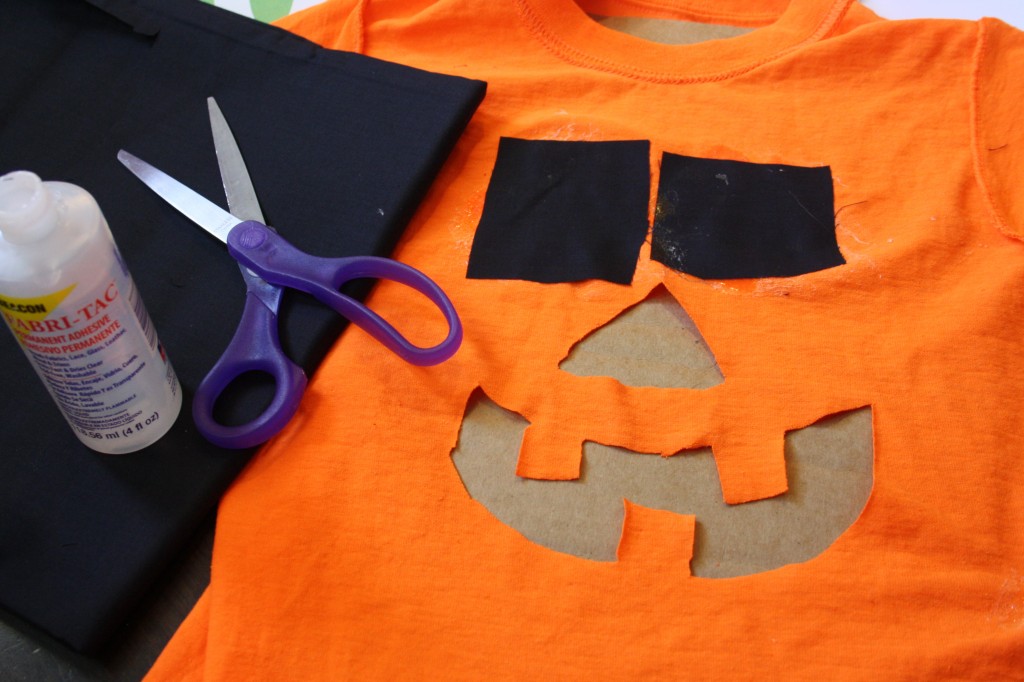 Using a white colored pencil (a regular number 2 pencil works too), I drew the shapes onto the t-shirt. With a sharp pair of scissors, I cut out the shapes.  I turned the shirt inside-out and slipped a piece of cardboard between the front and back of the t-shirt. Then, I glued the remants of black fabric to the t-shirt. Once all the black fabric was pasted into place, I set the t-shirt aside to completely dry.
This is the final result. I got a little sloppy with the fabric glue, but you get the idea.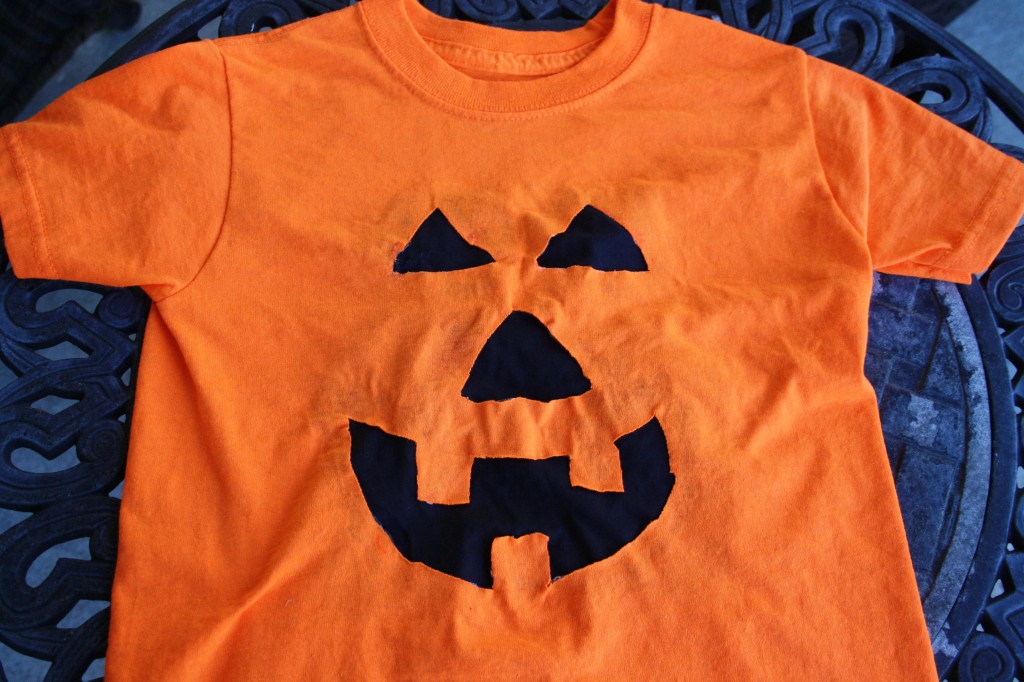 Life most Tampa folks, we're big pirate fans in this house.  When I found this gray t-shirt marked down for $2 at Target, I claimed like a pirate discovering a hidden treasure.  I knew it would be the perfect color for some glow in the dark fabric paint.
I draw the skull and cross bones free-hand and traced the design with a yellow colored pencil onto the t-shirt.  (Click on the image to print it, cut it out and trace it onto a t-shirt. It will fit most kids' tees.)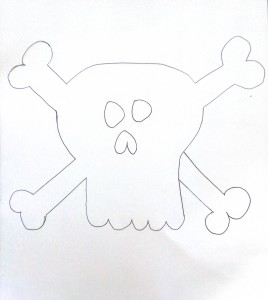 Then, using glow in the dark paint I found at Wal-Mart, I traced over the skull and cross bones design with the paint.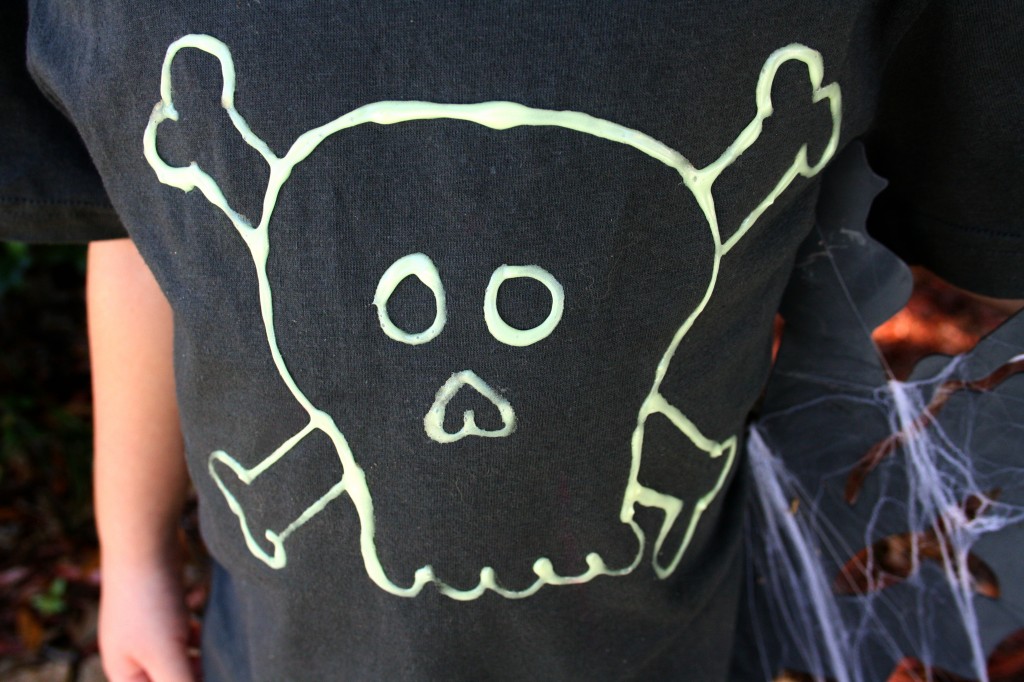 My Little Lion Man loved his glow-in-the-dark pirate shirt and posed so proudly to show it off.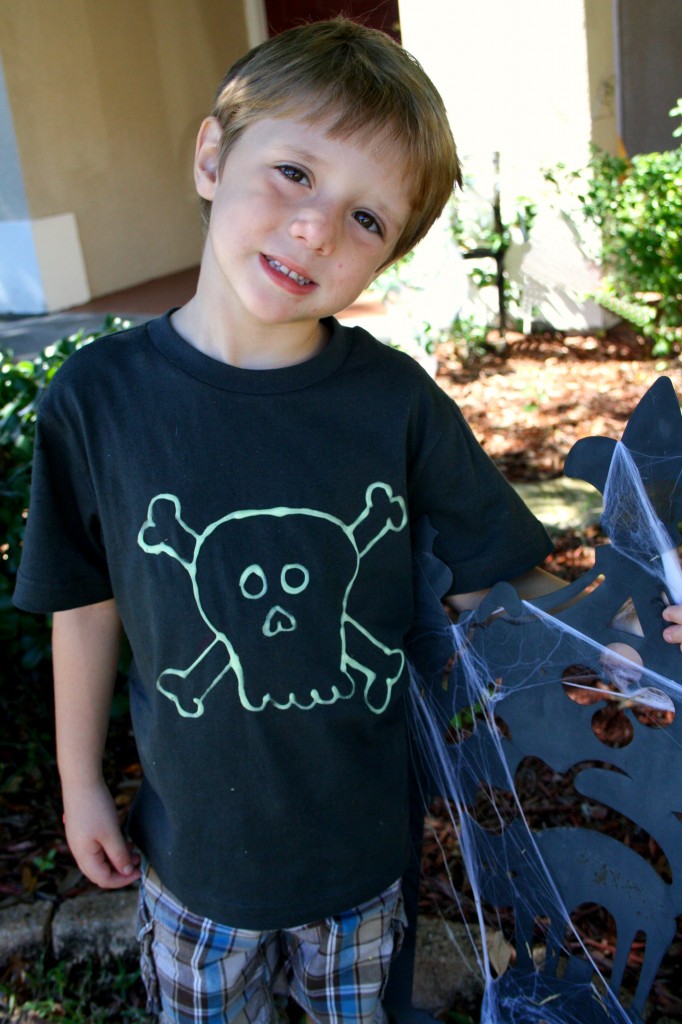 Seeing him in a jack-o'lantern and a skeleton reminded me of his first Halloween.