"Mommy, when are we moving to Tallahassee? I really love it there. Daddy would love it too."
While our summer trek to Tallahassee happened a couple of months ago, somehow my five year old son remembered the trip just the other day and how much he loved the experience through an opportunity sponsored by Visit Tallahassee and Trekaroo. I didn't blame him for fantasizing about moving there. We really did have a wonderful time exploring the Capital City together.
Now, most Floridian parents would wonder "What on Earth would a five year old love about Tallahassee and what family-friendly age-appropriate activities are there to do in Tallahassee besides attending a Florida State University football game?" (Go 'Noles!)
Believe it or not, there is so much more to Tallahassee than politicians and campus life. The Capital City offers some fantastic hands-on historical experiences and adventures! In fact, many of the museums that my kids and I visited were a hop skip away from the college campus.
Back in the 90's, I spent many weekends visiting my sister when she attended FSU., however,  like most college students we were too busy bar hopping and funneling beers at Frat Houses to explore this incredibly historical city.
As a self-proclaimed history buff and lover of humanities, it saddened me to learn of all the affordable and wonderful historical points of interest I missed in the early 90s. Even on a college student's budget, Tallahassee has so many superb things to do. In addition to being so family-friendly, Tallahassee is a walkable, active life-style community and also quite foodie from the eclectic coffee shops to incredible places to dine.
Therefore, if you ever find yourself visiting Tallahassee to explore FAMU or FSU with a graduating senior, be sure to find some free time to visit a few FREE (or almost free) points of interest. When museums (such as the ones listed below) are free or mention "donations greatly appreciated", these institutions offer parents an opportunity to price an educational field trip within their own family's budget.
If kids become bored or lose interest, then there's no need to worry about wasting money. However, all three of my kids (ages 14, 11 and 6) thoroughly enjoyed every point of interest, which provided something that each kid could enjoy at their level, as my five year old will testify.
Six FREE (or Almost Free & Affordable) Things to Do in Tallahassee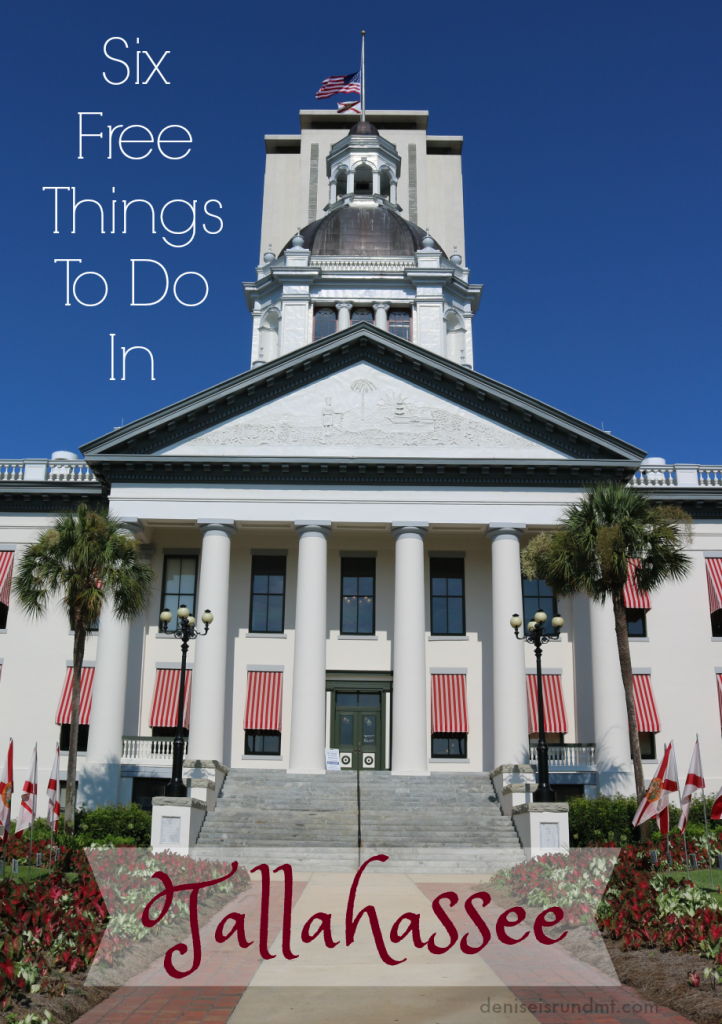 1. Florida Historic Capitol Museum (Free)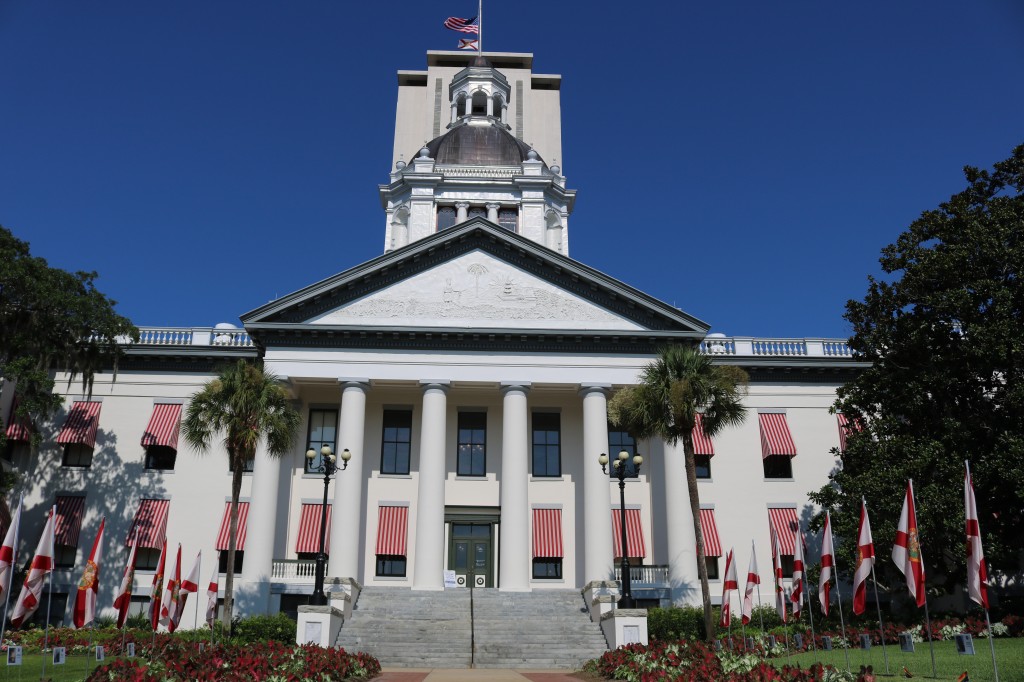 During many road trips to Tallahassee as I drove into the city, high on the hill sat the two domed sides of the old capitol building and tall shaft of the new capitol building which resembled a very large male body part. Upon visiting the Florida Historic Capitol Museum, I discovered I was not alone in my thinking. In fact, I learned that many people protested the newly…eh hem….erected building. Of course, there is so much more to the Capitol Museum than phallic symbols and puns.
Upon the public's demand to preserve the Old Capitol, the beautiful domed-building was restored to its 1902 structure. Through the threshold unfolds the three branches of Florida government and its political history within 21 rooms and 250 artifacts.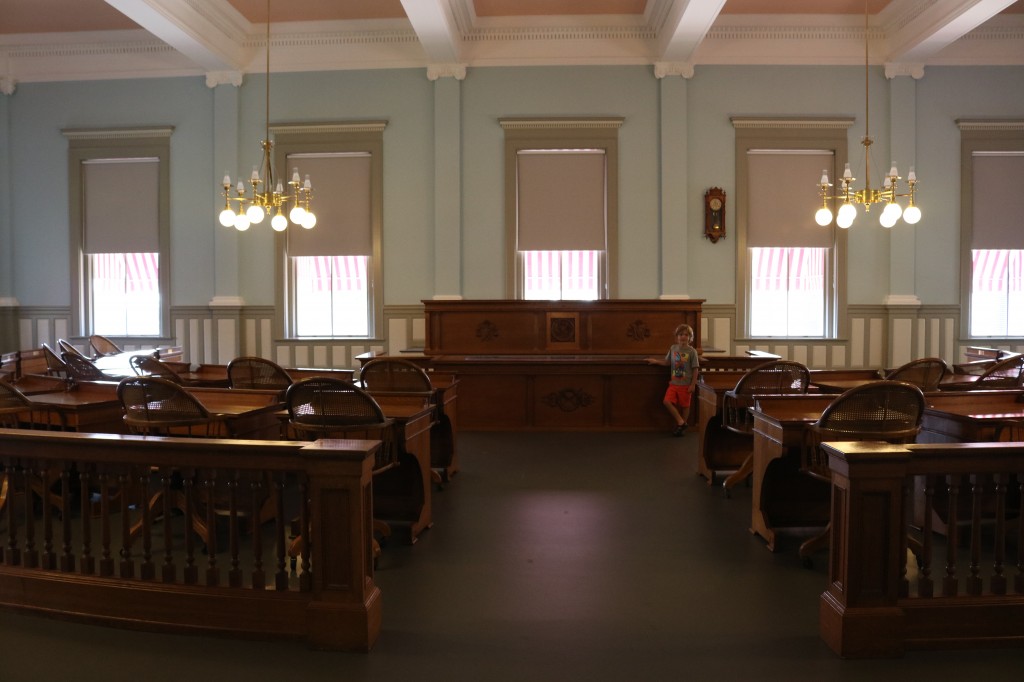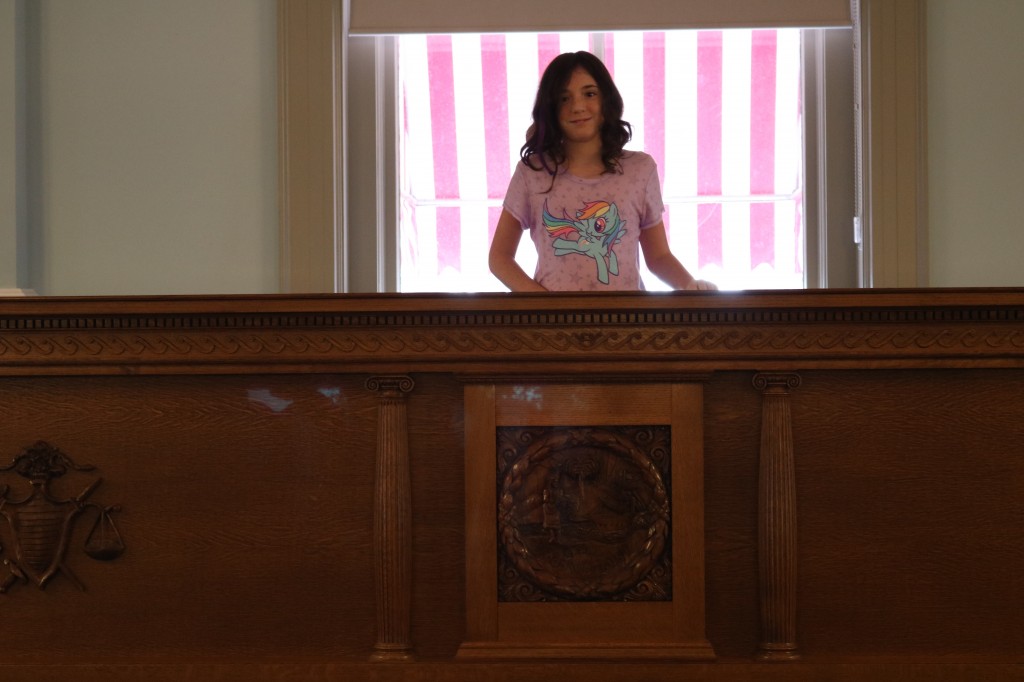 My kids loved pretending to call "ORDER!", granting permission for their siblings to speak, making motions and voting on mock bills. The interactive displays make the learning hands-on fun for all ages. Be sure to watch the website for special events, such as Trivia Night.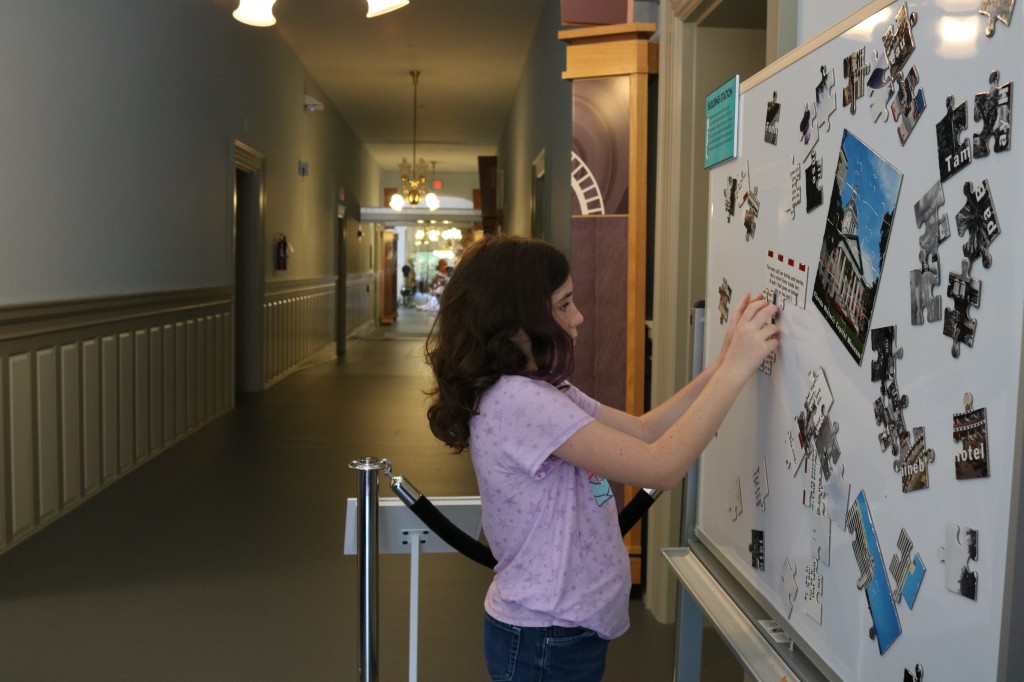 While visiting the Capitol Museum, exit through the back entrance and cross the courtyard to the New Capitol building. Ride the specially marked set of elevators to 22nd floor to admire the breathtaking panoramic view of the Capital City from the top floor. Then, pop round to the north side of the floor to peek at the 22nd Floor Capitol Gallery which features the artwork of a Florida artists.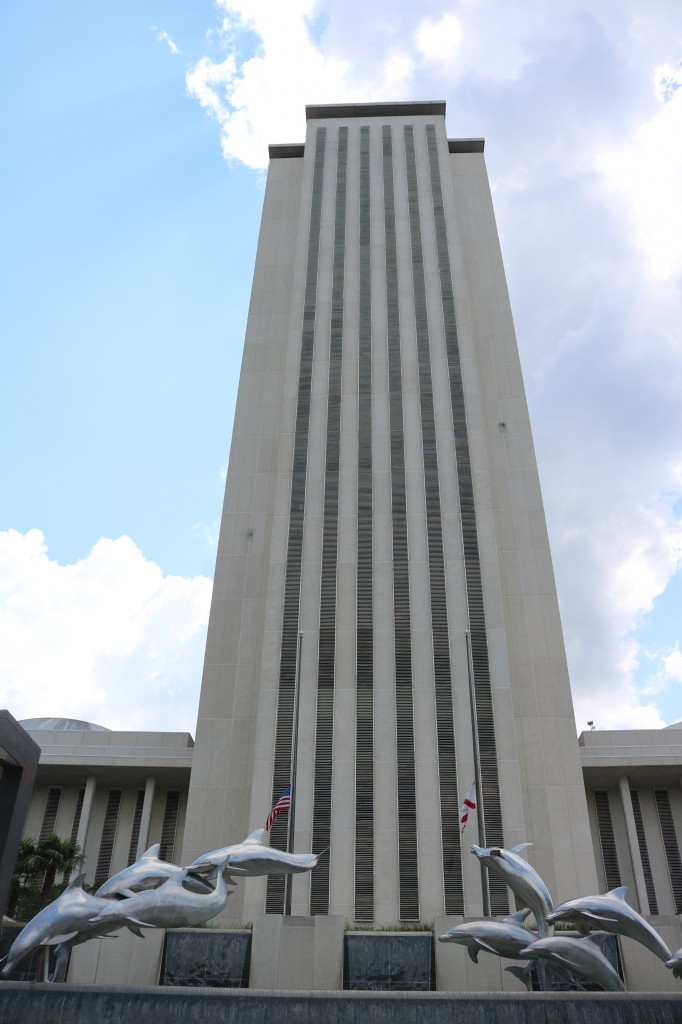 2. Museum of Florida History (Free)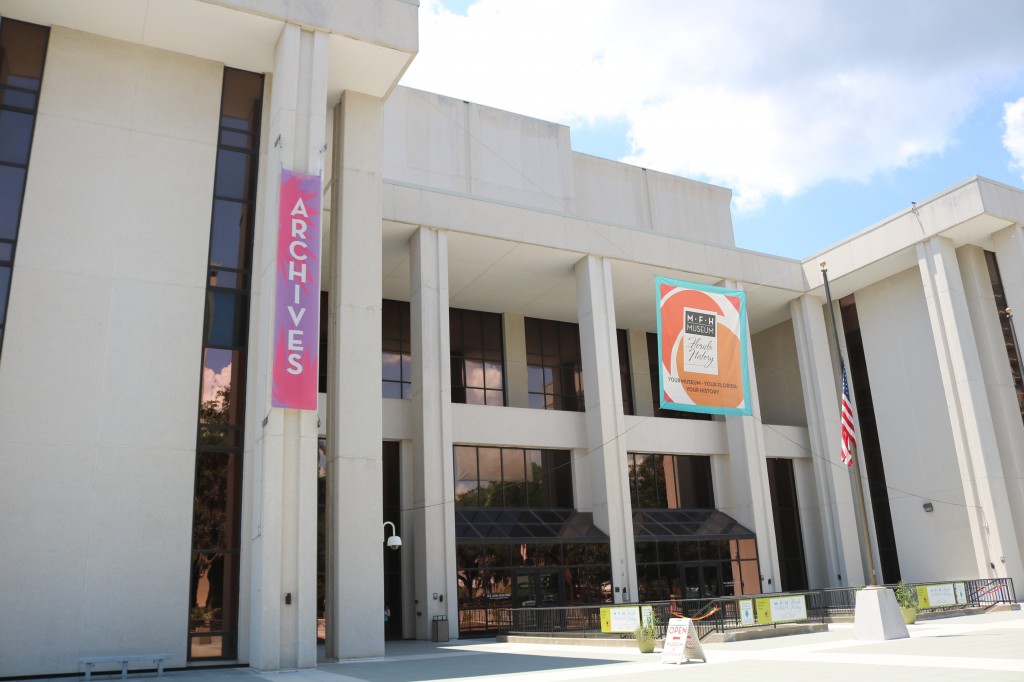 Walking through the exhibits of the Museum of Florida History is like following a Florida timeline from the ancient past to World War II with tons of hands-on learning along the way. From mock cottages to Spanish forts, each larger than life exhibit tells the tales that make Florida history so unique. My son loved steering the Spanish Ship, stepping aboard a steamboat and all three kids loved playing with the relics and antiques Grandma's Attic.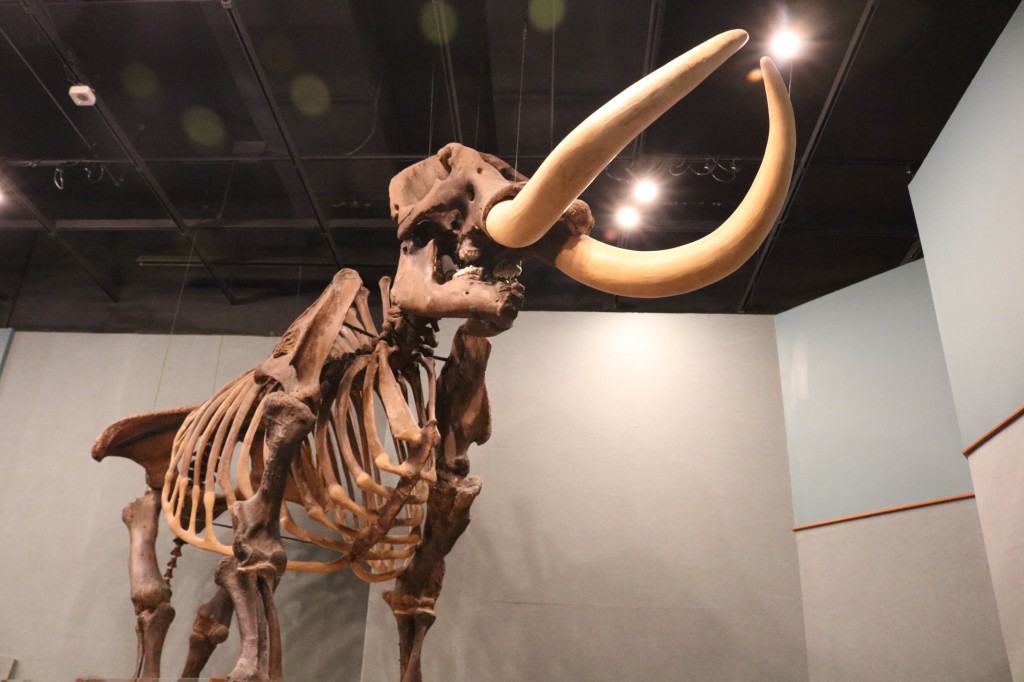 3. Cascades Park (Free)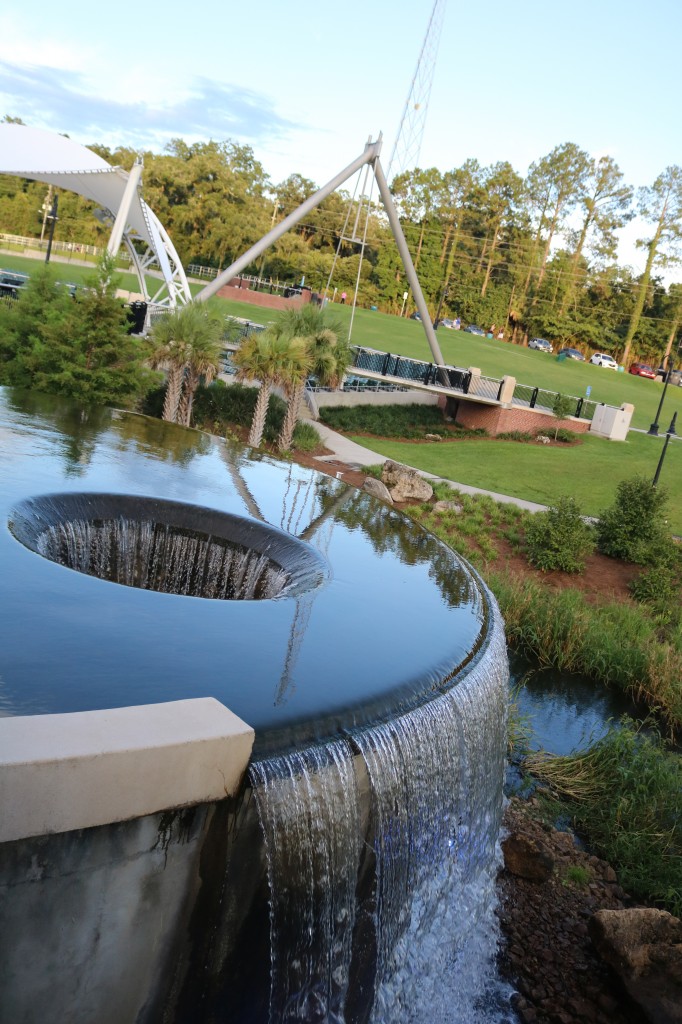 Honestly, a little blurb about Cascades Park does this architectural haven no justice.  In the heart of the Capital City lies a park where artwork intertwines with a stunning landscape. The path through the park is perfect for runners, cyclists or active families just out for a stroll.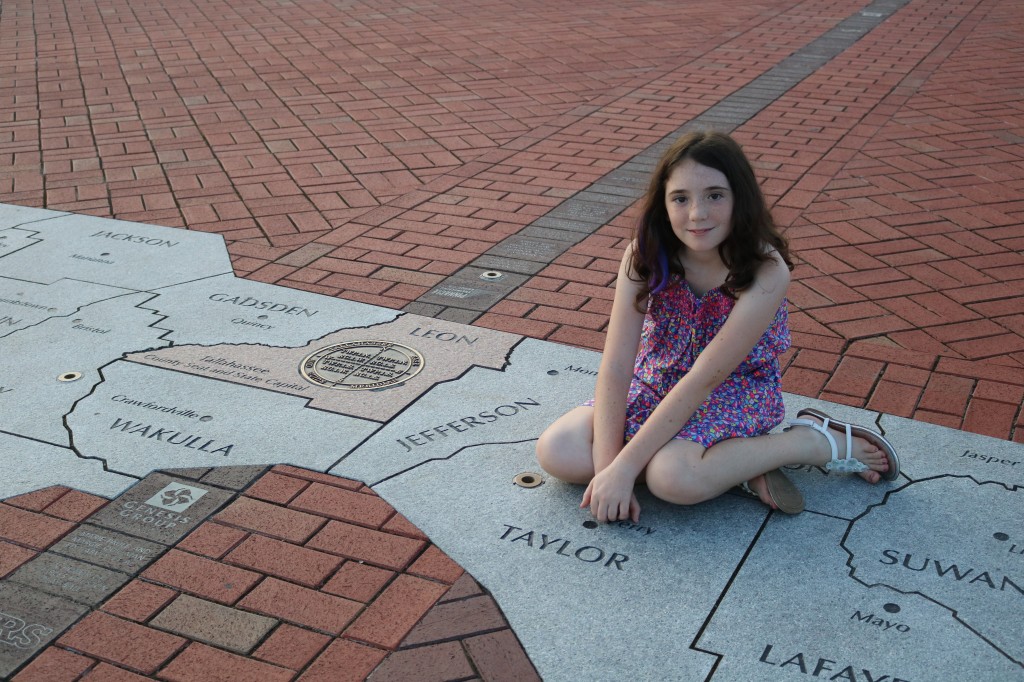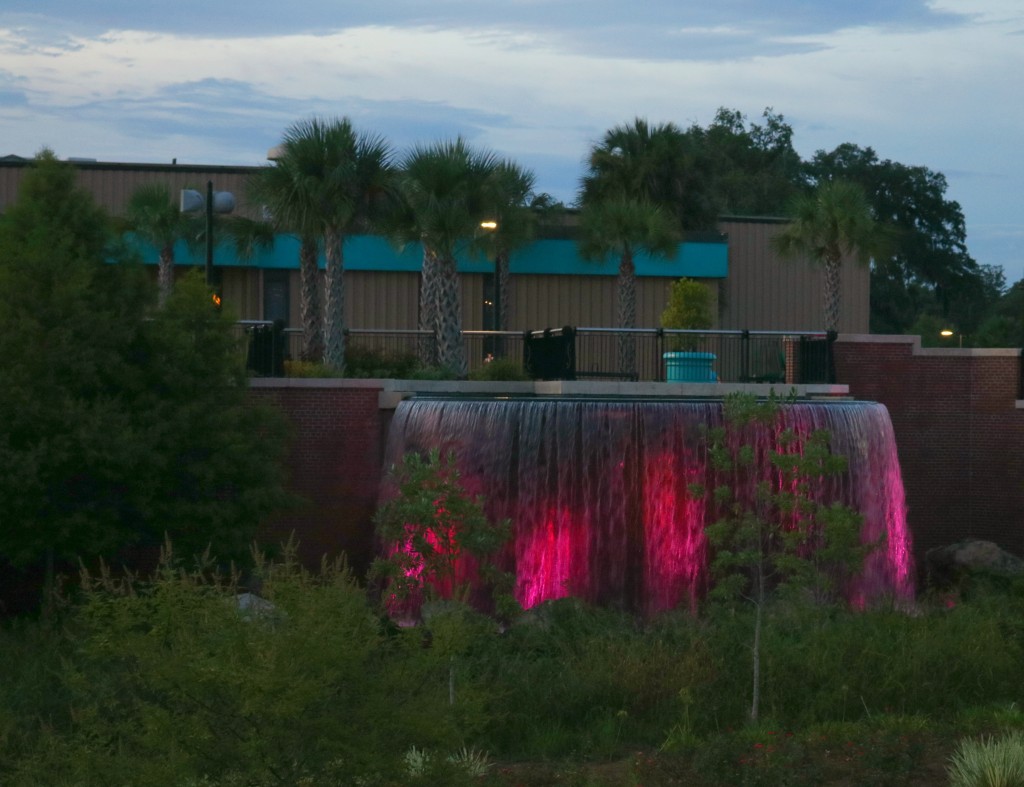 From interactive waters fountains and monolithic memorials, such as Korean War Memorial and Smokey Hollow Commemoration, each corner of Cascades Park offers a point of interest. Not only did my kids and I enjoy exploring the gorgeous grounds, but Cascades Park is also great place to play Pokemon GO!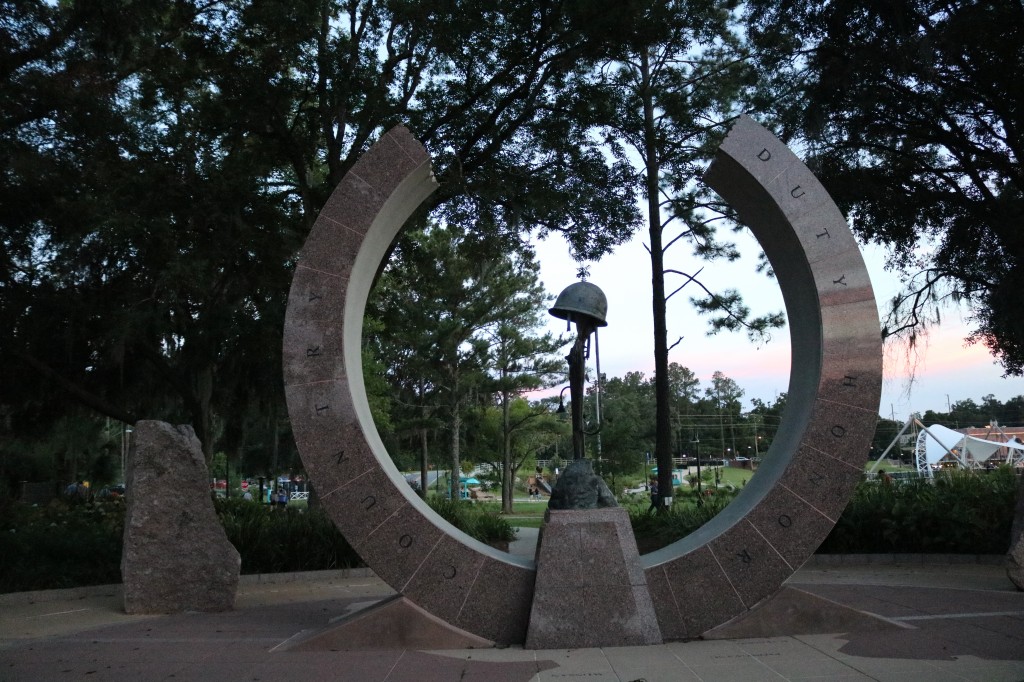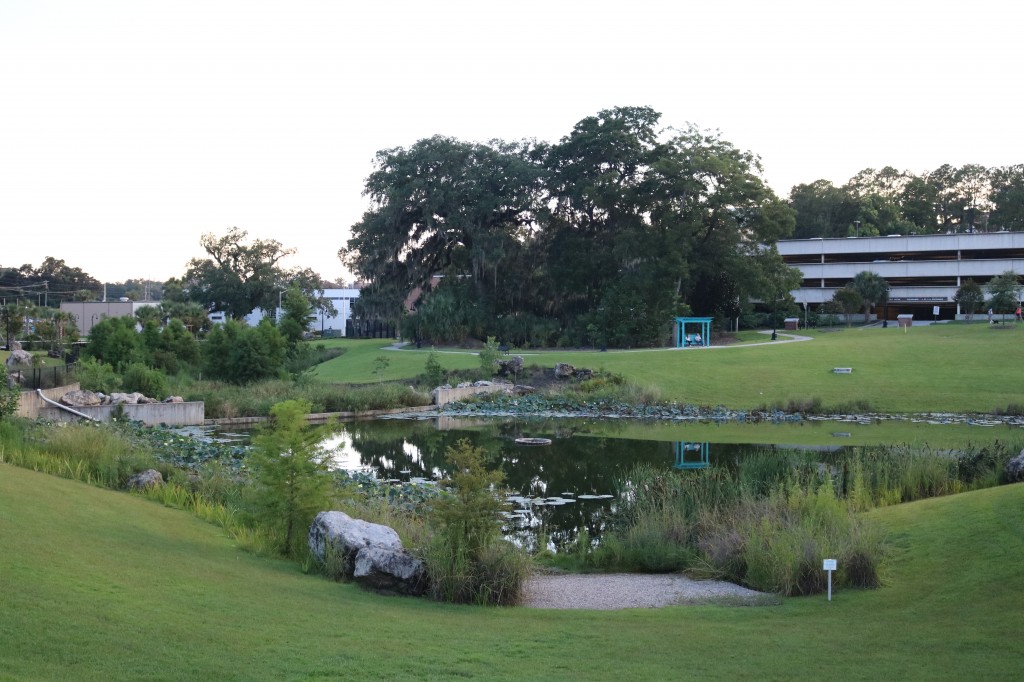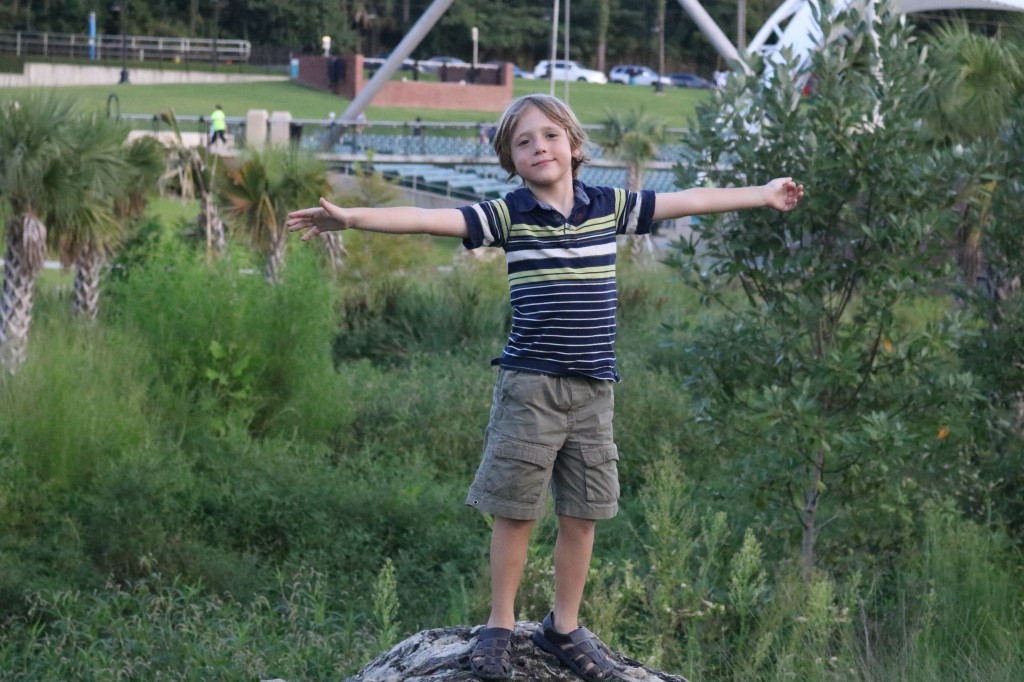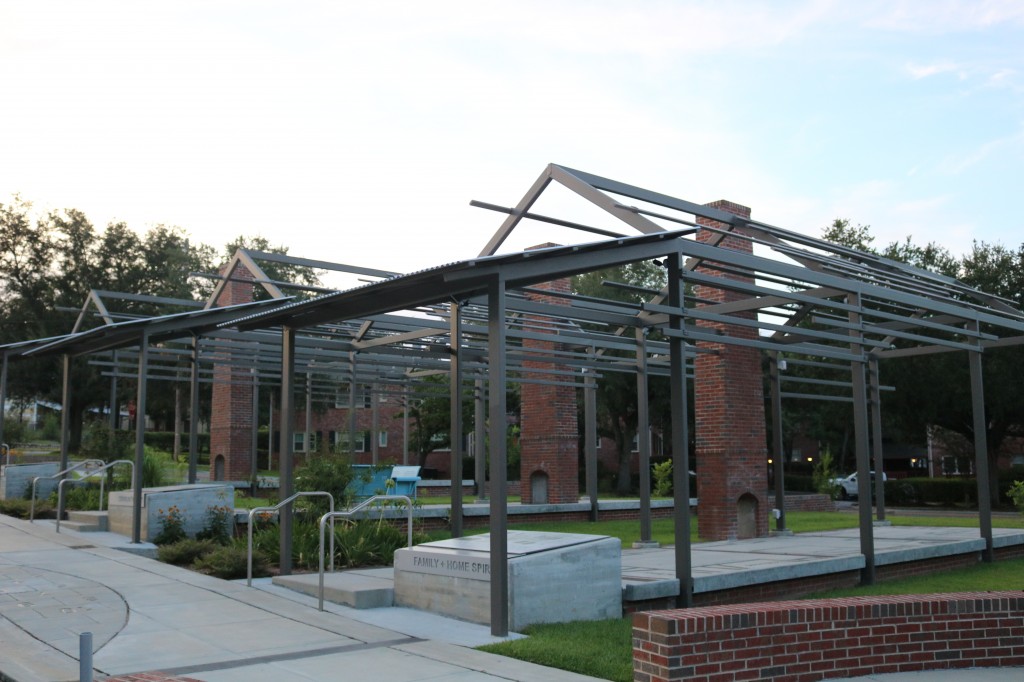 When visiting Cascades Park, stop by Edison's Power Plant Café for a cocktail and some tapas.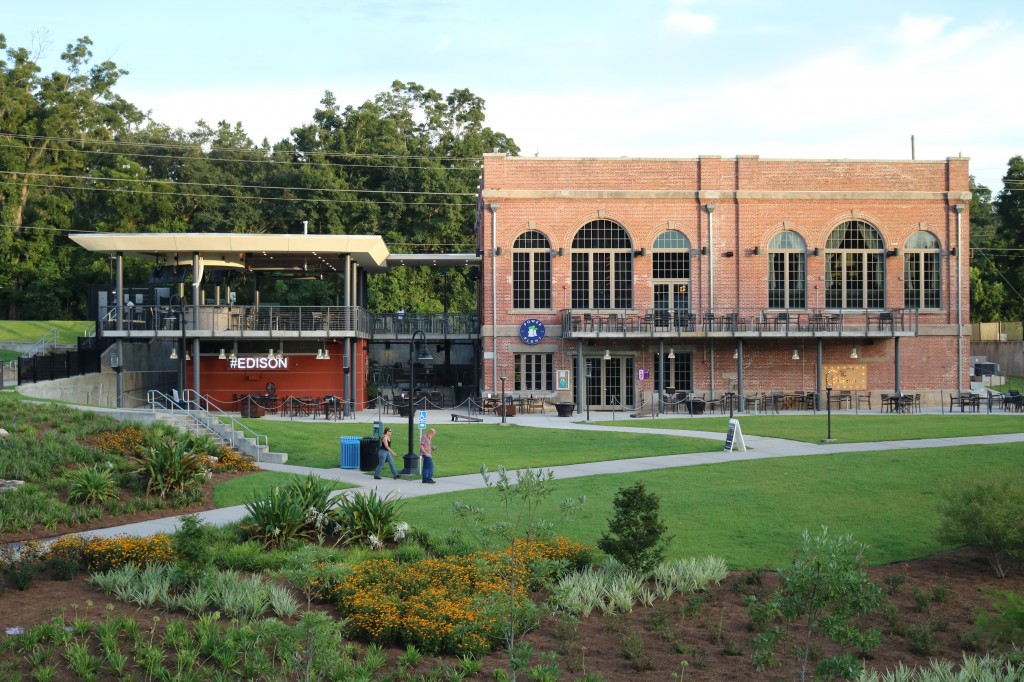 4. Wakulla Springs (Almost Free)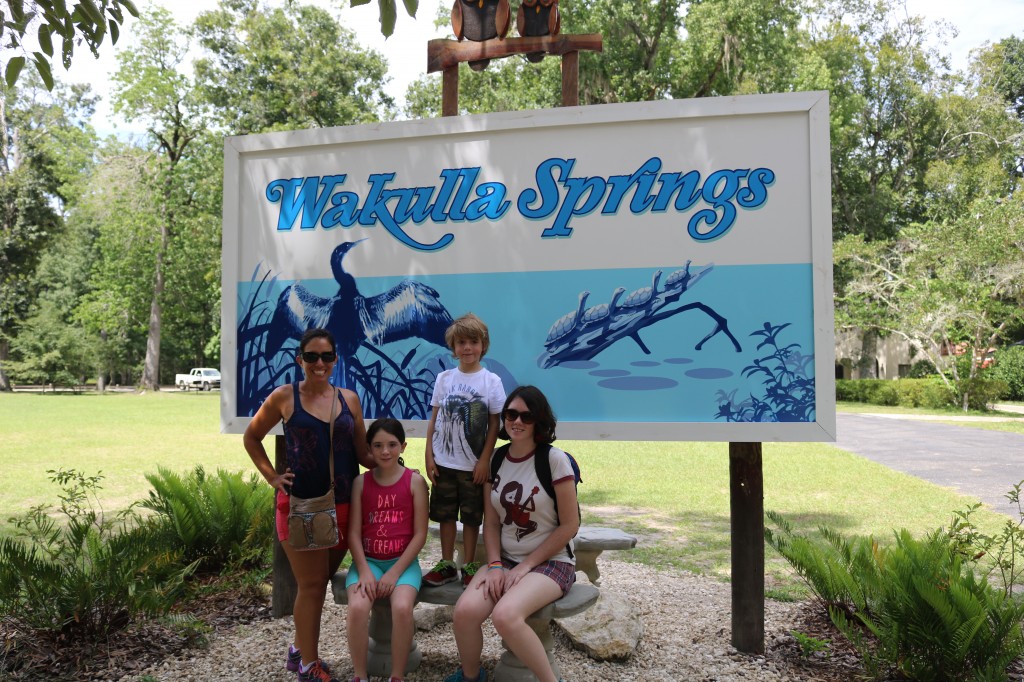 Just outside the Capital City, adventure awaits at Wakulla Springs! In the 1940s and 1950s, Wakulla Springs became the backdrop for a handful of Hollywood movies including Tarzan's Secret Treasure (1941)and The Creature from the Black Lagoon (1954). In the 1980s, the state acquired the land and transformed the park into a popular travel destination for the world's largest and deepest freshwater springs.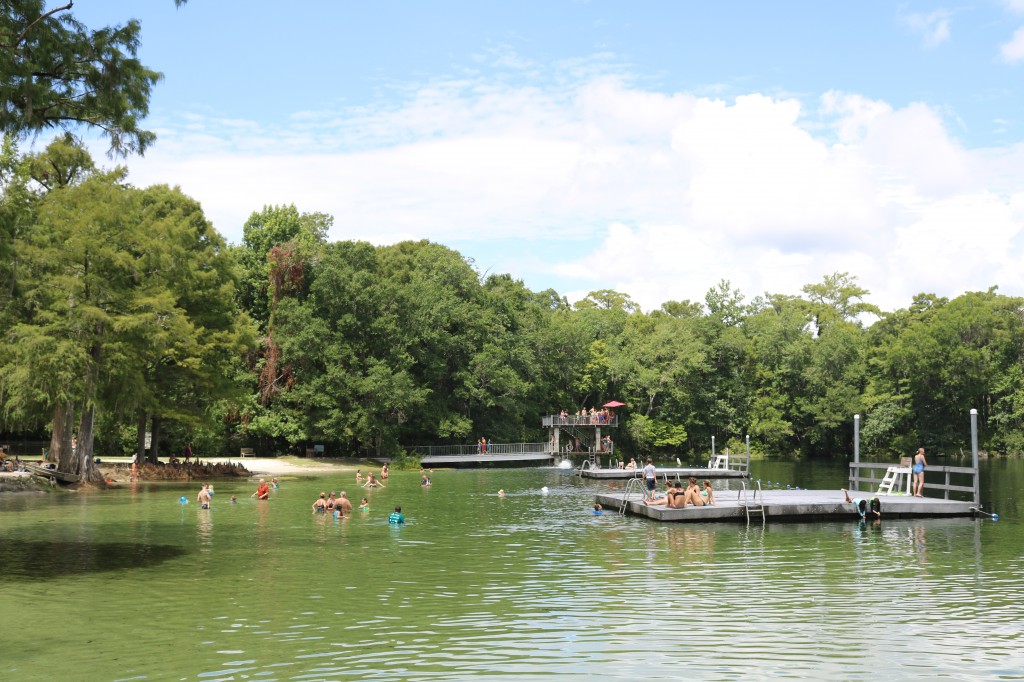 For only $6 (the cost for 2-8 people in one vehicle), families can enjoy cooling off in the hot summer months. My brave boy couldn't wait to dive off the 22-foot platform, but the rest of us were quite content wade in waters.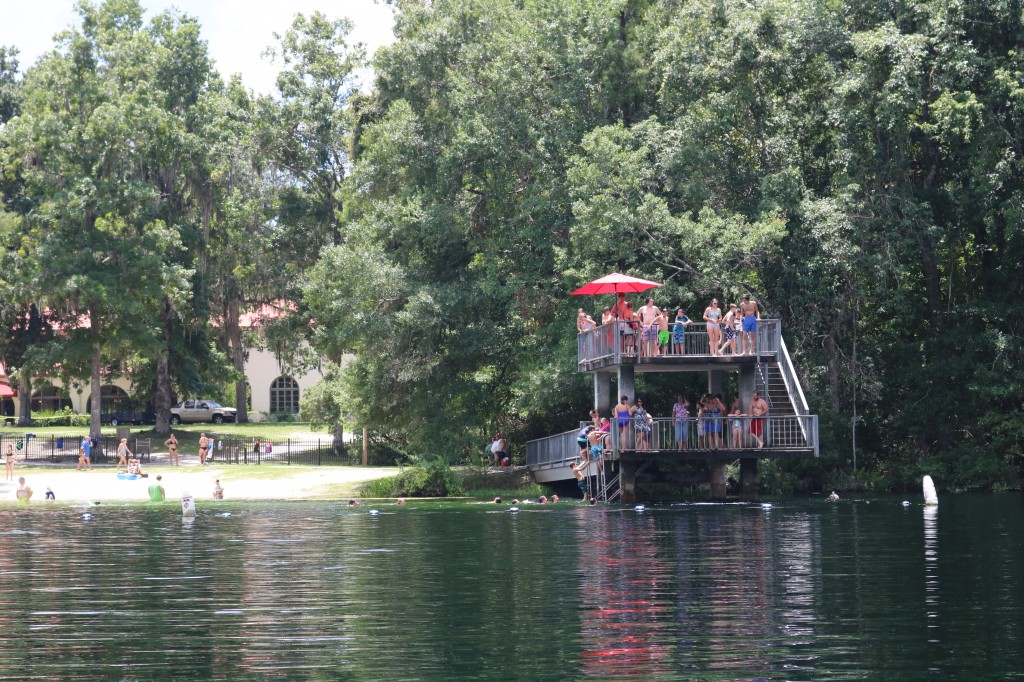 If you have it in your budget, then splurge on the Riverboat tour where you can see tons of Florida wildlife up-close and personal.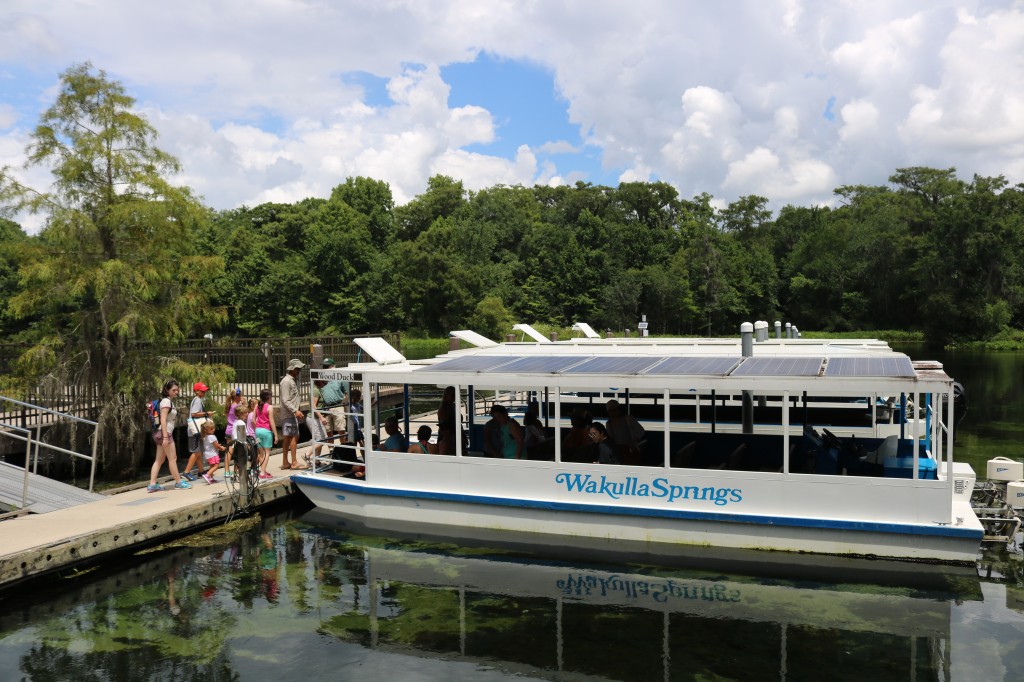 5. Mission San Luis (Affordable)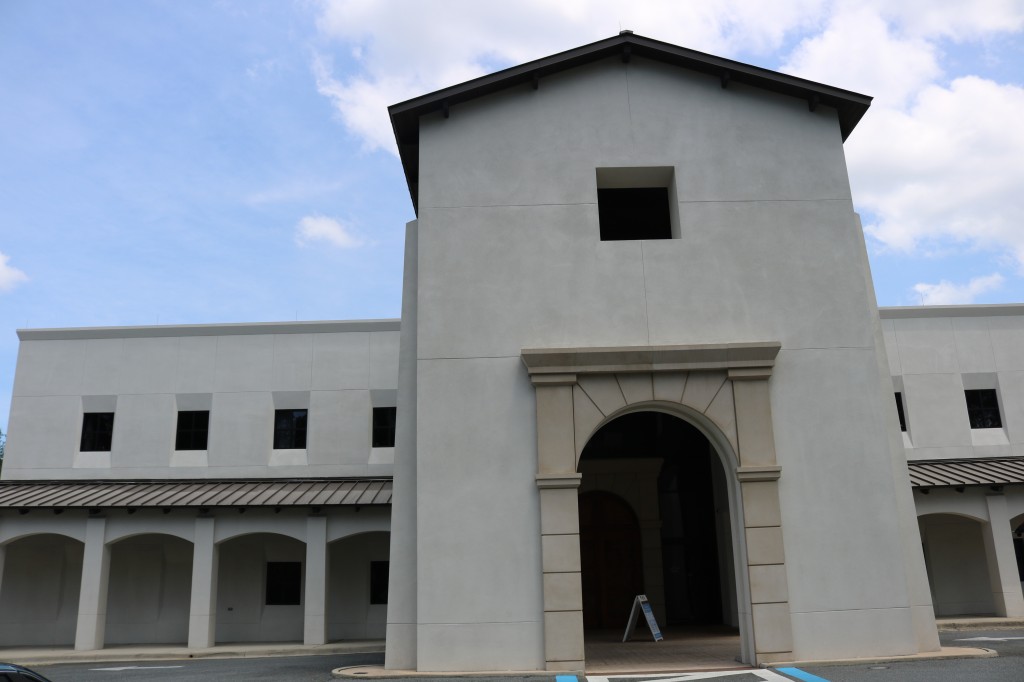 In school, every Florida student becomes familiar Florida history, especially the history of Spanish explorers and life between the Spanish settlers and the Native Floridians, however, only a few Floridians have the opportunity to travel back in time to the 1600s.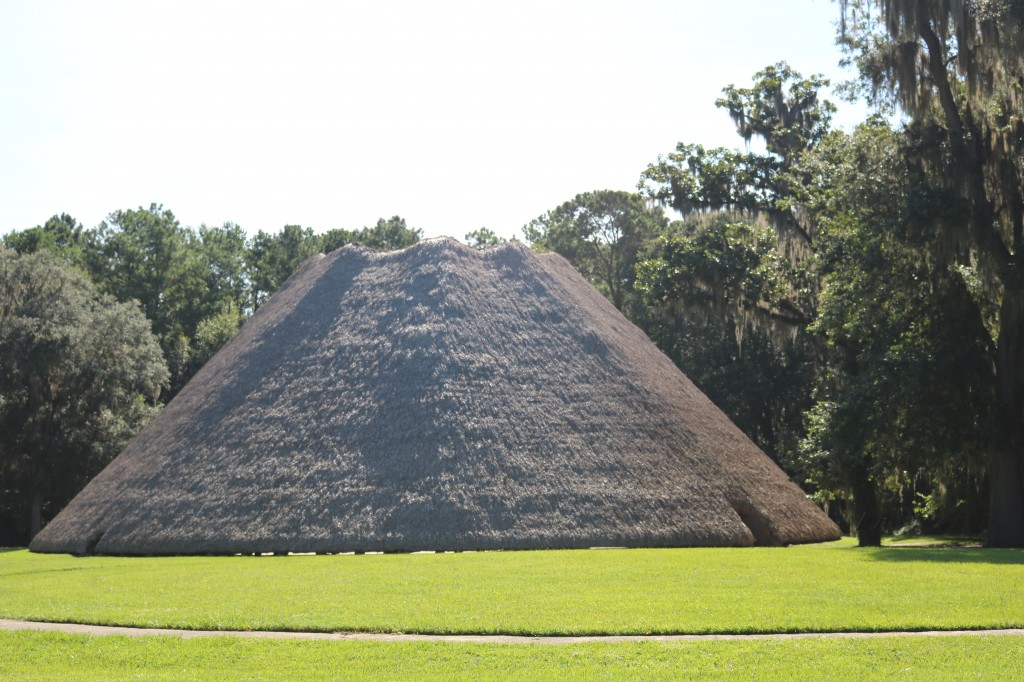 On the magnificent property of Mission San Luis stands each important component to life at this extremely unique Spanish settlement where the two cultures successfully merged into one. The successful weaving of the two cultures is evident from the Apalachee Council House to the Spanish Fort.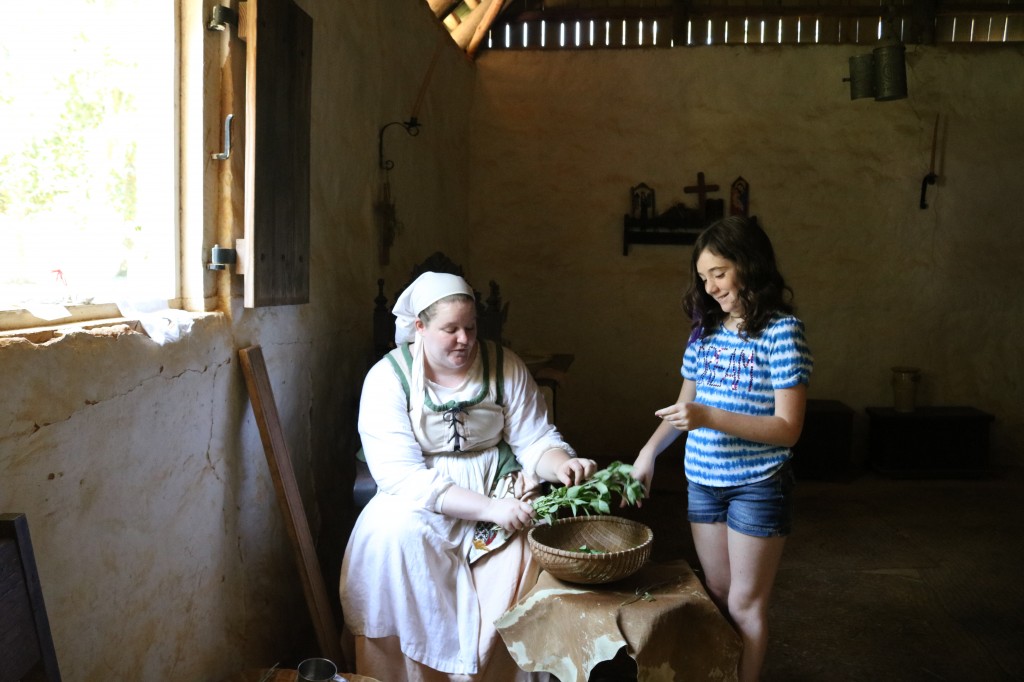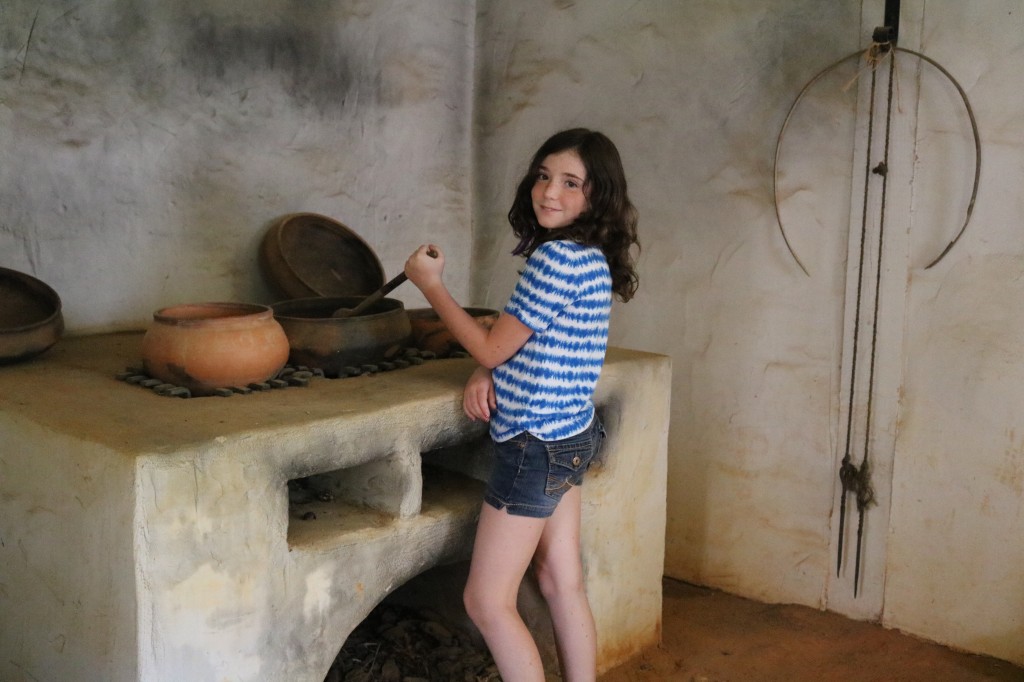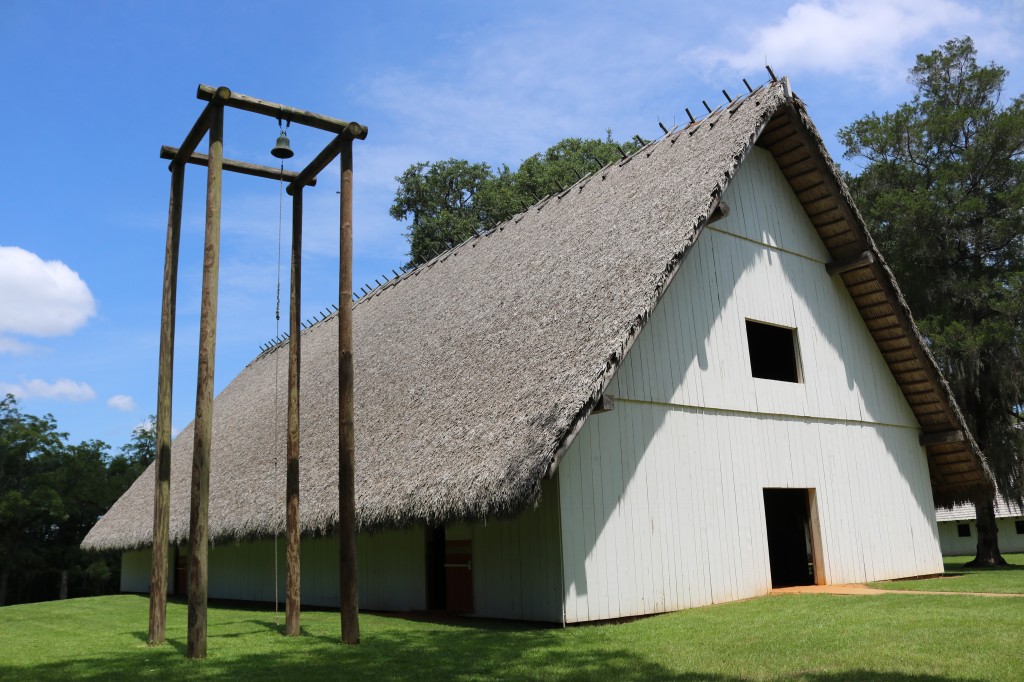 At the only reconstructed Spanish mission in Florida, we discovered the customs and daily life through lively reenactments and role-playing. A young Spanish woman ordered my youngest daughter to help with chores and she jumped right in to make dinner for the Friar. My son loved firing a rifle and all three enjoyed ringing the church bell. My kids and I were definitely immersed in hands-on learning of Florida history!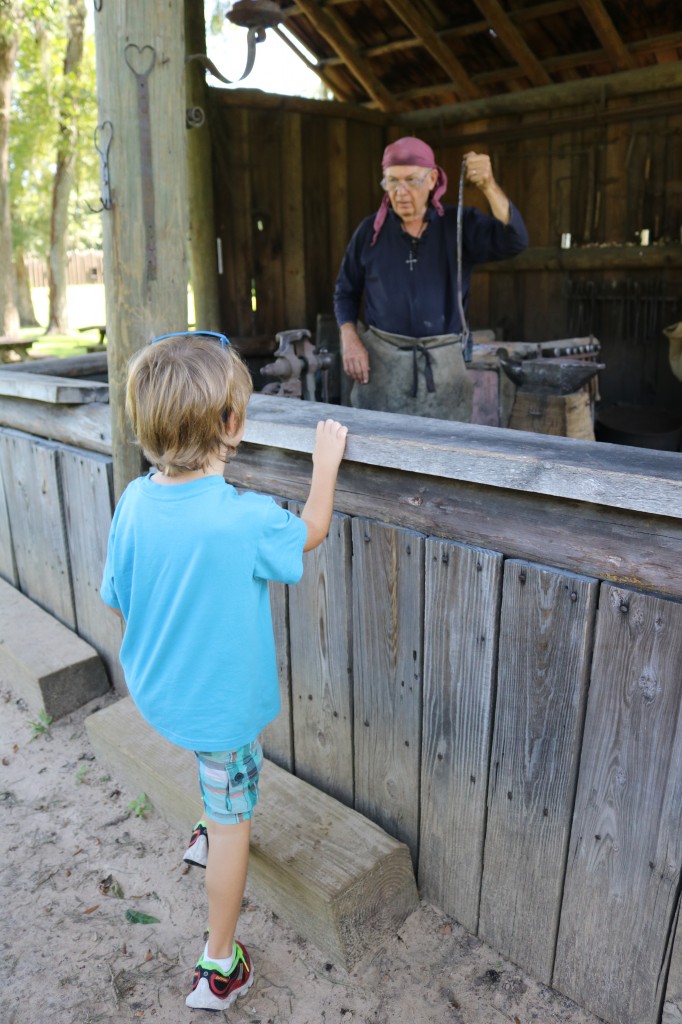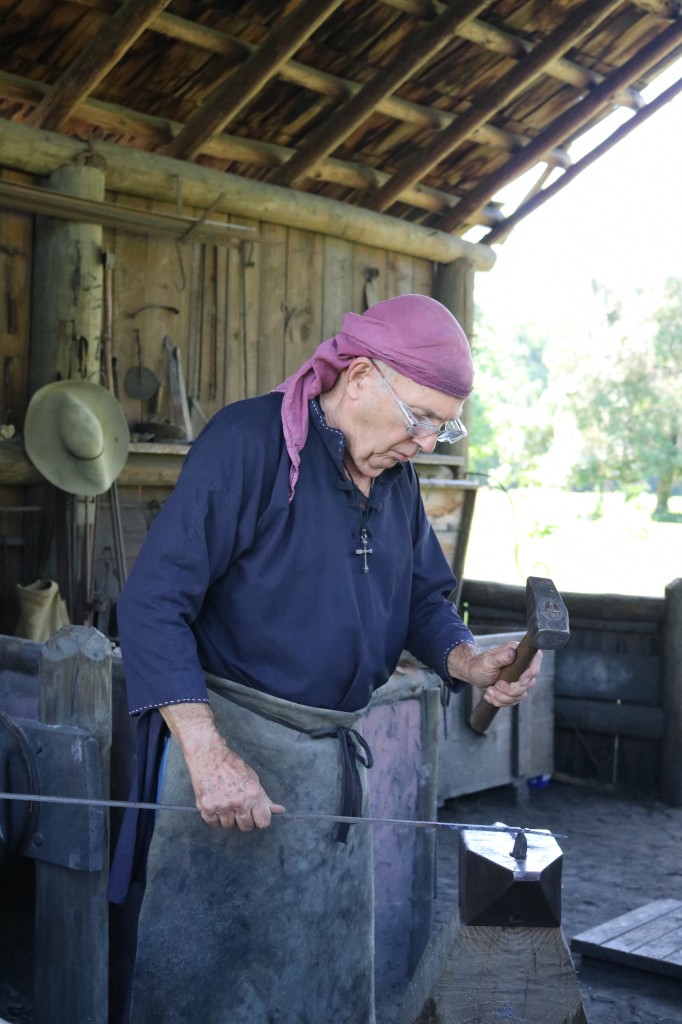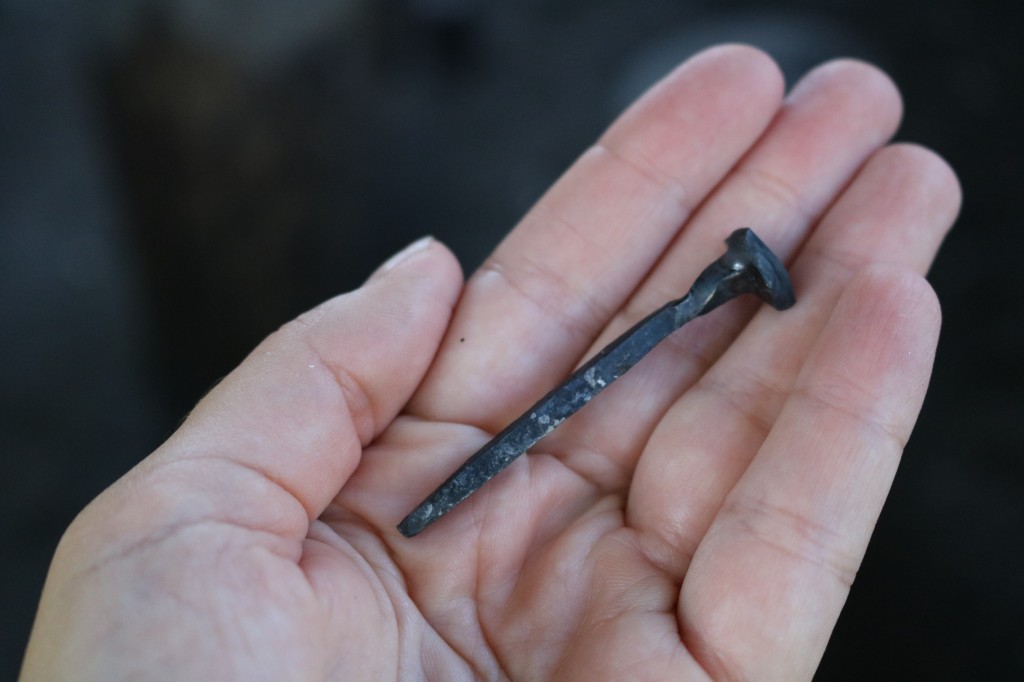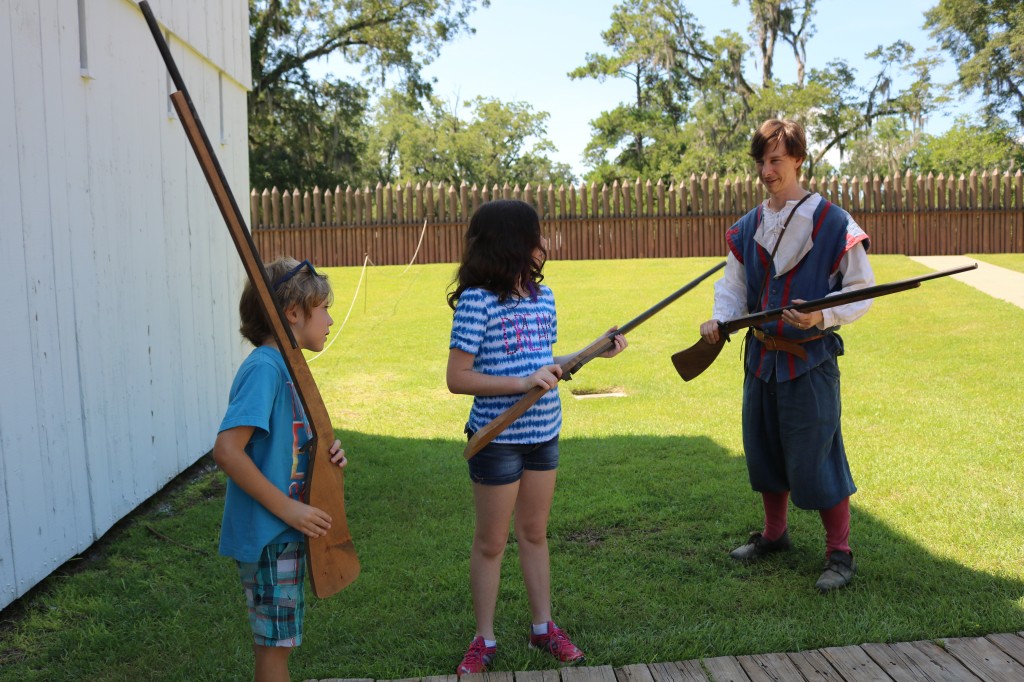 While admission into Mission San Luis is not free, this unique historical site is very affordable for families and definitely worth the visit! Be sure to check the site for special events and admission fees.
6. Lofty Pursuits (Affordable Cheats)
My kids and I love to get on geek on and Lofty Pursuits is a ice cream parlor that will bring out the geek in everyone. For ice lovers, there is an extensive list of local ice cream. While kids went for homemade egg creams and sundaes, I enjoyed the small cheat of a Nano Scoop for only $1. Like Willy Wonka's factory, each corner of the shop offers unusual fun items to play with and a large of assortment of well-loved board games encourage patrons stay for more than just ice cream.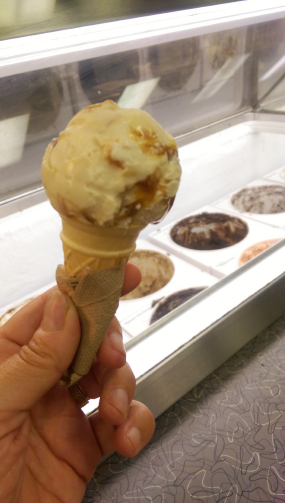 Momo's Pizza and Brewpub (Affordable Eats)
I love pizza. Give me a craft beer to wash it down and I'm in heaven. Promise me "slices of pizza as big as my head" with out of the ordinary toppings and an amazing crust and I will curl up and call it home. Momo's Pizza and Brewpub earns the title of my second home. The casual atmosphere, great service and affordable tasty food make it a winner for pizza loving families.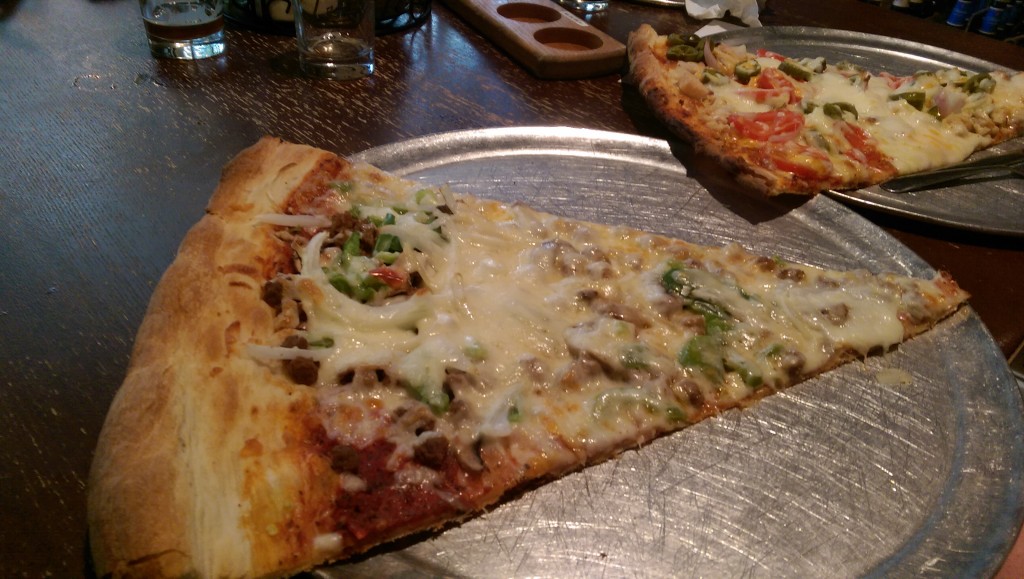 Tallahassee Museum (Pricey, but a Must-See!)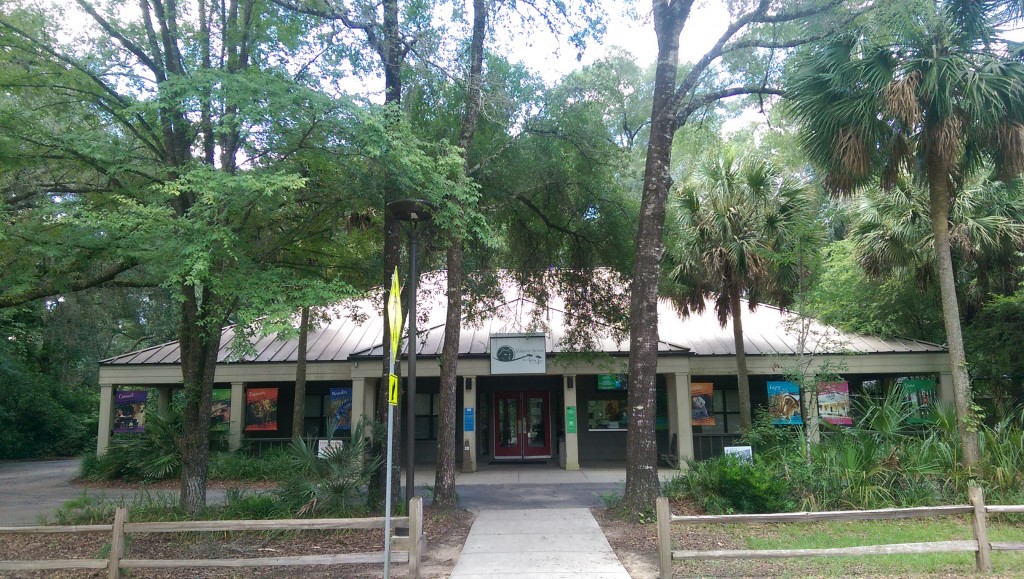 If you have some extra time and change in your pocket, plan to visit the Tallahassee Museum. This historical site was designed by teachers and community leaders to offer school children enriching experiences with science, art, history and world cultures and it truly is a wonderful mix of hands-on This museum is a wonderful mix of history and science.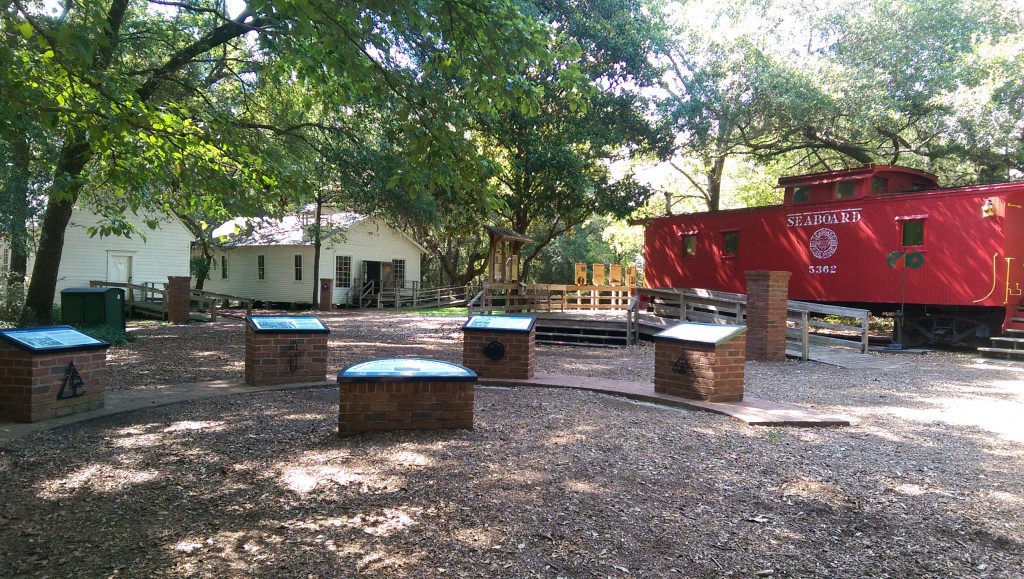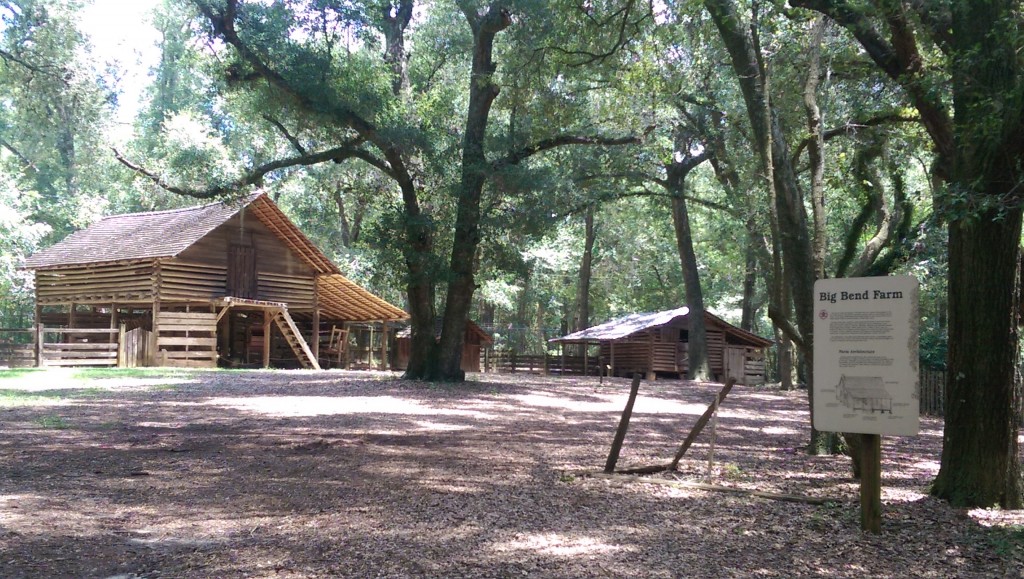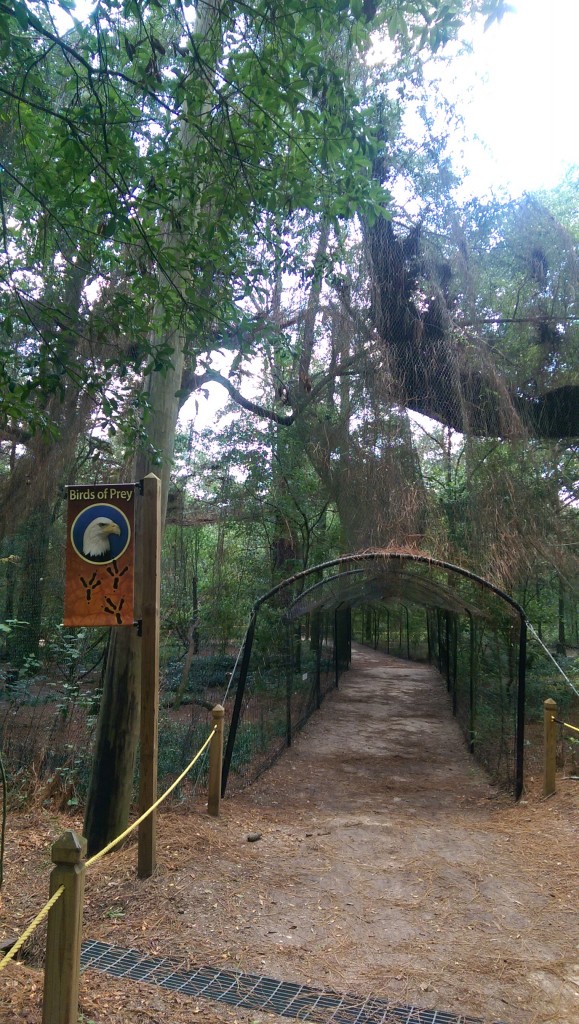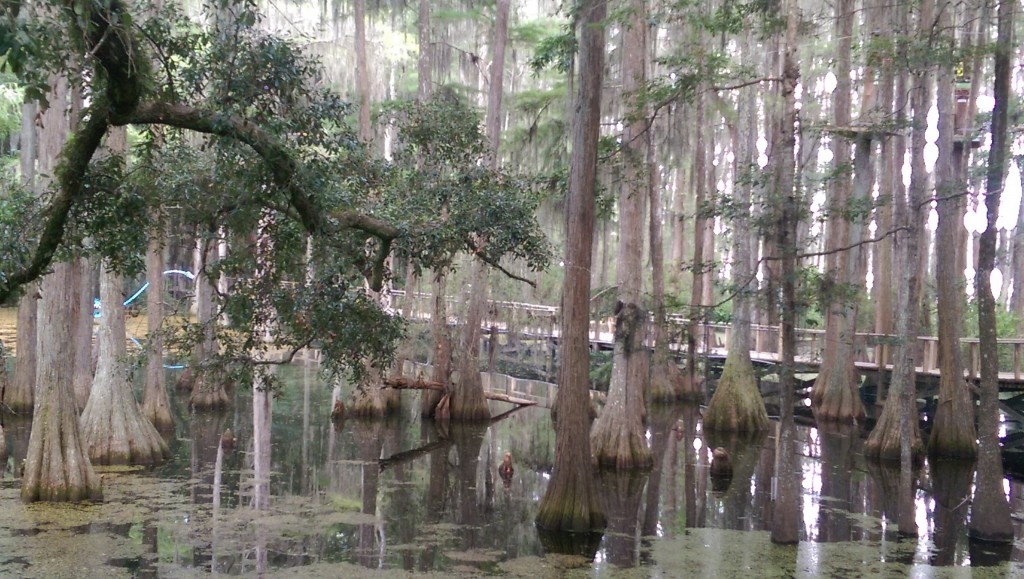 On a gorgeous lakefront wooded property, families can hike trails and discover Florida plant life and wildlife and explore old Florida in the reconstructed historic buildings on-site. For an additional fee or through a combo-pack purchase, thrill-seeking adventurous families will love exploring the museum through Tree to Tree Adventures rope course.  The Tree to Tree Adventures was definitely the HIGHlight of our trip.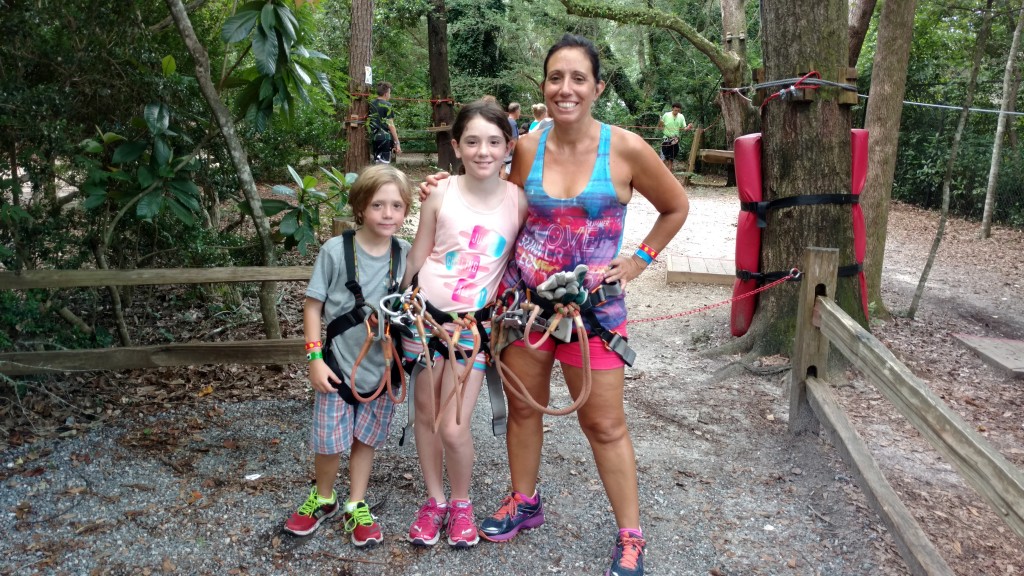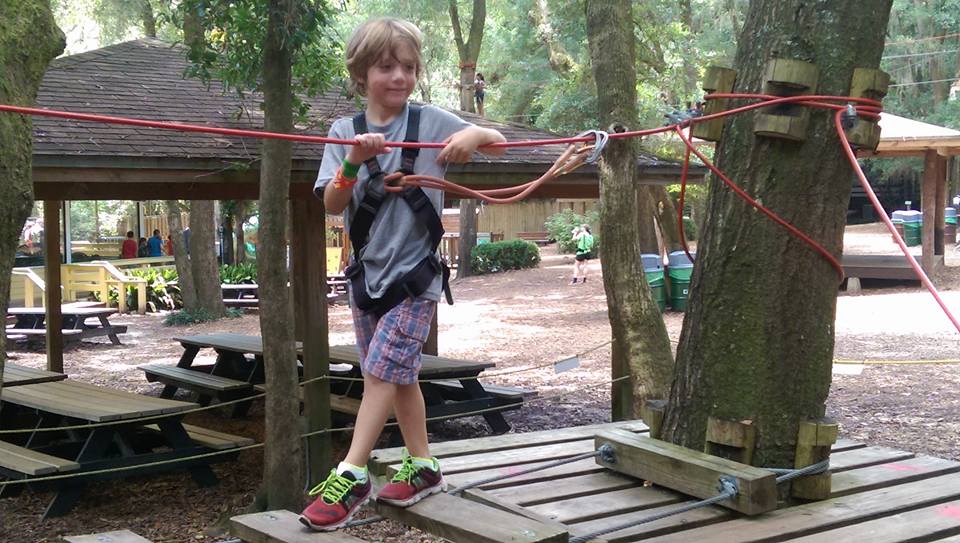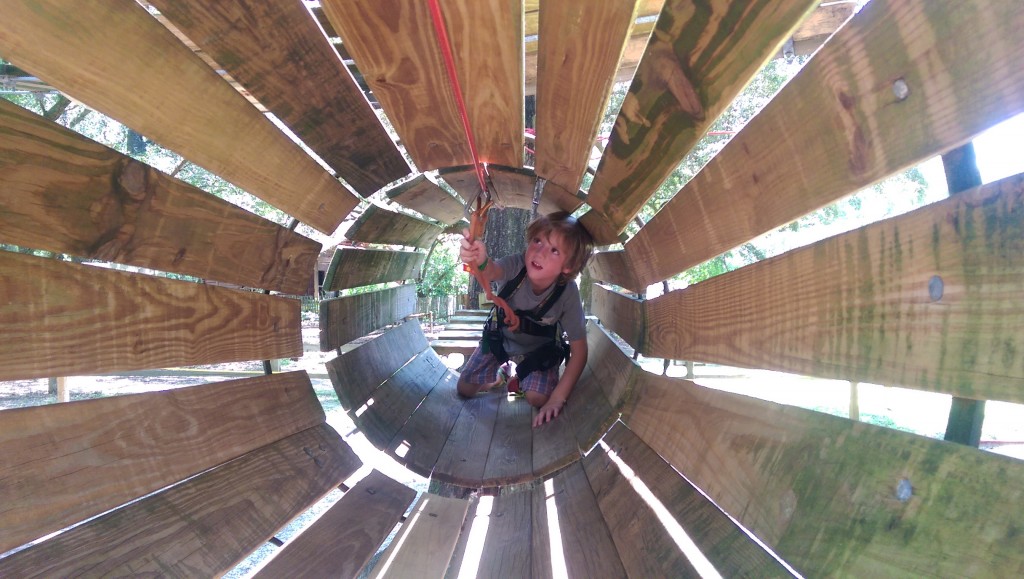 Have you ever visited Tallahassee? What point of interests do you enjoy?