Every year, my husband and I host Thanksgiving, however, planning a Thanksgiving feast with all the fixings for our extended family can really hit our budget hard during the holidays. With the stress of the holidays and little time to drive around hunting down deals, I'm all about one-stop shopping and thankful for Winn Dixie's turkey deals!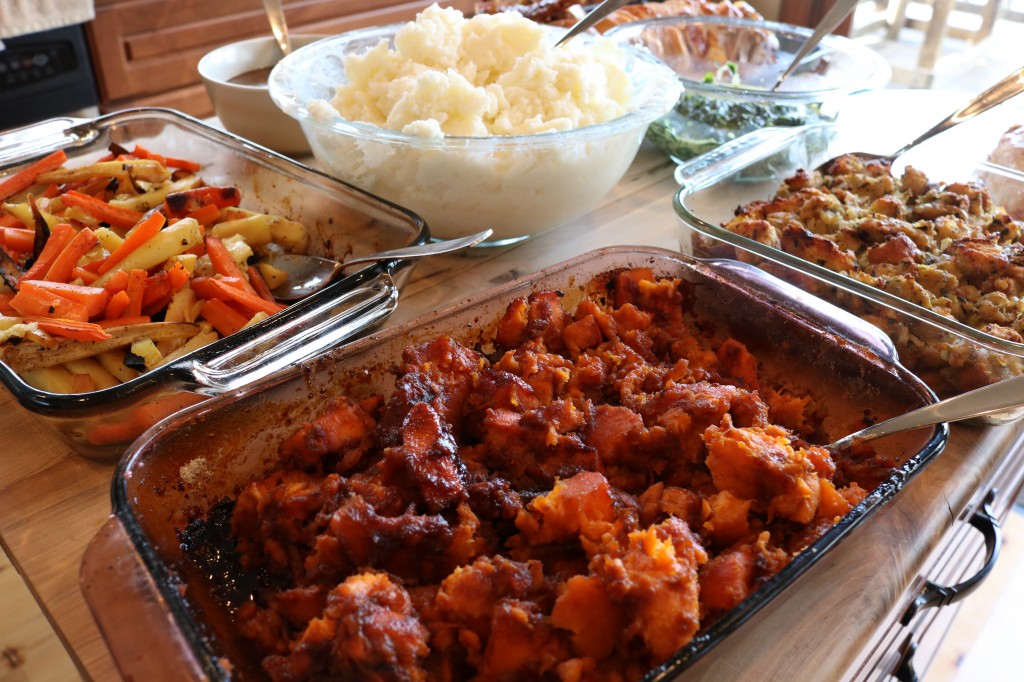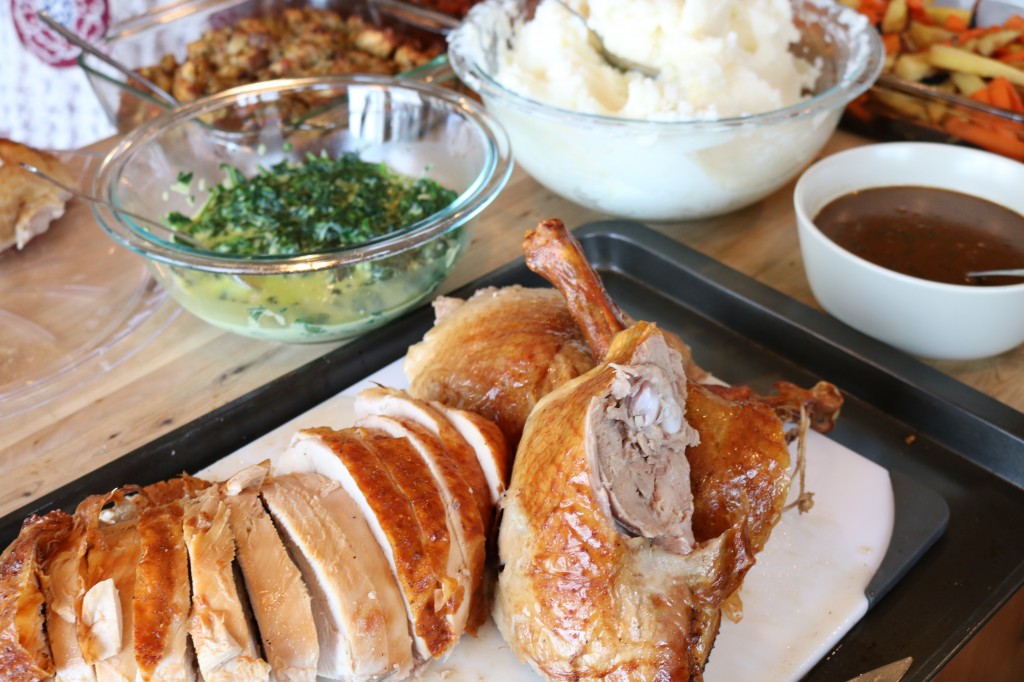 This Saturday and Sunday only, Nov. 19-20, Winn-Dixie customers can purchase any size Grade A frozen Honeysuckle White Turkey for only $6.00 with a qualified grocery purchase of $30 or more, while supplies last.
The average weight of a Thanksgiving turkey is 15 pounds which breaks down to roughly about 40 cents per pound. For the low price of $6, Winn Dixie customers can purchase a 24-pound turkey for only 25 cents per pound! That's a savings to help add some stuffing to your wallet!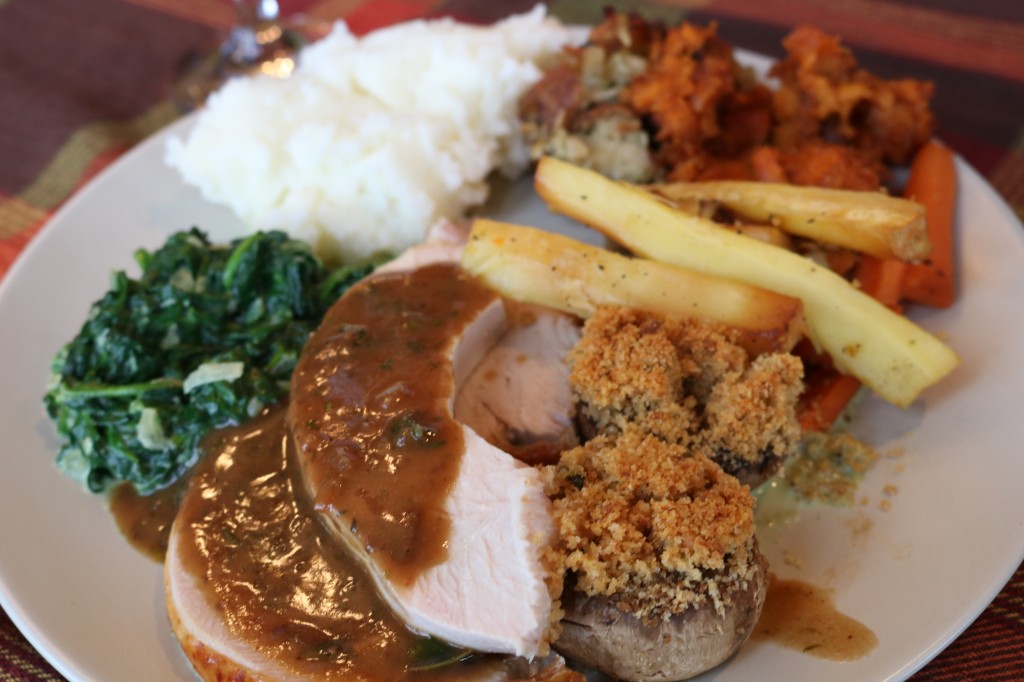 But there are more great savings to gobble up at Winn Dixie just in time for Thanksgiving!
Cooking on a budget shouldn't mean cutting corners on taste. That's why Winn Dixie has also reduced costs on the following Thanksgiving essentials with rewards card:
Sweet potatoes – $0.49/lb.
Collards, Kale, Mustard or Turnip Greens Bunches – 2 for $5
8" Sweet Potato, Pumpkin, Peach, Cherry or Pecan Pie from the bakery – $5 each
Stove Top Stuffing (6 oz.) – 99 cents each
Land O Lakes Butter (16 oz.) – 2 for $6
Winn-Dixie Brown & Serve Rolls (10 oz.) – 4 for $5
Swanson Broth or Stock (32 oz.) – 3 for $7
Stop by the newly remodeled Hyde Park Winn-Dixie store located at 2100 W. Swann Ave. from noon – 2 p.m on Saturday, November 19 and meet Award-winning Chef Curtis Stone. Curtis inspires us to turn meal preparation into a joy rather a chore through delicious recipes and handy make-ahead tips. See some of Curtis's pinspiration recipes here.  During the event, ten fans will have a chance to win a signed copy of his cookbook, Good Food, Good Life.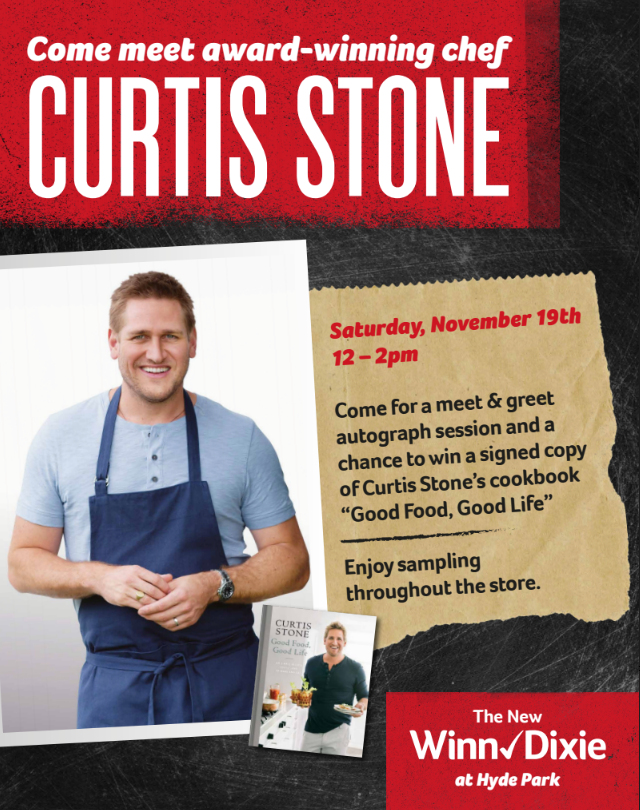 What has you salivating – the Thanksgiving savings or celebrity chef Curtis Stone?
Enter to win a $25 Winn Dixe gift card. 
To enter, tell me what Thanksgiving Winn Dixie deal are you most excited about. For additional entries, follow the Rafflecopter prompts.
Disclosure: This is a sponsored post through a partnership with Winn Dixie and the Tampa Bay Bloggers. All opinions are my own.