It happens every summer; I experience the worst wanderlust for London.
You see, two years ago my family and I spent an entire month living like Londoners. We explored every inch of the city.
Although we trekked all over the city, we always found our back to Kensington Gardens, our favorite spot. Only a small trek from our flat, this expansive picturesque park offered walking trails, play parks and points of interests and each visit offered something new to experience and path to explore.
One of our favorite spots inside Kensington Gardens was the Diana, Princess of Wales Memorial Playground with its larger than life pirate ship where my two younger children often pretended to be Lost Boys parading through Neverland.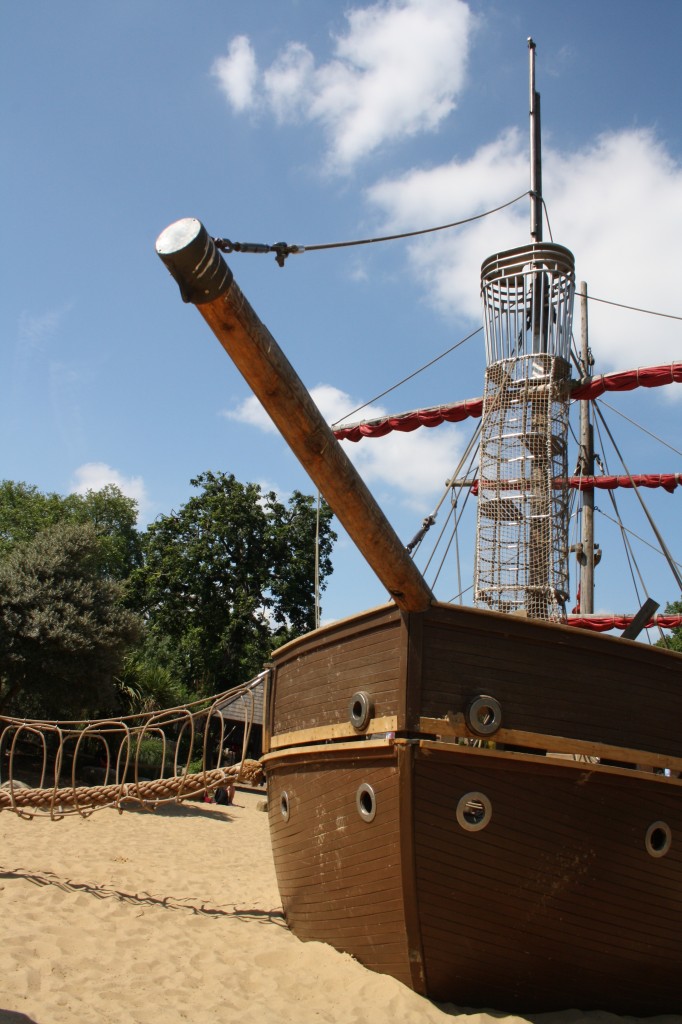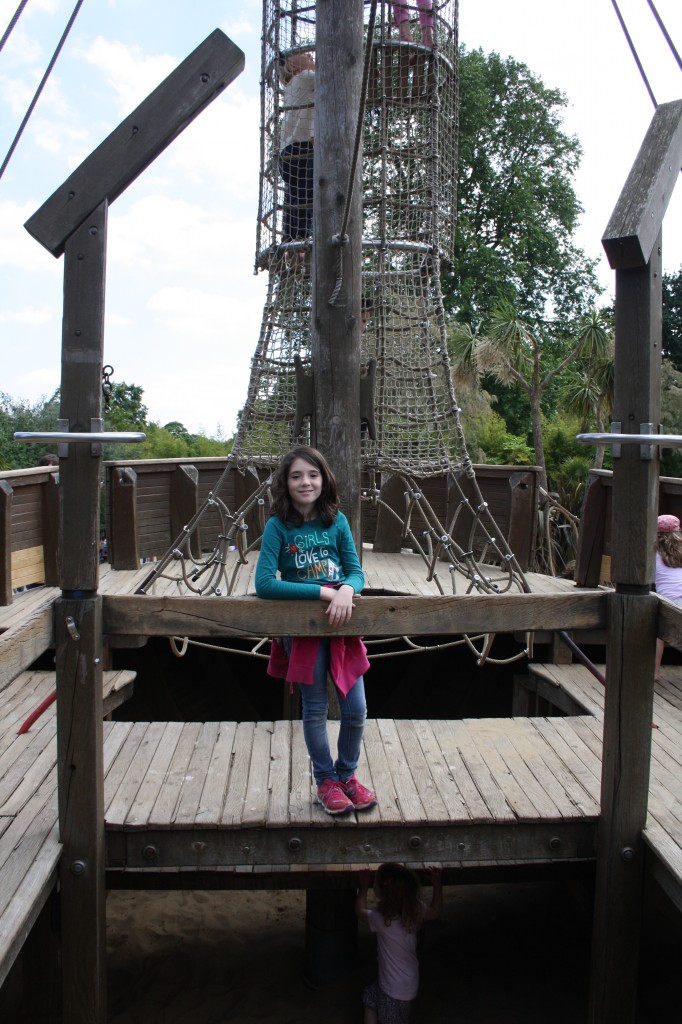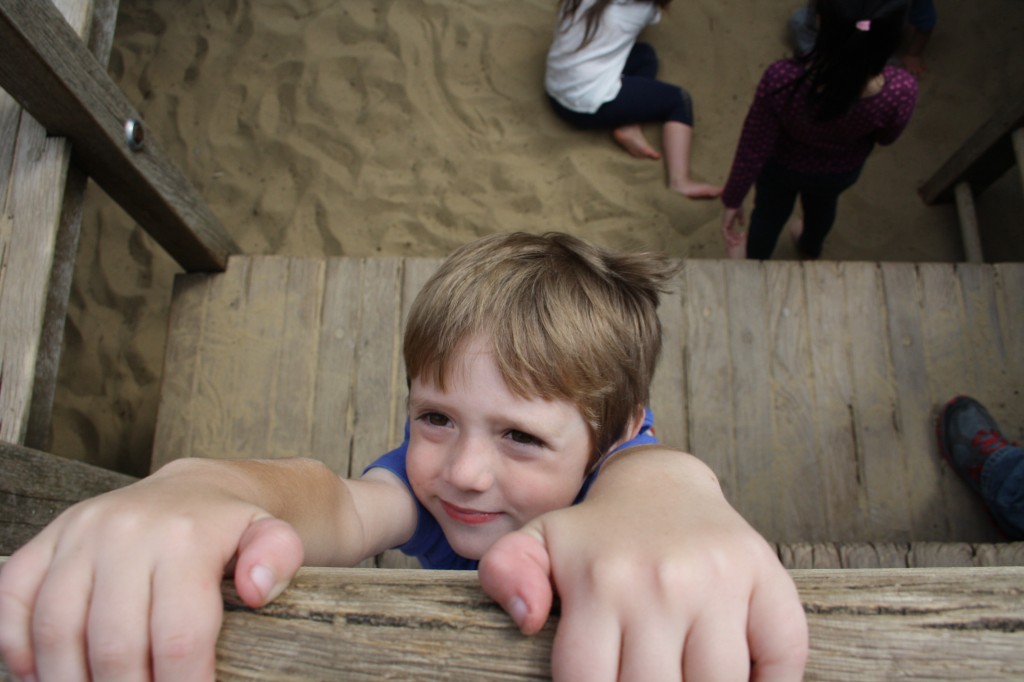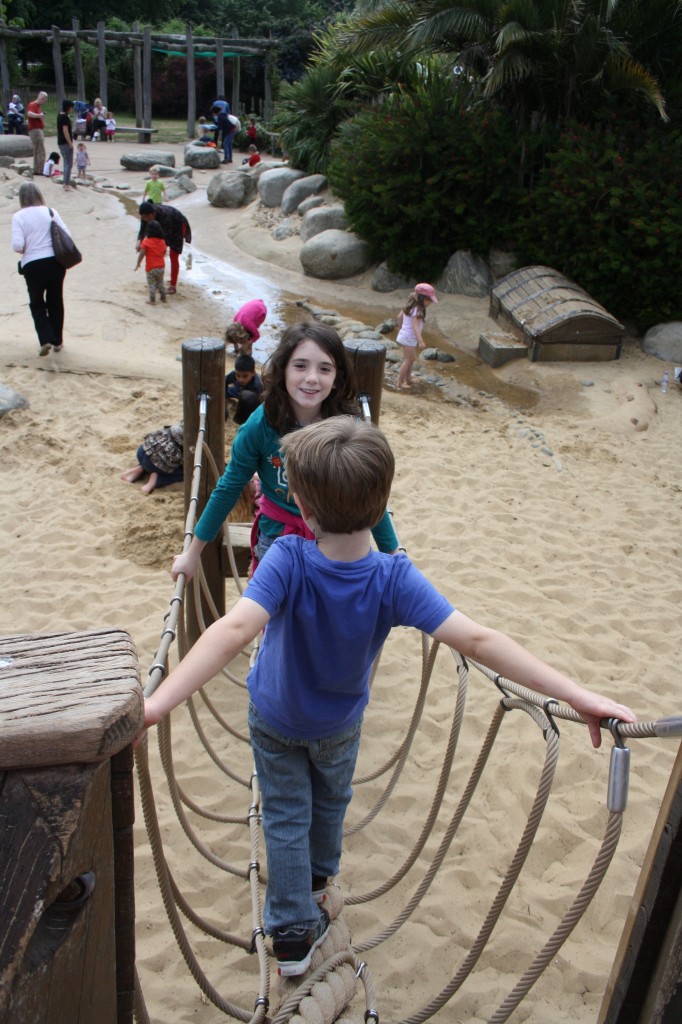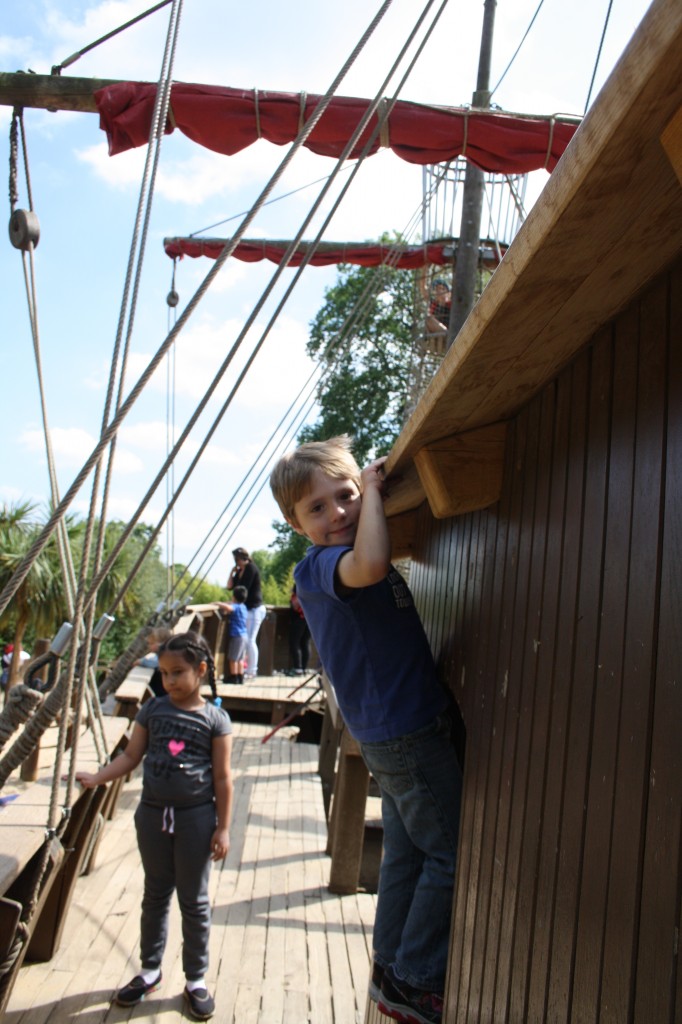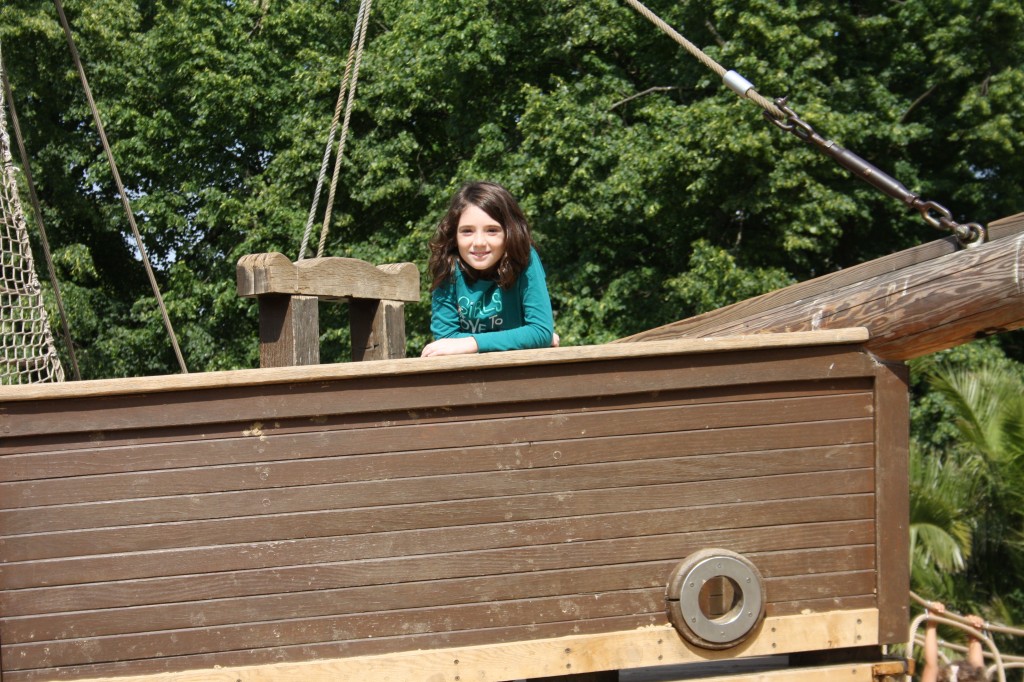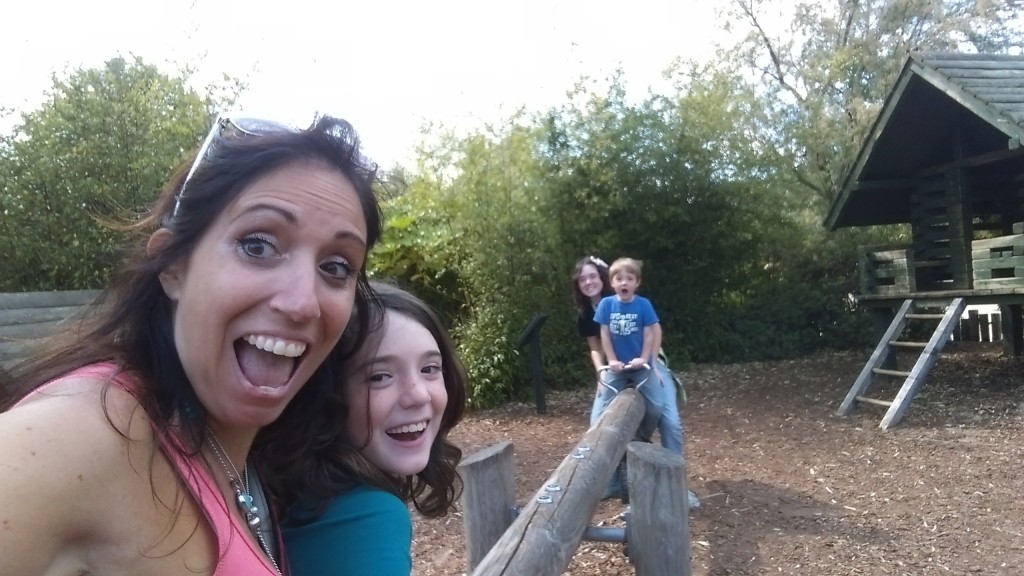 As much time as my children and I spent in Kensington Gardens climbing the pirate, sitting in teepees and even coming face to face with a Peter Pan statue, the connection to J.M. Barrie never dawned on me. Sometimes, I'm not the sharpest sword in the pirate fight.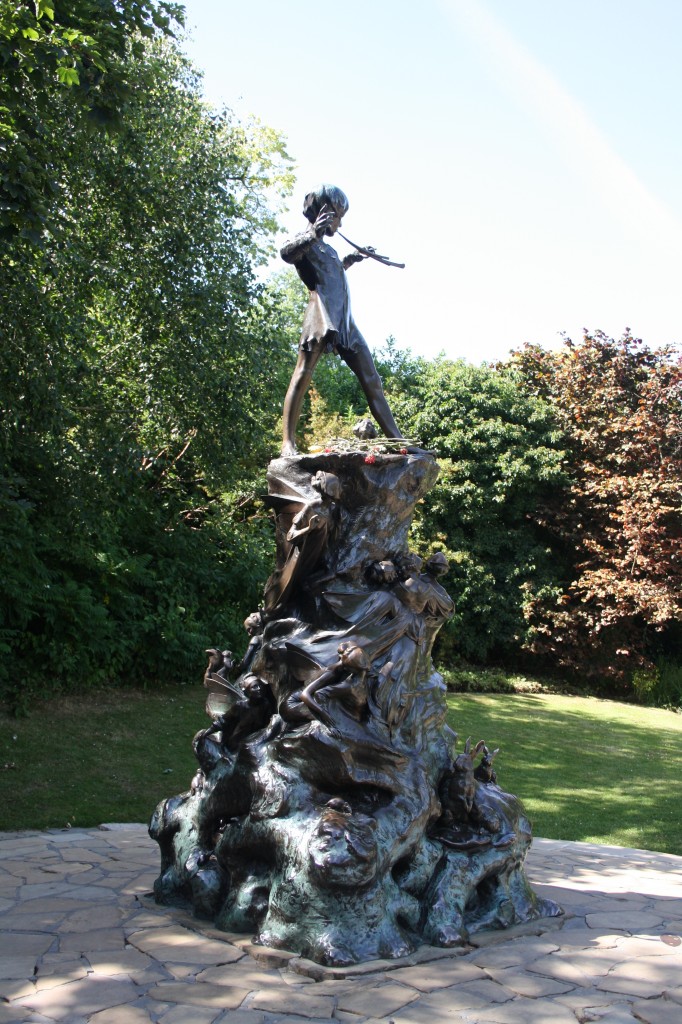 In fact, I had my Ah-Ha moment Tuesday evening at the Straz Center when I attended the opening night performance of Finding Neverland with my mother and two daughters. The very first scene "Neverland" opens with all of the beloved characters of Peter Pan flittering about the stage to reflect the characters billowing about in Barrie's mind. As he chases the Peter Pan players off explaining they entered too soon, the backdrop of Kensington Gardens falls into place with "Welcome to London".
"Ohhhhhh!" I exclaimed quietly to myself. "Oh now I get it." And I proceeded to lean over to my youngest daughter to let her in on my recent realization. "THAT'S why there is a massive pirate ship in Kensington Gardens!"
"And the Peter Pan statue!" Emmalynn shared the light bulb moment with me. "Kensington Gardens was literally the seed that grew the idea for Peter Pan."
As the performance continued and the story of Finding Neverland unfolded, I felt such a deep connection to it all. Watching Barrie play with the Davies boys, I remembered fondly playing in Kensington Gardens with my children banging on over-sized instruments and camping out in teepees.
From the start especially after being welcomed home to London, I felt such an affection for the musical and its plot, but the characters were far more charming and lovable than I expected. The childlike wonder of J.M. Barrie and his adoration for Sylvia Llewellyn Davies and her children simply warmed my heart.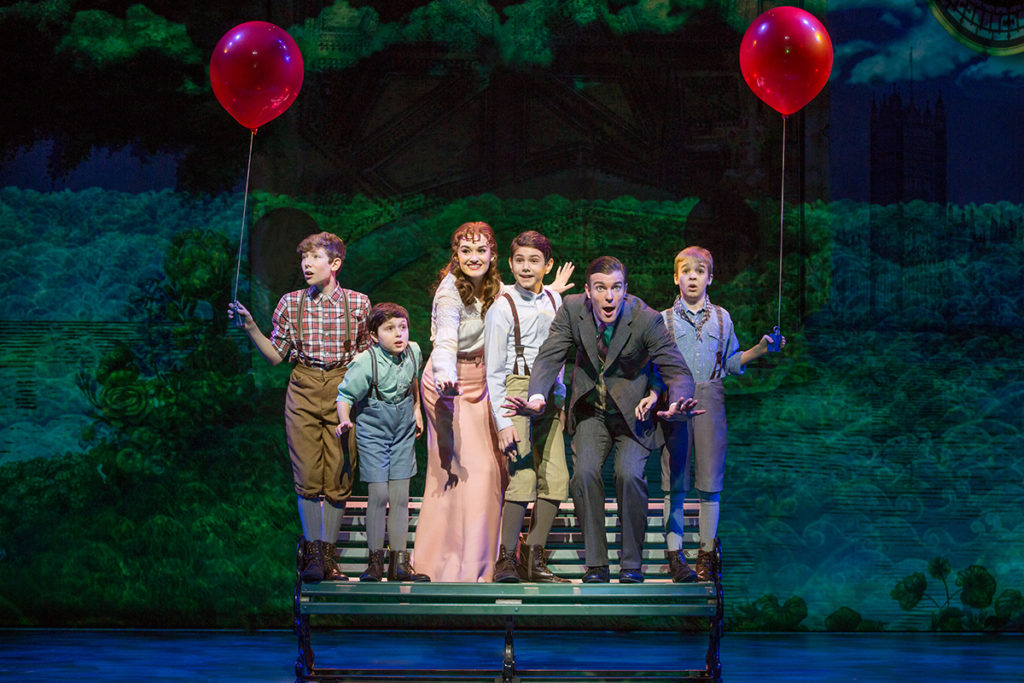 But Finding Neverland is so much more than how Peter Pan came to be. It reminds us to take a moment to enjoy life and not take ourselves so seriously. Take chances. Work hard, but play even harder.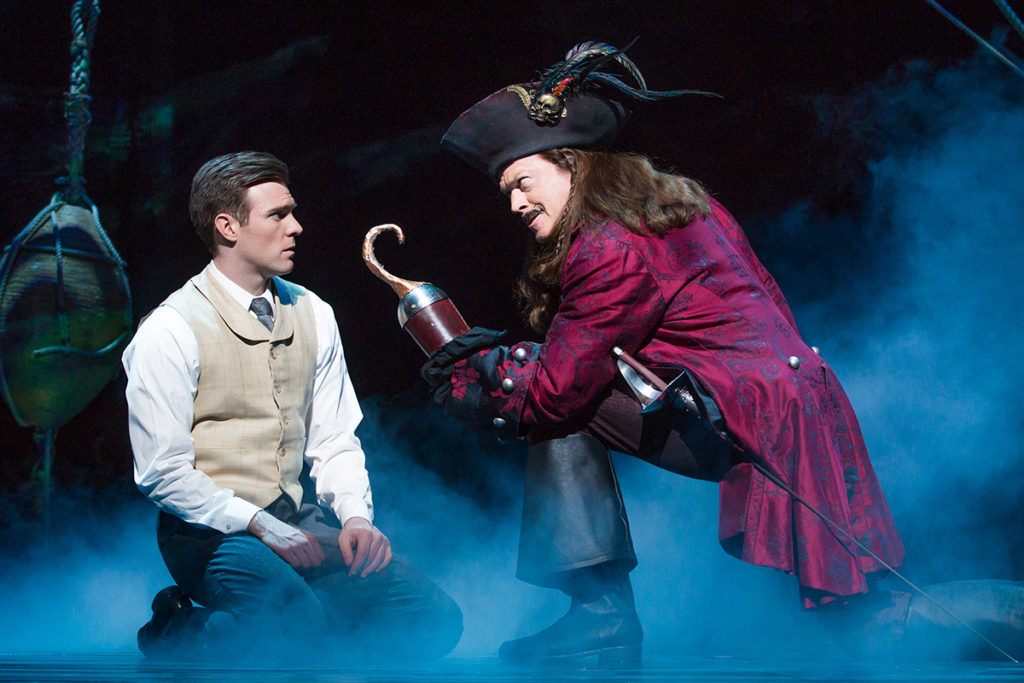 That theme even came into play with the incredible set design. The staggered set would change and alter like dominoes flawlessly falling into place for each scene. An LCD screen backdrop projected and illustrated all the elements of J.M. Barrie's imagination with beauty and grace.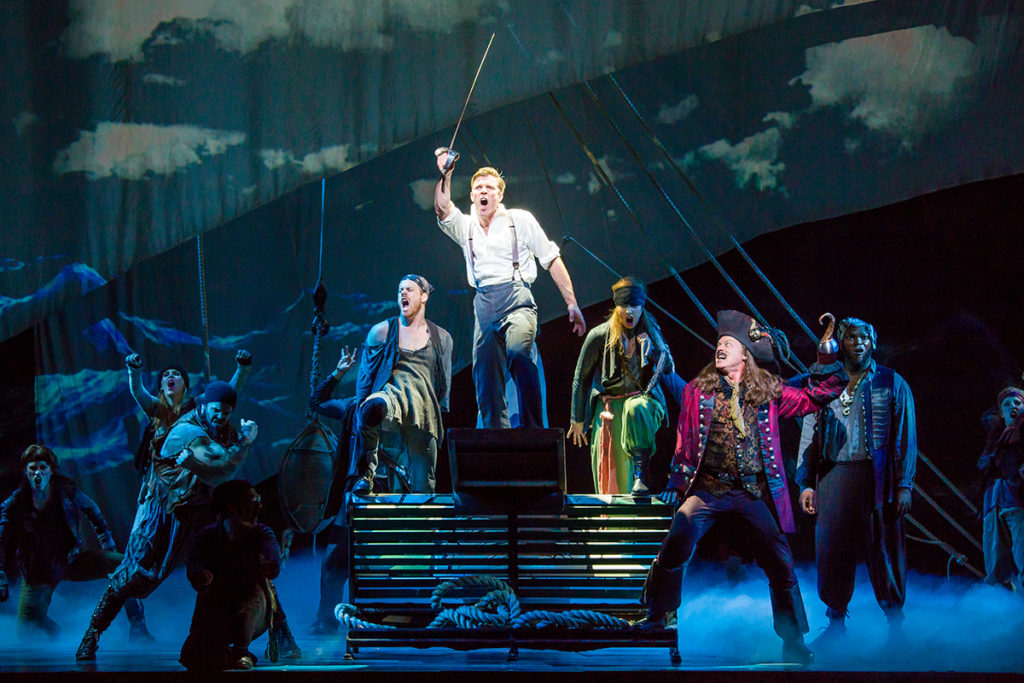 As for the cast, each one shined brighter than the next. The range of vocals and talents was simply breathtaking. The ballads of J. M. Barrie (Billy Harrigan Tighe) gave me goose bumps. The stunning vocals of Sylvia Llewellyn Davies (Christine Dwyer) powerfully delivered all the love, pain and fear from a mother who has lost so much and still so much more to lose.
With a washboard, a ukulele and some drumsticks, the young boys who played The Llewellyn Davies Children stole the spotlight in "We're All Made of Stars". However, there are so many moments in Finding Neverland that delighted the audience.
Finding Neverland is better than I could have ever imagined. It is simply a must-see to believe it. (After all, the fairies are counting on you to believe.) Take the "second star on the right and straight on 'til morning" before Finding Neverland sails away this Sunday.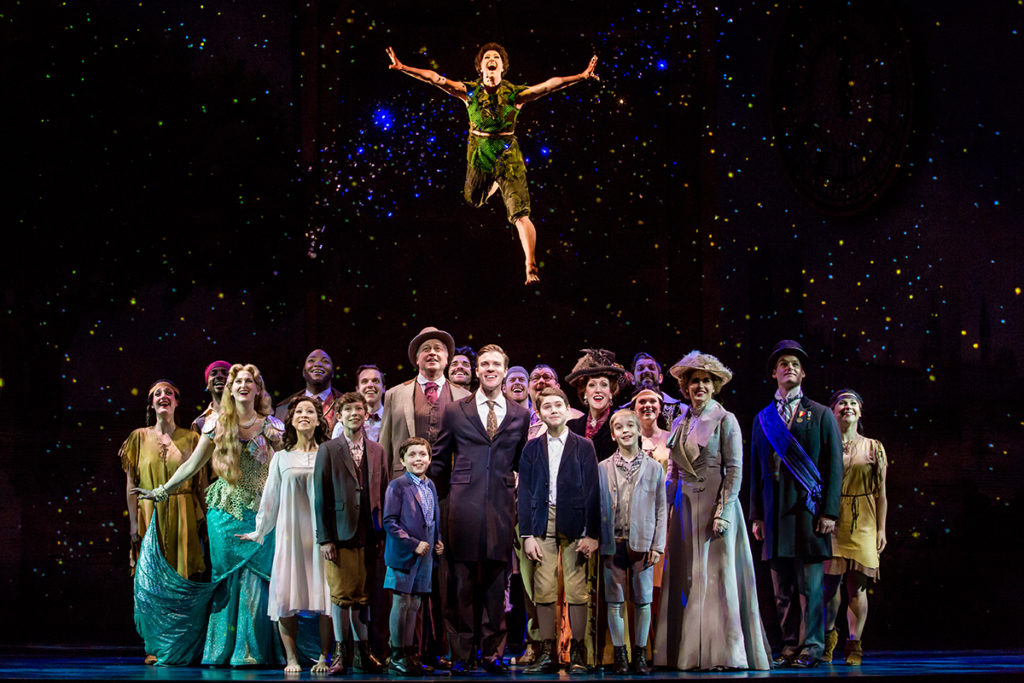 Finding Neverland is playing at the Straz now until Sunday, June 4.
Disclosure: I received tickets to Finding Neverland as opportunity through the Tampa Bay Bloggers and the Straz Center for the purpose of this review. The opinions shared are my own.