As of late, I'm having a really hard time feeling my runs, especially since it doesn't even feel like fall here in Florida. Ugh. It is still so miserably hot. It's hard to get into my half marathon training and the spirit of the season with 90 degree temperatures blazing down on me.
That's why a new playlist for October helps lifts my spirits and motivate me to move, even when I don't feel like moving. Besides, thanks to Halloween, October is the perfect time to Get Your Freak On while you're getting your sweat on.
For this month's playlist, I wanted to create a fun Halloween theme without being to Halloweenie, if that makes sense. There's no Monster Mash, Thriller or Ghostbusters, but rather some scary, good tunes.  I fink like it a lot.
Surely, these freaky tunes will light a fire under you butt and get you moving.
Hey, but I'm not trying to threaten you with a good time if you have a love-hate relationship with running like I do.
Either you run or HEADS WILL ROLL.  Ok, so maybe now I am threatening you just a tad.
I get it. My bossy persona tends to be a bit TOXIC.
But if you are anything like me, you may murder someone if you don't get your run or workout in. MISS MURDER feels your pain.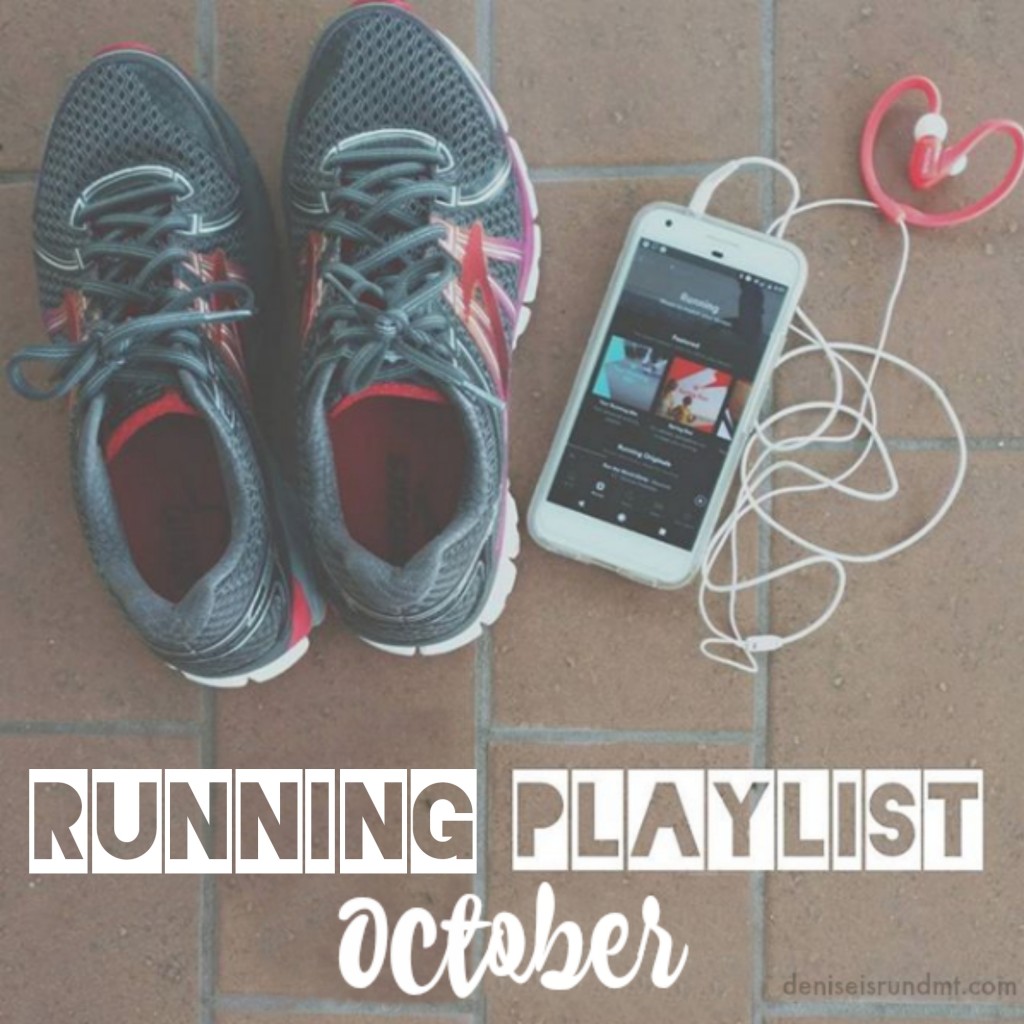 I think you get the gist of my October Running Playlist. It's all a play on words and I think I slayed it this month. While I only shared a handful of my favorites, there are TWENTY spine-tingling tunes on my playlist
Here's the full list:
Get Your Freak On – Missy Elliot
Heads Will Roll – Yeah Yeah Yeahs
Fireball – Pitbull
Ghost – Ella Henderson
The Monster – Eminem Featuring Rhianna
Toxic – Britney Spears
I'm In Love With a Monster – Fifth Harmony
She Wolf – Shakira
Don't Threaten Me With a Good Time – Panic! At The Disco
Candyman – Christina Aguilera
Hungry Like The Work – Duran Duran
Calling All The Monsters – China Anne McClain
My Songs Know What You Did in the Dark – Fall Out Boy
Let's Kill Tonight – Panic! At The Disco
Miss Murder – DECEMBERUNDERGROUND
Basketcase – Green Day
I Fink U Freeky – Die Antwoord
Immortals – Fall Out Boy
Beast – Southpaw Remix Rob Bailey & The Hustle Standard with Busta Rhymes
Bodies – Drowning Pool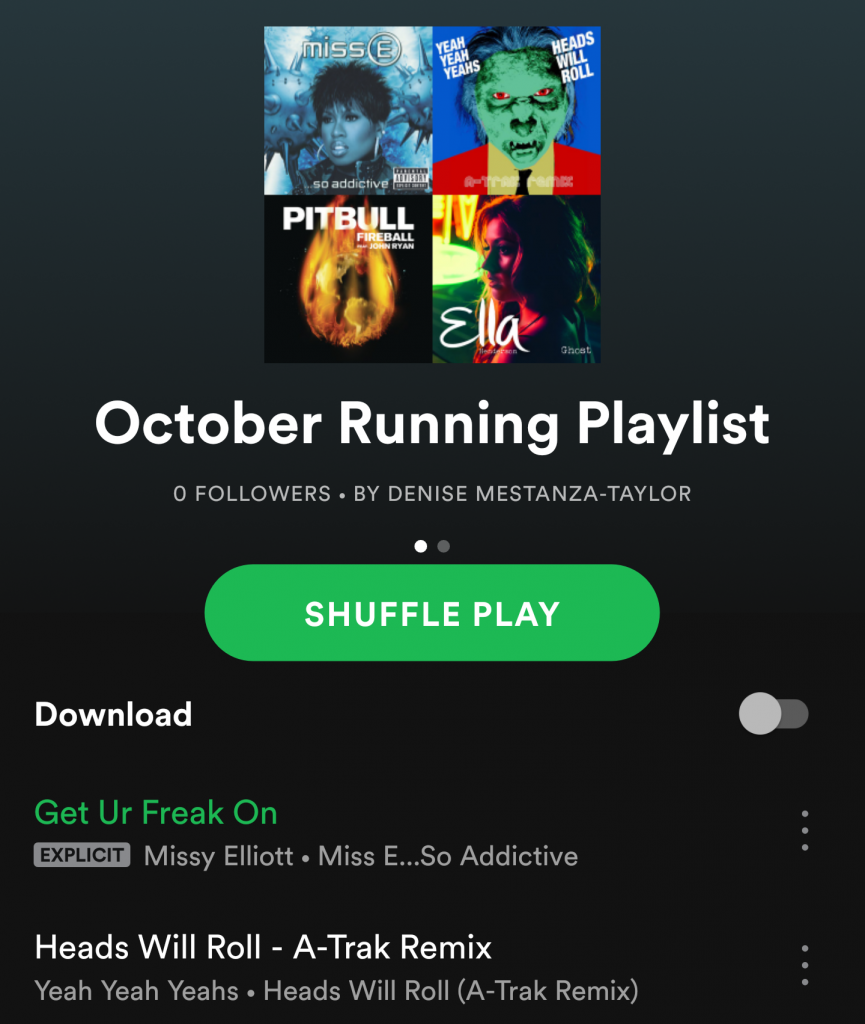 What spine-tingling tunes are on your October Running playlist?