A few months ago, I had the opportunity to attend a yoga retreat at the Naples/Marco Island KOA Campground hosted by my friend, Lorraine Ladish of VivaFifty. While the yoga retreat provided an opportunity for me to unwind and slow down, the Naples/Marco Island KOA campground provide the perfect destination for this retreat.
Despite being an avid camper, I had never ventured through a KOA campground prior to our yoga retreat and I was excited to learn more about these properties. Whenever I have reserved a tent site for our camping trips, I would often find KOA campground properties listed along with the state park options, however, my lack of knowledge of these properties assumed the KOA campgrounds were only for RVs.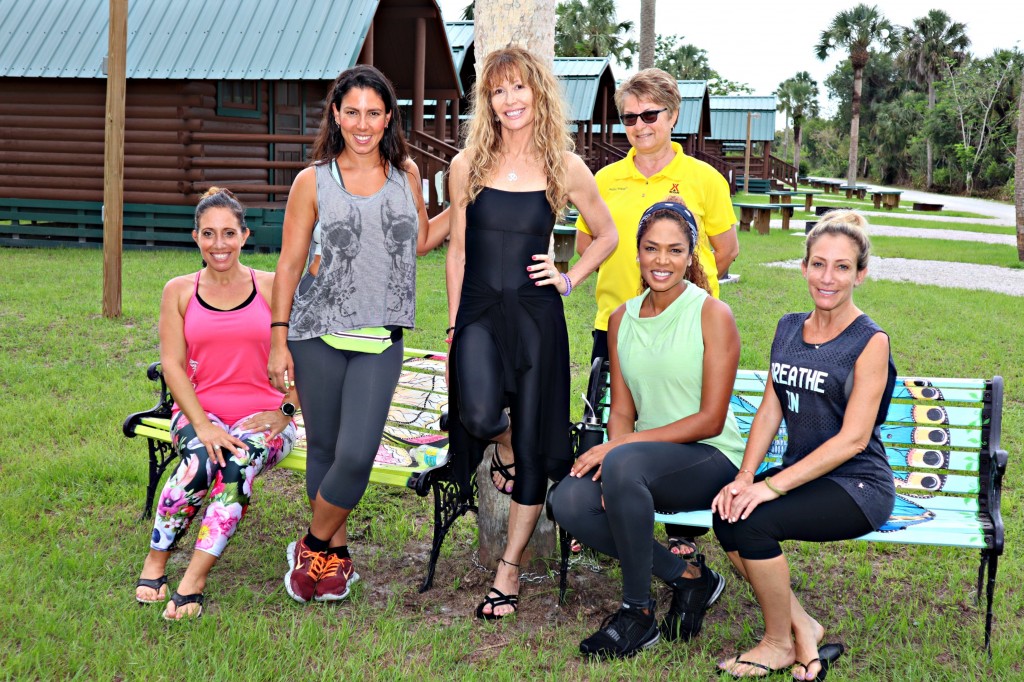 KOA Campgrounds: A Glamping Getaway
More Than RV Campsites
While you can roll into a KOA campground in your RV, there are other camping options on site. You can pop a tent or rent one of the many cabins available.
If you're not a camper, KOA cabins are the perfect way to ease into camping. KOA cabins offer all the fun camping without worry such as packing and hauling all the camping gear. Plus, here in Florida, our cooler months are the optimal months for tent camping, but KOA Deluxe Cabins make camping a year round affair.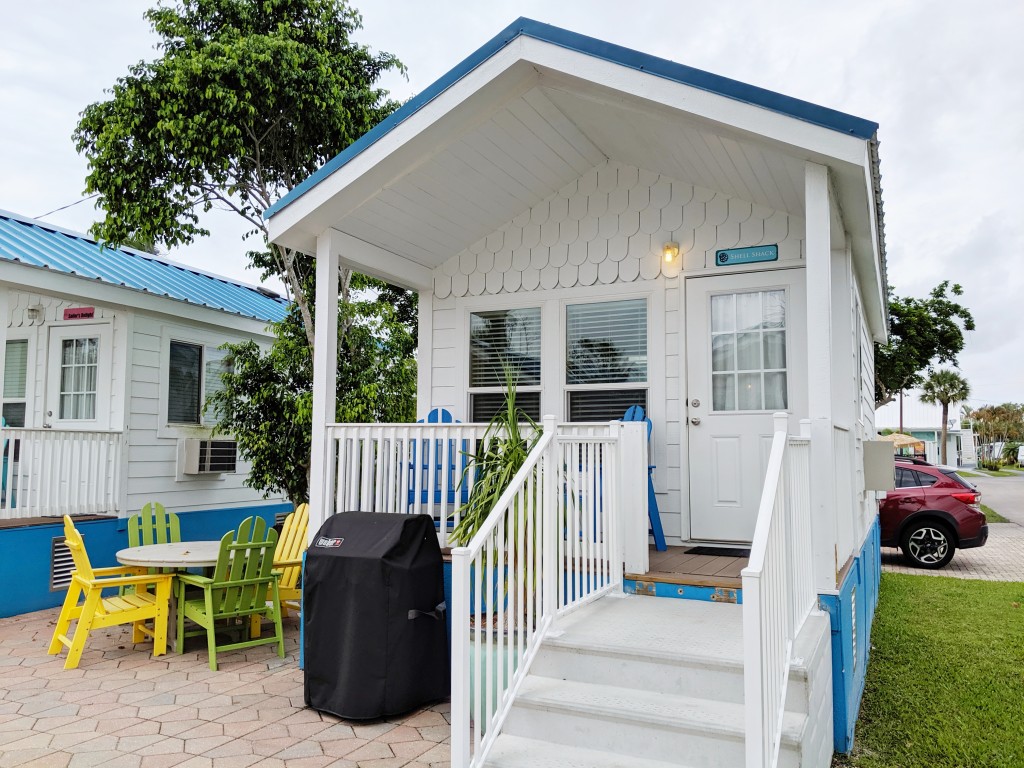 What's Your Cabin Style: Glamping or Camping?
If you're the glamping type, the KOA Deluxe Cabins sleep up to four or six people and provide all the comforts of home (particularly A/C and a bathroom), as well as towels, linens and dishware.
If you are longing for a more rustic experience, KOA Camping Cabins are available. Like their name implies, "Camping Cabins" do not include a bathroom, however, A/C afford you with more comfort during your stay.
Three Types of KOA Campgrounds
With over 517 KOA locations across North America, you are very likely to find a campground that meets your specific travel needs. Narrowing the hundreds of KOA campgrounds into three categories to help guide your selection and destination. No tent or RV required!
KOA Journey are located off the highway and offer the perfect spot for rest and relaxation for the weary RV traveler after a long day of driving.
KOA Holiday says it all in its name: HOLIDAY. This KOA campground offers a perfect place to unwind with nature. Deluxe cabins provide ample space for the whole family, a private patio and fire pit for a delightful extended stay.
KOA Resort offer "carefree vacation in the great outdoors". In addition to the adorable Deluxe Cabins and recreational amenities, KOA Resorts provide staff-led activities as well as dining options so you never need to leave the campground.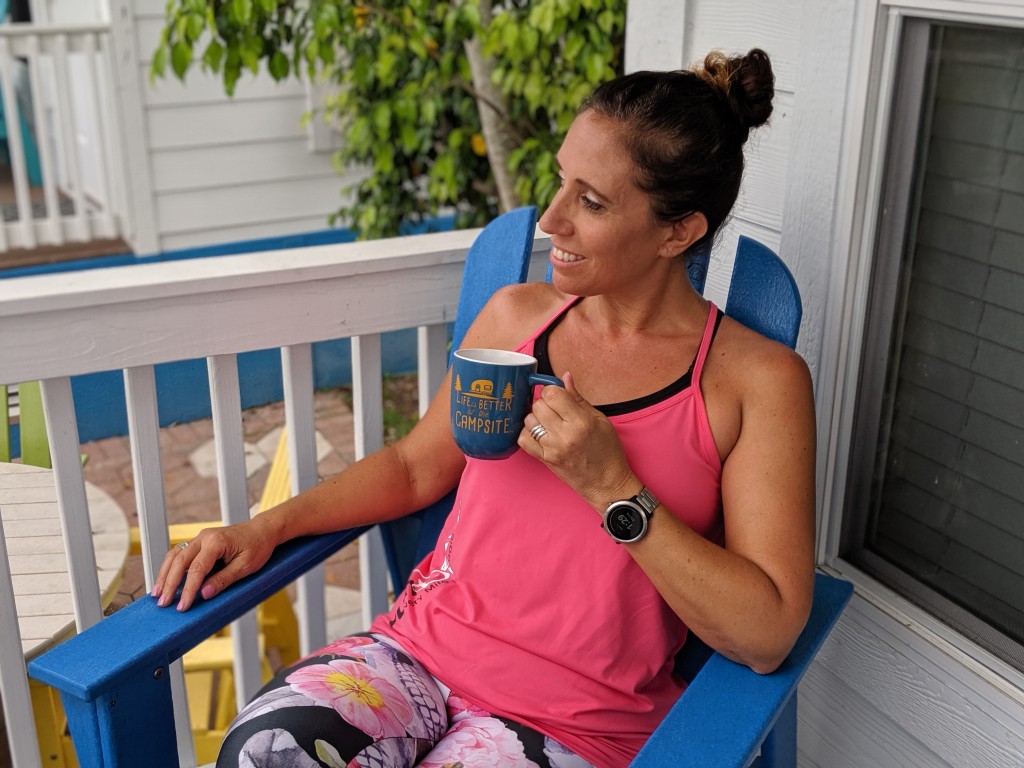 Stay and Play
In addition RV sites, camping sites and comfy cabins, KOA campgrounds also offer loads of recreation. Playgrounds, pools, bocce ball courts and cornhole are just a few ways to play at KOA. Pet playgrounds make KOA campgrounds fun for fur babies too.
For the ultimate outdoor experience, KOA campgrounds offer hiking trails, fishing holes and boat slips for water activities including kayaking. Many properties also provide nostalgic recreational activities such as campfire s'mores around a large community fire pit. (Check event calendar for a specific KOA Campground for details.) 
My KOA Campground visit opened my eyes to all the KOA camping possibilities and stress-free ways to stay at KOA. Before planning our family getaways, I will explore the KOA directory and the 2018 Award-Winning KOA Campgrounds List to turn any weekend away into a glamping trip. All the fun of camping without all the stress or mess!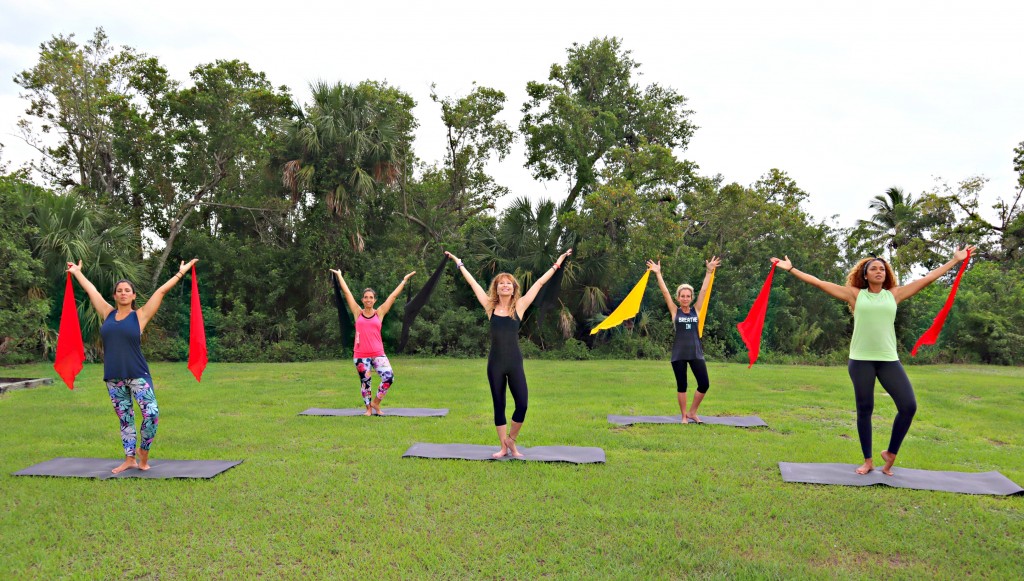 Have you ever stayed at a KOA Campground? What do you enjoy about a KOA getaway?