Disclaimer: I received tickets to Disney's Aladdin through the Tampa Bay Bloggers and the Straz Center for the purpose of this review. The opinions shared are my own.
For most Disney fans, you are already familiar with the plot and songs of Aladdin. You've probably seen the live action film as well. For me, the film didn't deliver and definitely did not live up to the hype.
However, Disney's Aladdin the musical is a whole new world.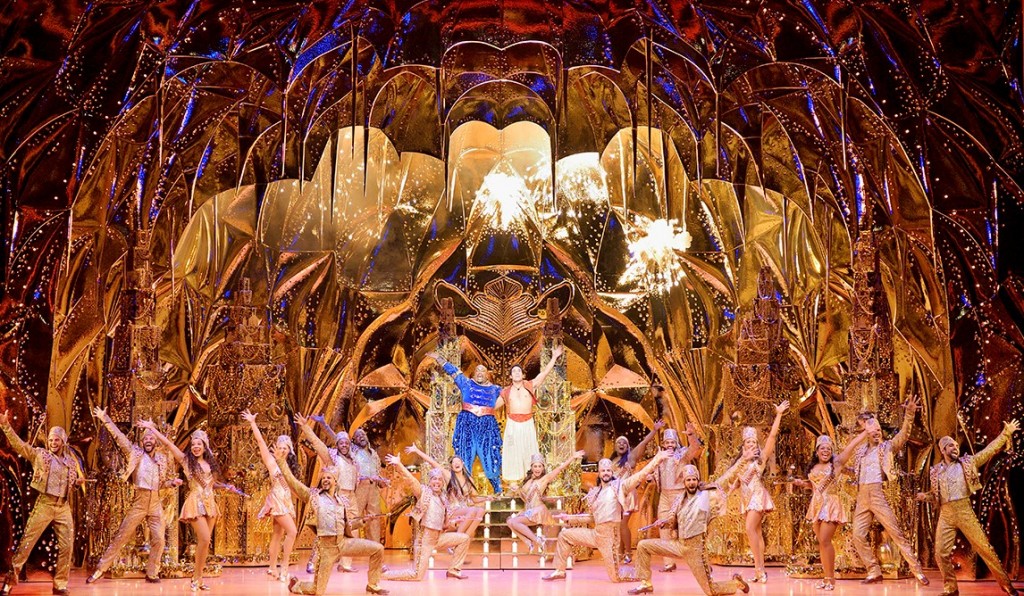 Like the animated film, the show opens with Arabian Nights, however, this is where we meet Genie and he tells Aladdin's tale. So, there are some surprises and unexpected twists to the beloved animated classic movie.
In fact, there are a new few songs and characters.
Sadly, Abu has been replaced by Aladdin's three partners in crime: Babkak, Omar and Kassim. Although watch for a nod to Abu during the show. Princess Jasmine has three chambermaids because three male friends need three female counterparts and dance partners during musical numbers.
Iago, Jafar's diabolical sidekick, is a person, not a parrot, however, he does parrot Jafar to his dismay.
What I love is how well developed the characters are. When watching a cartoon, animators convey emotions through their art. Bringing this cartoon to life on stage demonstrates that same artistic talent through larger than life expressions and cabaret like performances.
But honestly, Genie (Korie Lee Blossey) steals the show from the get-go, as he should. And for me, that is the real component that makes Disney's Aladdin everything. He's no Robin Williams (Can anyone really be Robin Williams?) but the genie definitely brings the magic with a diva flare.
The set design delivers the magic you would hope for when watching this Arabian fairy tale come to life. Mechanical platforms, elevated sets, spectacular visual effects on an LCD screen, captivating magic tricks and of course, a flying carpet all help make the leap from animated film to stage beautifully.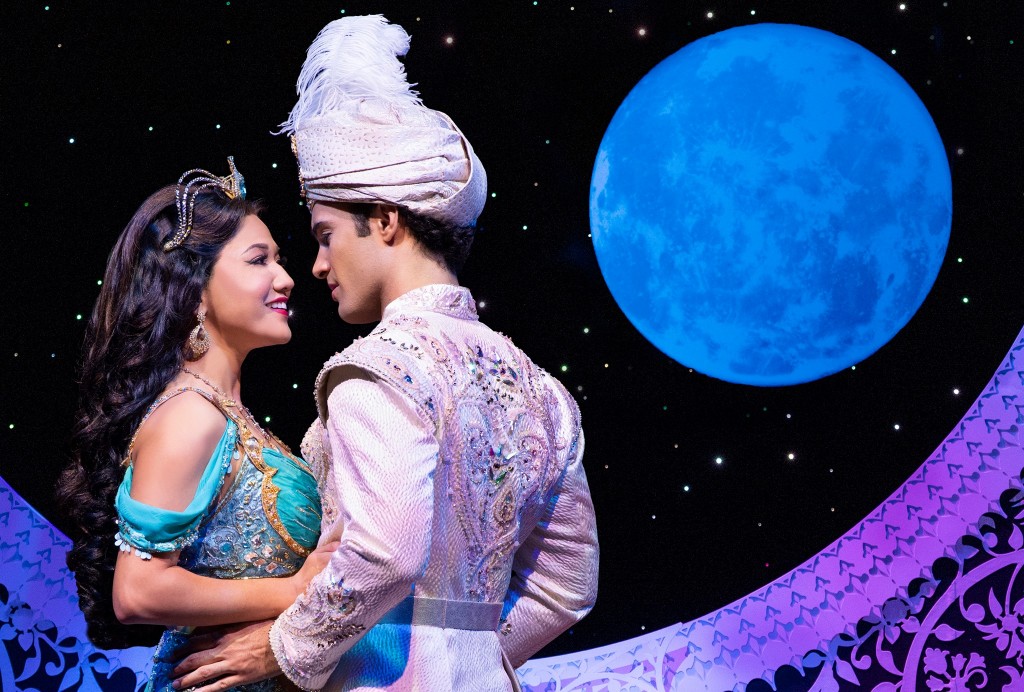 If you're a fellow lover of sets, Disney's Aladdin is the perfect musical for you. The bright colors, dancing lights, miraculous setting changes and intricate background designs encapsulate the original film remarkably in a way live action cannot despite its CGI, technicolor and editing. Words fail to describe the picturesque look and framing of each jump from scene to scene. The stunning, colorful and all-around fantastic set-ups are sure to keep you interested and audience members of all ages are in for a magical Arabian night.
Disney's Aladdin was  an unexpected must-see musical for me.
Experience a whole new Disney's Aladdin now playing at the Straz Center until Sunday, January 5.