Formerly National Running Day, "Global Running Day is a worldwide celebration of running that encourages everyone to get moving."
This year, the organizers of Global Running Day understand the significance and importance of this day in the scary, uncertain and turmoutlous world we are living in right now.
From the Global Running Day site, "This day plays an important role, reminding us of the positives that running can offer and the power of unification. It's mission seems more important than ever right now, as people everywhere attempt to stay active and healthy. During these challenging times, many people are turning to running as a solution to help release anxiety, gain perspective, cope with cabin fever, and keep up wellbeing."
Where do we even start?
Seven Ways to Celebrate Running Day (Social Distancing Edition)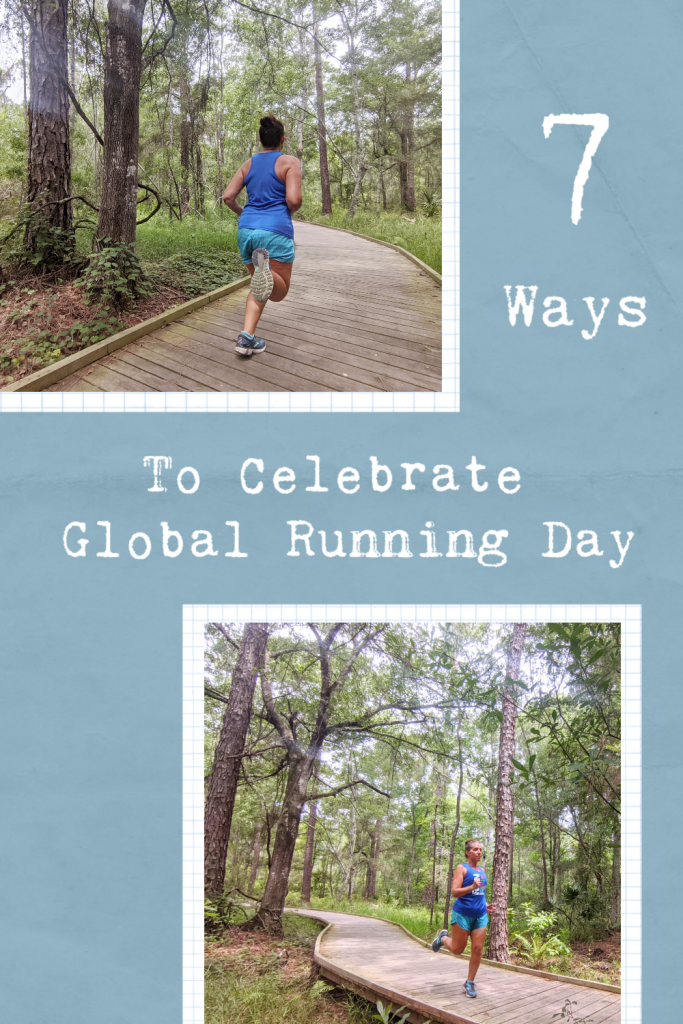 Take the Global Running Day Pledge
Before you even pound the pavement, take the Global Running Day Pledge and join Team Run DMT. You can also commit by RSVPing on the Run DMT Facebook Event page here.
This year, Global Running Day is asking everyone to join the "Run 1, Tag 1 social media challenge, which calls on people across the world to celebrate Global Running Day by running 1 mile for someone that inspires them and tagging a friend to do the same.
In a worldwide game of virtual tag, share a #sweatyselfie on your social media channels and add the hashtags #Run1Tag1 and #GlobalRunningDay to celebrate and run across the globe together.
Run a Virtual Global Day Race
From a free 5K to a marathon of prizes and swag, there are so many fun virtual races to celebrate Global Running Day while social distancing. See the list below. Some races end today but others end later this week or month.
Get Fitted For New Running Shoes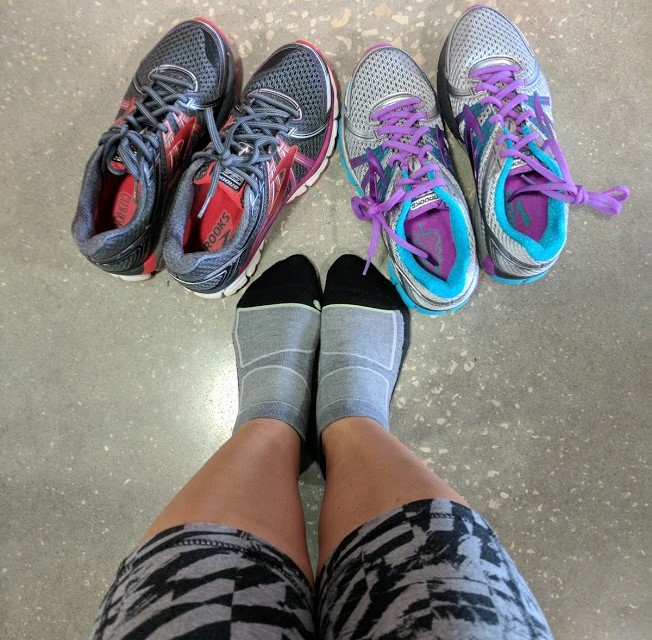 If you're new to running, it's imperative to get fitted. If you are running in old shoes or shoes that are completely wrong for your gait, you can really do some damage to yourself.
Even if you have been running for some, it's still a good idea to have your gait observed, especially for any runner returning to running after an injury. For women, pregnancy can impact our gait as well.
Before visiting your favorite running store, check their Covid-19 policy (Are masks required? Are they limiting shoppers inside?) and check store hours. Some retailers have not reopened in the reopening of America.
Buy a Running Gift Card
As small business owners, many local running stores and race organizers are really struggling right now. Shutting down the economy, hit brick-and mortar retailers hard and with many races being cancelled, race organizers are sweating to recover.
If you love the sport of running, you need to share that love with race organizers and your favorite local running store. Purchase a gift card from a local running store or a gift card from a local race organizer to use towards one of their future races. Also, if you are still remaining safe at home, purchasing a gift card online will help you avoid visiting a store.
Donate to a Running Charity
There are dozens of running organizations that help support the community they serve to foster confidence and a love of running in young children, such as Girls On The Run.
Other organizations aim to inspire underrepresented groups in the running community, such a Black Girls Run
There are also organizations that sponsor athletes to run in a person's honor to build awareness, such as I Run 4.
Find a running charitable organization that speaks to your heart and make a monetary donation to support their cause.
Donate to Medals 4 Mettle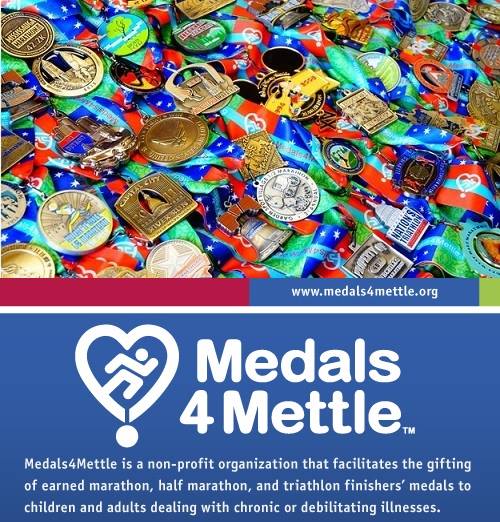 If you are an avid racer, you probably have a wall adorned with tons of bling. Take a few half marathon, marathon and triathlon medals from your collection and send your bling to Medals 4 Mettle who will regift your medals to children and adults battling cancer, chronic illness, trauma and other life challenges. Medals 4 Mettle also accepts children's race medals to be gifted to other children.
Register for a 2021 Race
There is still so much uncertainty about what races will still be held later this year, however, everyone is looking ahead to 2021, where we anticipate many of our favorite races to return.
With the future in mind, follow your favorite race pages on social media and watch for race discounts on Global Running Day. Use that discount to register for a race in 2021.
If you aren't ready to plan that far ahead, watch for discount codes for virtual races happening this year.
Will you run on Global Running Day?
What other ways will you celebrate Global Running Day?