I was cordially invited to attend The Prom through a partnership with the Straz Center and Tampa Bay Bloggers in exchange for this review. All opinions are my own.
Most people talk fondly of their high school prom. I am not one of those people.
I graduated from a very conservative Christian K-12 school in 1989. To clarify, this school was a Pentecostal talking-in-tongues-and-laying-hands-on-you kind of Christian K – 12 school.
Rather than a prom, the school organized a senior banquet. Being an extreme, bordering cultish Christian school, music and dancing were not part of the celebratory evening, because everyone knows that music and dancing are a one-way ticket to hell. If you were a questioning LGBT+ teen that did not adhere to gender norms…well you could expect an intensive hands-on prayer group to save your soul, if you didn't comply to "Christian values" or risk expulsion in addition to the hellfire.
When it came time for my own kids to attend a prom, I longed to live vicariously through their prom experience. 
My oldest's "Under the Sea" themed senior prom was set for May 2020. They even had a green pantsuit sorted intending to cosplay as a lesbian Ariel. However, we all know this fairy tale story did not end happily ever after for the Class of 2020. In a cruel irony, my our their prom dreams and hopes of dancing with their girlfriend under a disco ball never materialized. Sadly that year, they missed out of a lot of the high school experiences due to Covid and life standing still for safety reasons.
Two years later, my our prom plans and dreams are in full swing again for my middle daughter (an 11th grade homeschooler) as we navigate cautiously and safely in Covid world. In fact, a few other homeschool parents and I are organizing the Tampa Bay Homeschool Inclusive Prom (TBHIP) to ensure a prom happens for our kids.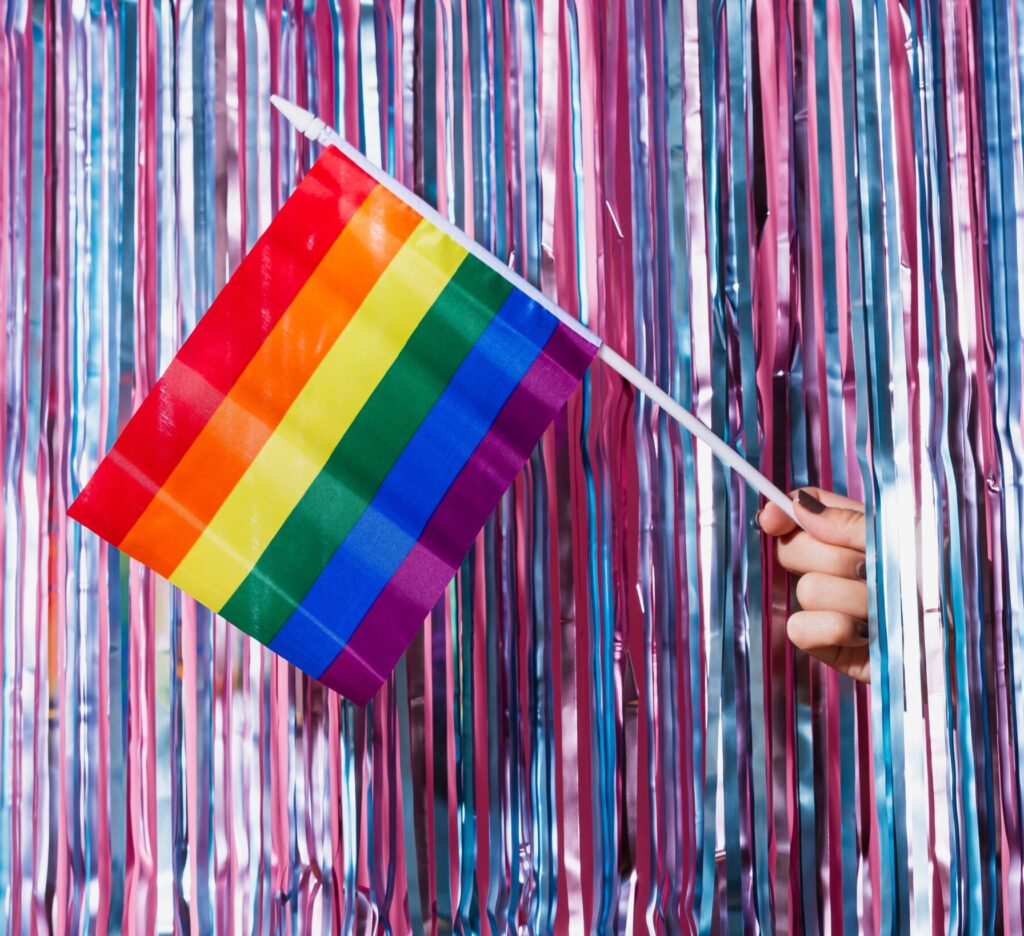 Previously in the homeschool community, the organized homeschool proms have enforced some very outdated rules in order to attend the homeschool proms, including attire adhering to gender norms. You may recall the young high school student who wore a pantsuit *gasp* and was not permitted to attend her homeschool prom. As you can imagine, these proms are definitely not welcoming to LGBTQ+ homeschooled students.
Much like Dee Dee and Barry in The Prom our TBHIP event will be slightly different than your typical prom. TBHIP intends to host a semi-formal welcoming, affirming high school prom that offers a safe space for every teen to be their authentic self. Not to mention, we have the support of some amazing sponsors to help pull this event off while keeping the ticket price affordable for homeschool families, including Metro Inclusive Health and Rose Dynasty Foundation.
So, while the plot of The Prom might seem far-fetched in today's world, a lot of truth becomes center stage in that theater spotlight.
If you watched The Prom on Netflix, then you may be familiar with the story. A young lesbian high schooler, Emma (Kaden Kearney) wants to take her in-the-closet girlfriend, Alyssa Green (Kalyn West), to the prom, but the PTA president and Alyssa's mom (Ashanti J'Aria), cancels the prom due to the notion that only male-female couples should attend.
In an attempt to change their image, theater stars Dee Dee Allen ( Courtney Balan) and Barry Glickman (Patrick Wetzel) decide they will help Emma and organize a prom for the students with the assistance of the their friends, Angie Dickinson (Emily Borromeo), Trent Oliver (Bud Weber), Broadway publicist – Sheldon Saperstein (Shavey Brown) and the high school principal, Mr. Hawkins (Sinclair Mitchell).
I "Fossed" and shimmied into Tuesday night's opening performance already a fan of The Prom, but watching the theater production was better than I could have hoped. Much like the film, The Prom is hilarious, campy and everything musical theater fans love about musicals with so many fantastic dance numbers; my heart leapt into an axel turn.
Watching "We Look to You" performed live before me brought back all the feels from lockdown when I watched The Prom on Netflix.
We look to you

In good times and bad

The worlds you create

Make the real ones seem less sad

The curtain goes up

And every now and then it feels as if we're coming home again

Yes, coming home again
That is exactly how I feel about the theater. I am coming home again every time.
There are so many heart-wrenching moments sprinkled with a little "Zazz" to lighten the mood while teaching an important lesson of acceptance.
Much like the Netflix Flim, "Love Thy Neighbor" schools everyone on the hypocrisy of "Christian" anti-LGBT sentiment, however, the lessons are preached outside a convenient store rather than a mall with an churchlike omnipresent feel. "The Acceptance Song" was omitted from the film, but you will thoroughly enjoy the ridiculousness as well as the authenticity of Barry Glickman played by Patrick Wetzel, a gay man who did not attend his prom.
Simple, slightly understated set designs and backdrops work beautifully for the production and allow an incredibly talented ensemble to tell the story. While characters Dee Dee and Barry attempt to steal the spotlight, Emma definitely owns the stage. Kaden Kearney's vocals demonstrate an incredible range needed to craft a shy, introverted teen that transforms into a beautifully bold person who demands to be acknowledged and accepted for who she is, just a girl who wants to dance with her girlfriend at the prom.
Everyone who wants to attend The Prom, should go. "Tonight belongs to you!" The Prom is a must-see and definitely my favorite Broadway show of the season so far.
You are all cordially invited to attend The Prom now until Sunday, February 20. Semi-formal attire highly encouraged!
Visit strazcenter.org to purchase your tickets.
KNOW BEFORE YOU GO:
To protect its patrons, employees and its performers, the Straz Center is following Covid protocols and has updated its policy. As of Tuesday night, all guests ages 2 and up are required to wear face masks indoors at all times.