The TPA 5K by hosted Tampa International Airport has been on my race bucket list for some time now. On Saturday, April 1, I finally was cleared for takeoff and by doing so, completed one of my 2023 goals – to run an in-person 5K race again.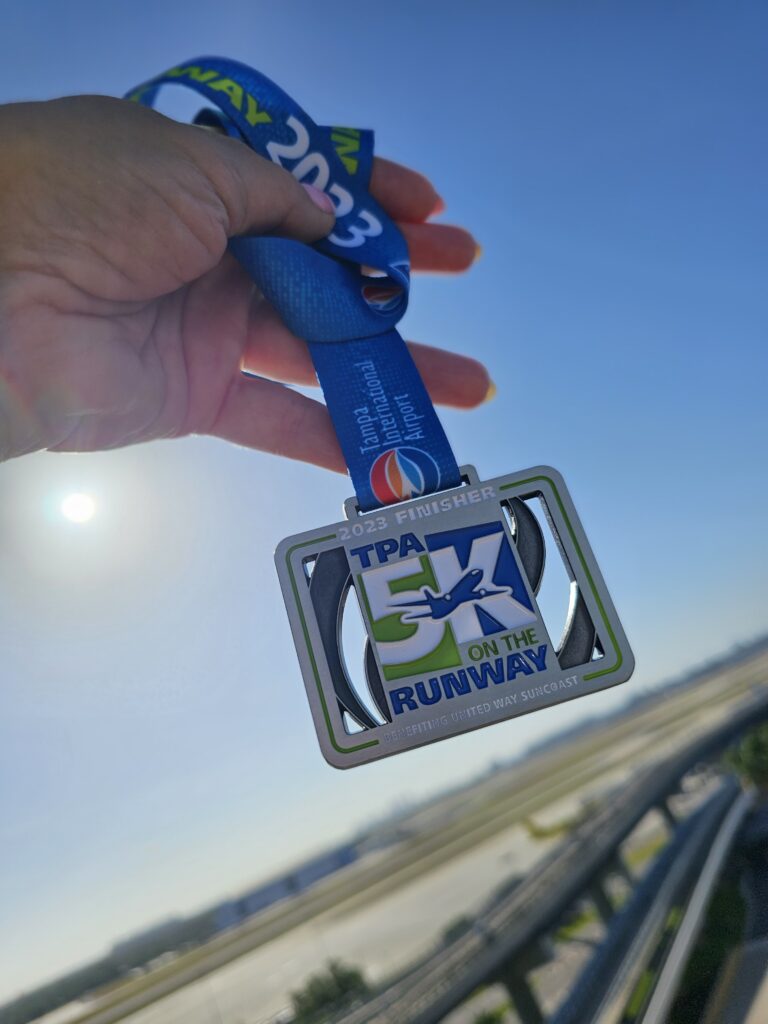 After not racing for years, this small local 5K paved the perfect path to motivate me into training for a race again. 
I stopped running back in October of 2021, not for any good reason. I just didn't want to run and my fitness goals changed (more lifting, less cardio). So, I definitely needed a race to motivate me to start running again.
What makes the TPA 5K so unique and fun is that it offers runners a once in a lifetime opportunity to run on the Tampa International Airport runway. Plus, registration numbers are limited, which makes this race feel more intimate.
Although a relatively small, local race, the TPA 5K felt like a big race logistically speaking. Signs along the road leading to the race guided this nervous runner to the destination like an aircraft marshaller directs planes on a runway. I knew exactly where to go and where to land, the HCC parking lot across the street from the race.
An enthusiastic DJ greeted and played everyone's favorite bops as the runners strolled into the race. Security guards were a new addition for me. Are security guards at races a usual site in this post-pandemic, terrorist-at-every-turn world?
I had about 20 minutes before the start and I beelined for the port-o-potties. Some pre-race jitters and habits never break, but the long queues at this small race surprised me. Why are there never enough toilets at a race? I had about two minutes to get to the start line after I finished.
On my way to the start, I bumped into my friend, Tara. It was such a wonderful surprise to see her.
A beautiful orange glow illuminated the start line as the sun began to rise and just after 8:00, we took off for our finish line destination. 
The flat, but curvy course looped around the runway. Airplanes taxied around us as we ran. It was wild!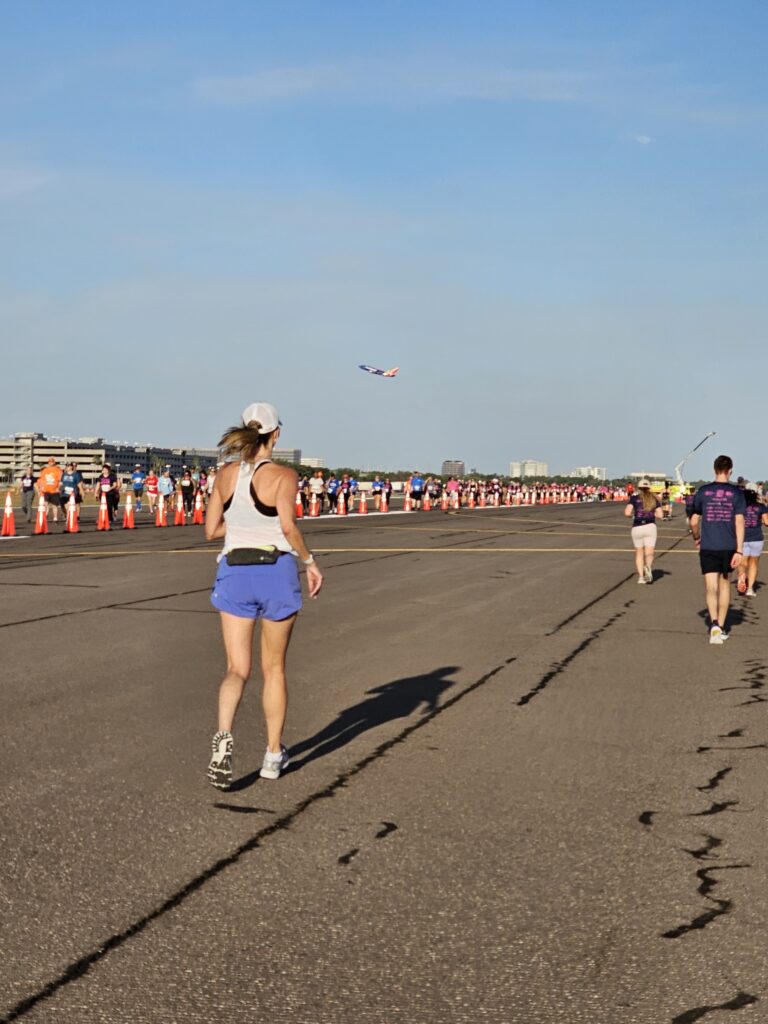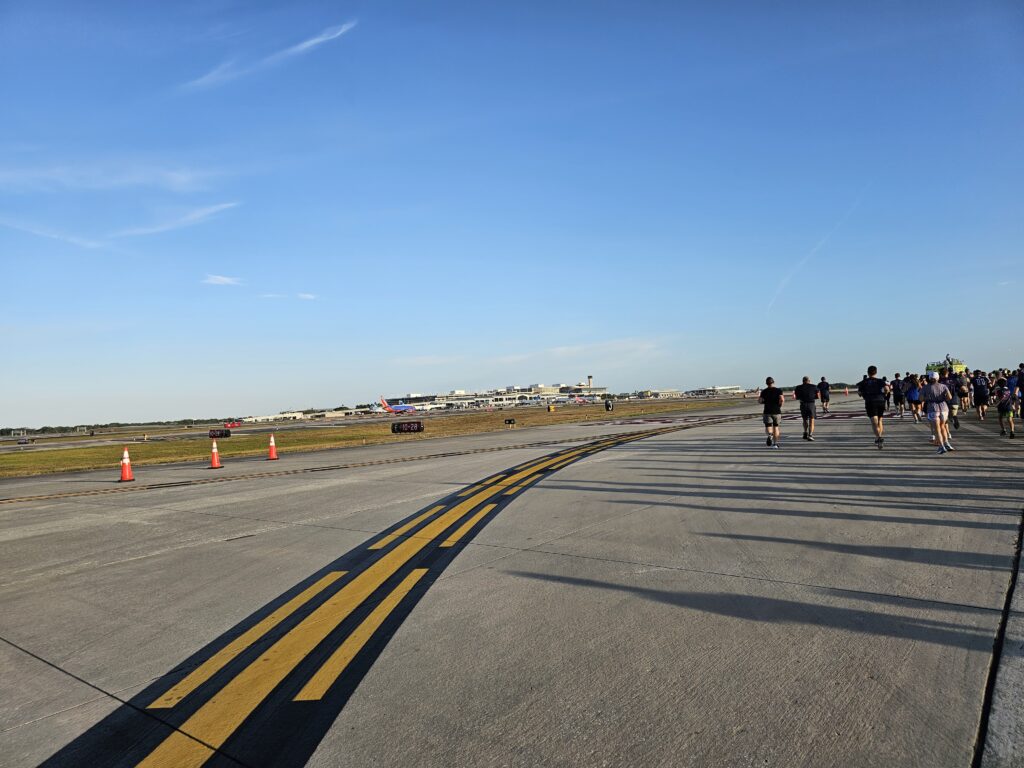 As for my performance, I would have liked to have finished in under 30 minutes, but to do that, I would have to take less photos and videos. Now, what fun is that?! I do it for the 'gram, baby!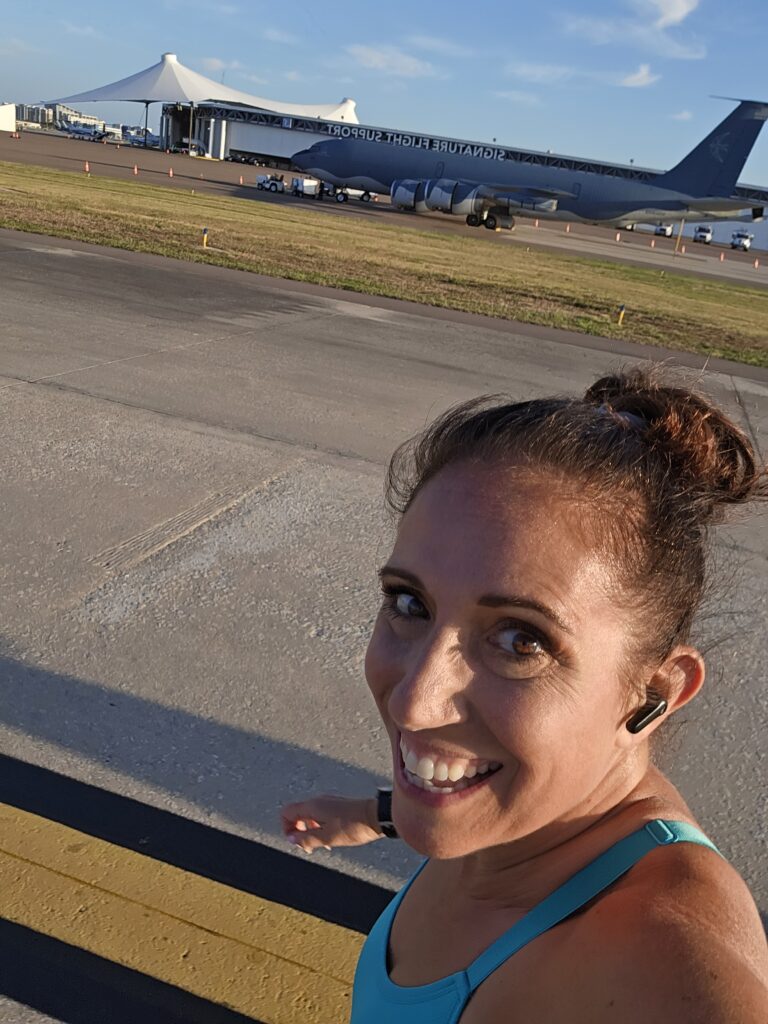 But in all seriousness, the fumes from the planes were really getting to me. My asthma started to bother me and I needed to take more walking breaks.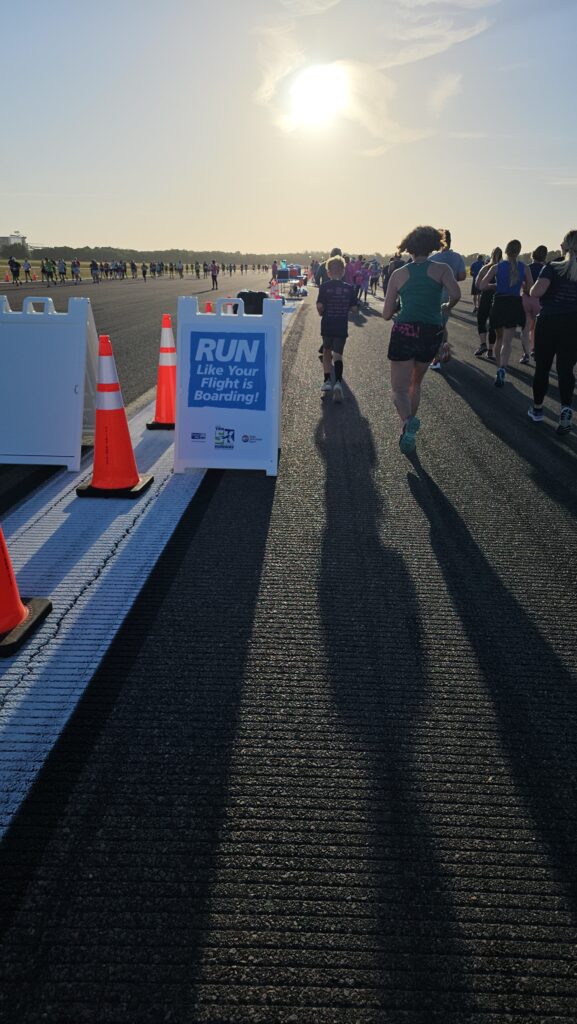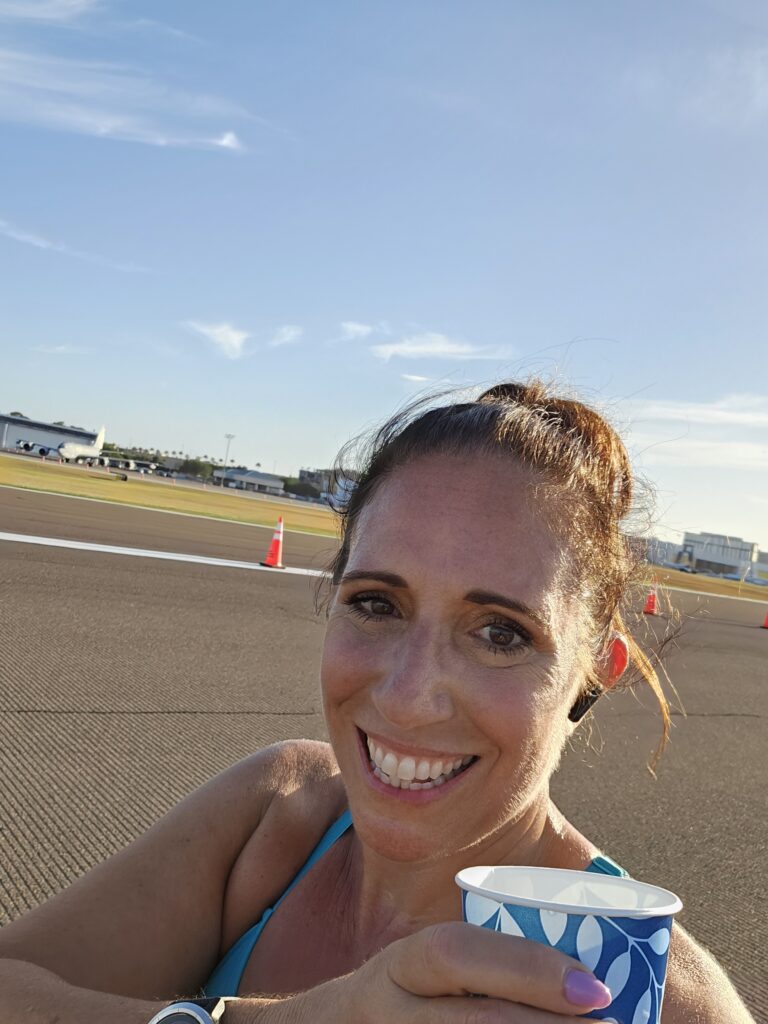 Shout out to the middle of the pack runners that take walking breaks at water stations! You are my people!
Gun Time: 35:47
Chip Time: 35:31
Chip Pace: 11:25
Overall Place: 712/1627
Age Group Rank: 31/106
The overall vibe felt like a party and it was super cool to watch the airplanes taxiing and taking off while we ran.
Watch my TPA 5K highlight reel on Instagram and TikTok.
Would I run it again? Maybe. I don't know. 
There are so many races on my bucket list and I'd like to try another new to me race.
What race is on your bucket list?