After a long summer break, Allana returned to school today.  My big first grader seemed to grow up overnight.  Excitedly, she gulped down her breakfast and dressed for the day in record speed leaving plenty of time to take pictures of her first day of school.  She proudly posed with all her new school gear, especially fond of her Scooby Doo and the Mystery Machine lunch box.
To familiarize her with the routine, Allana rode the bus this morning.  Emmalynn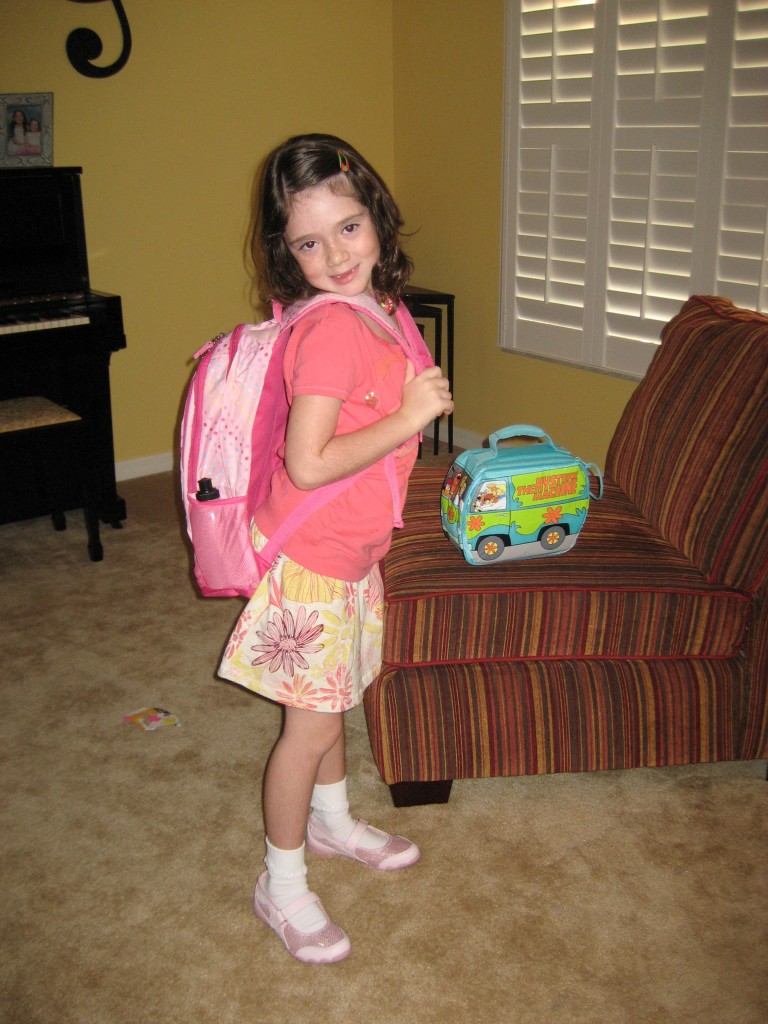 and I left a few minutes later to meet Allana at school and walk her to class, but to our disappointment, we were too late.  With all the back to school congestion, we were stuck in traffic and as a result, we missed our opportunity to escort Allana to her new classroom.  Although I was upset, Allana didn't seem the least bit concerned.  By the time we arrived at her classroom, she had already settled in nicely.  It seems I may have been more upset than she.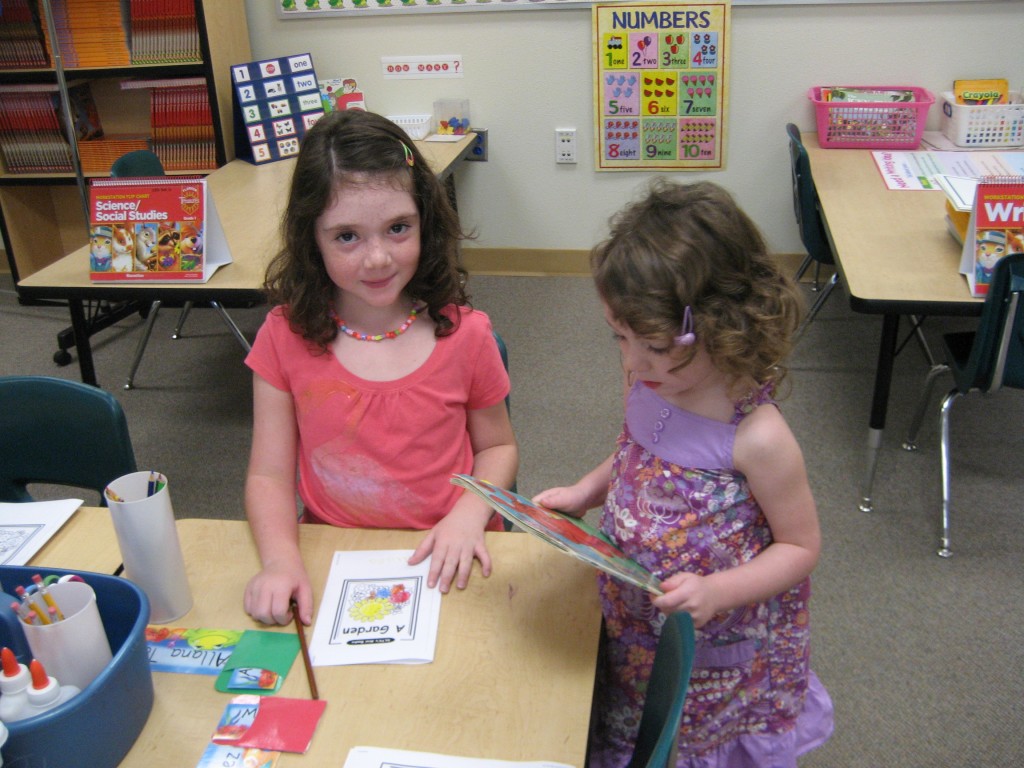 Emmalynn and I wished Allana a good day and left to meet some friends for a Boo Hoo Breakfast.  Despite the name, the moms were pretty cheerful to kid-free or a child or two less.  Even though I had one less child in tow, Emmalynn has enough energy for two or even three and would not allow me to sit long enough to enjoy my meal or the company.
When Allana returned home, she didn't have much to share about her day, except that her Scooby Doo lunch box was not well received by the other girls in her class.  Apparently, at lunch time, another girl made fun of her lunch box because it is not your typical girl lunch box.  At that moment, I realized Allana has misplaced her lunch box.  The scene from Nineteen Minutes immediately popped into my head and I wonder if Allana is being tortured by a bully.  Did Allana deliberately lose her lunch box because of this mean girl?  I explained to Allana that girls can like Scooby Doo and it shouldn't matter what anyone thinks, but I know she is really hurt by it all.  Why do kids have to be so mean?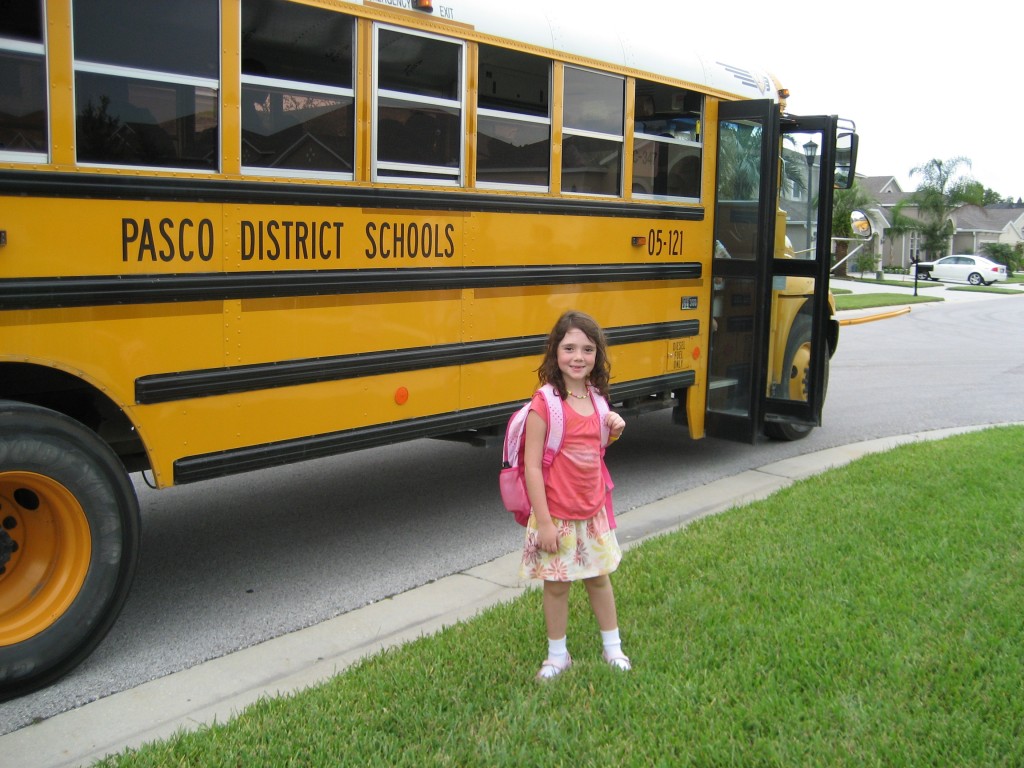 With Tropical Storm Fay heading our way, school has been canceled for tomorrow and I can enjoy one more day at home with both my girls.  Although Fay will bring a gray and gloomy day, my beautiful Allana will only be showered in sunshine to fill her with love and remind her how truly wonderful she is.