I am happy to announce that Run DMT reached 10,000 hits before the close of 2008!  What a great way to end the year!  I believe another bloggie giveaway is in order to honor this marvelous milestone!
For this Run DMT bloggie giveaway, Runner Girl has graciously donated a Runner Girl Grab Bag filled with fun Runner Girl chachkas and other girlie goodies!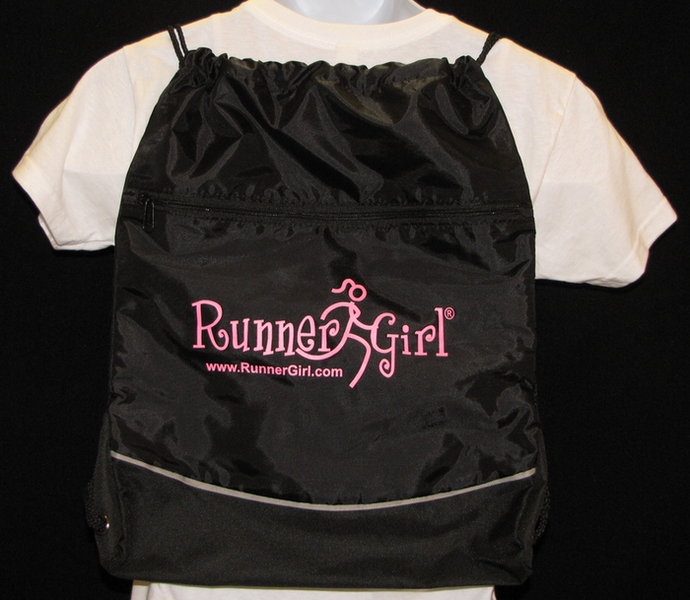 Now, I know my male readers are thinking, "Why would I want a Runner Girl Grab Bag?  Why bother?"
Think outside the box, my dear men folk!  I bet many of your ladies friends and wives made some athletic-related need to improve my health and increase my fitness New Year's resolution, right?  So, why not show your lover some support with a Runner Girl Grab Bag?  It would make a great Valentine's Day gift for your own little runner girl!
For your chance to win this hip Runner Girl Grab Bag, simply post a comment by January 31.
For additional entries and to better your chances to win:
Grab the Run DMT's Runner Girl Giveaway bloggie button code.  Post this giveaway on your blog and link back to Run DMT.
Tweet about Run DMT's Runner Girl Giveaway on Twitter to help spread the word about this contest.
Visit runnergirl.com and read one of the helpful articles posted.  Add a comment here to let us know which one you read and found interesting.  Each time you read an article and post another comment is an additional entry.
Sign up for the RunnerGirl e-mail newsletter and post a comment back here to let us know you are now a Runner Girl subscriber.
Remember, Run DMT's Runner Girl Giveaway ends January 31.  Good luck to everyone who enters!  🙂
Thank you for visiting!
<a href="http://denisermt.wordpress.com/2009/01/05/10000-hits-and-another-run-dmt-giveaway/"><img src="http://gi101.photobucket.com/groups/m49/CU1U6CYOCA/RunDMTRunnerGirlGiveaway.png" border="0″ alt="Photobucket"></a>