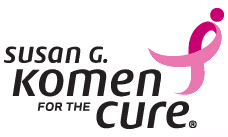 When my blogger buddy, Running Betty, created my Music Monday avatar, she asked for one small favor in return: Spread the word about the wonderful, charitable event happening over at allplussizebras.com.
In honor of the Susan G. Komen 3 Day for the Cure Event, allplussizebras.com will donate $250 to the participant with the most votes.
Here are the details:
Please help us get the word out by letting your friends, "tweeps", and blog readers know that voting is now open at allplussizebras.com for a $250 donation to one walker in an upcoming Susan G. Komen 3 Day For the Cure event. Walkers registered for the contest at allplussizebras.com during the month of August. After nearly two days of deliberations, the staff at allplussizebras.com have named their ten finalists. Now, it's up to the public to vote for the favorite finalist.

The Susan G. Komen 3 Day for the Cure Reach Your Goal Contest attracted walkers from all over the country, but the following ten ladies have been named finalists:

Abby Clark
Amanda Kent
Cathy Youngling
Cedar Bennet
Kristen Marrs
Laurie Brosius
Monica Ng
Mylynka Cordona
Robyn Gornicki-Davis
Tammy Klueger.

Votes will be tallied at http://www.allplussizebras.com/vote and the polls will remain open until 9 am EDT on September 30, 2010. The walker receiving the most votes will be declared the winner and a $250 donation will be made to her fund raising page at the3day.org. In addition to voting, visitors to allplussizebras.com can read more about the finalists and contribute to one or more walkers if they choose.

When more people visit the page to vote, more donations to the Susan G. Komen foundation will be made through these dedicated ladies, so please tell everyone you can. Thanks!

For more information, contact Brian Darrow: brian@breastalliance.org
So, that's it.  It's that simple.  Just click on the link and vote for one walker before September 30.  Just visiting the site is a win-win situation in the race for a cure.