Since the day he was born, I have called Little Liam, "Little Lion Man".  With his birth date at the end of July, he fell under the Leo zodiac sign just like his mama.  Having another Leo in the house would add another fun, energetic person in the picture and in his little time on Earth, Little Liam had already begun to display many of the Leo characteristics.
But then the Earth had to go and change its tilt and screw everything up.  Now my little Leo is a Cancer which makes my Little Lion Man a Little Crab Man and it just doesn't have the same ring to it. In fact, it makes me think of Darnell from My Name is Earl, a.k.a The Crab Man.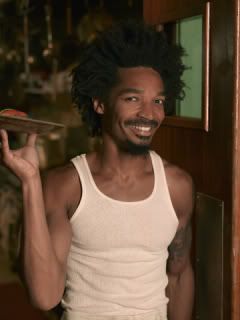 Oh well.  I don't care what the stars says.  Liam is still my Little Lion Man.
[youtube=http://www.youtube.com/watch?v=5HHnDEnsdno]
Visit Amanda, Xmas Dolly and Hairbows & Guitar Picks for more Music Monday fun.