When I heard this week's theme for The Gallery, I knew just what photo to share. This photo was taken back in 1996 when I taught third grade at Rodney B. Cox Elementary in Dade City, Florida.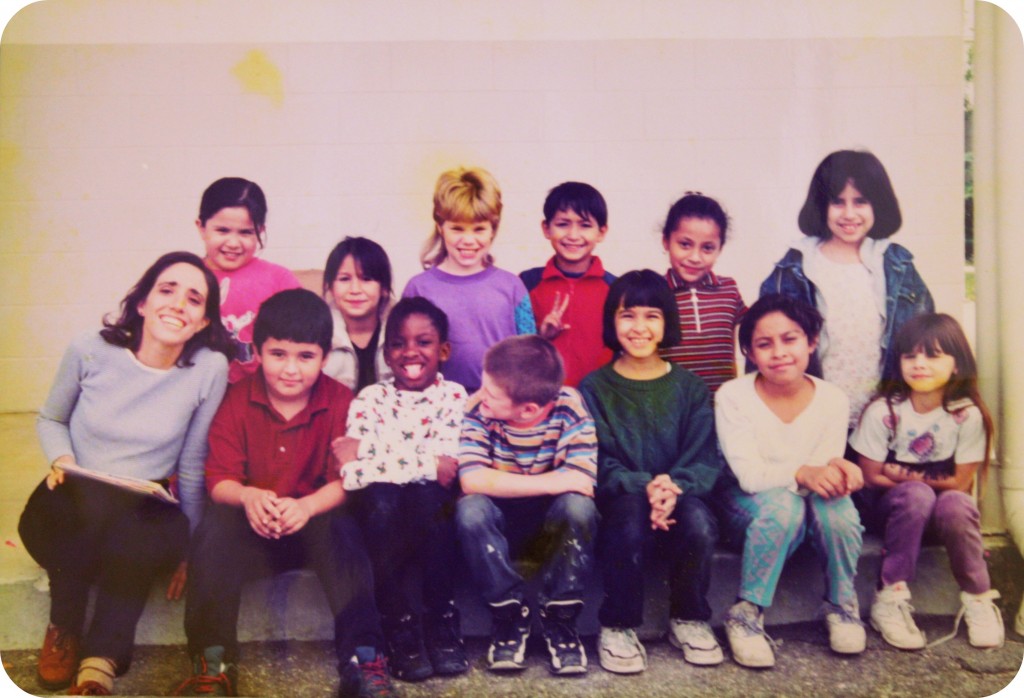 Only my second year teaching and I had so much to learn and that school and those kids taught it to me.  Between old red brick walls, they taught me quite a lesson about myself and the world they we live in.
Academically and professionally, it was my toughest teaching year by far.  But it also the most spiritual, rewarding and uplifting experience in all my years of teaching.
I grew professionally and became a great teacher, thanks to Cox Elementary and those kids.  I believe I became a better person too.
I loved those kids and the person they taught me to be.