I did it.
We did it.
Chrissy and I finished the Disney Marathon under 6 hours (5:31:46).
It was brutally hot and the last mile was the worst.  I hit my wall at mile 25, but I wiped away the tears and pushed through it.  Of course, not before we stopped for one last photo in front of Spaceship Earth with only a quarter mile left to run.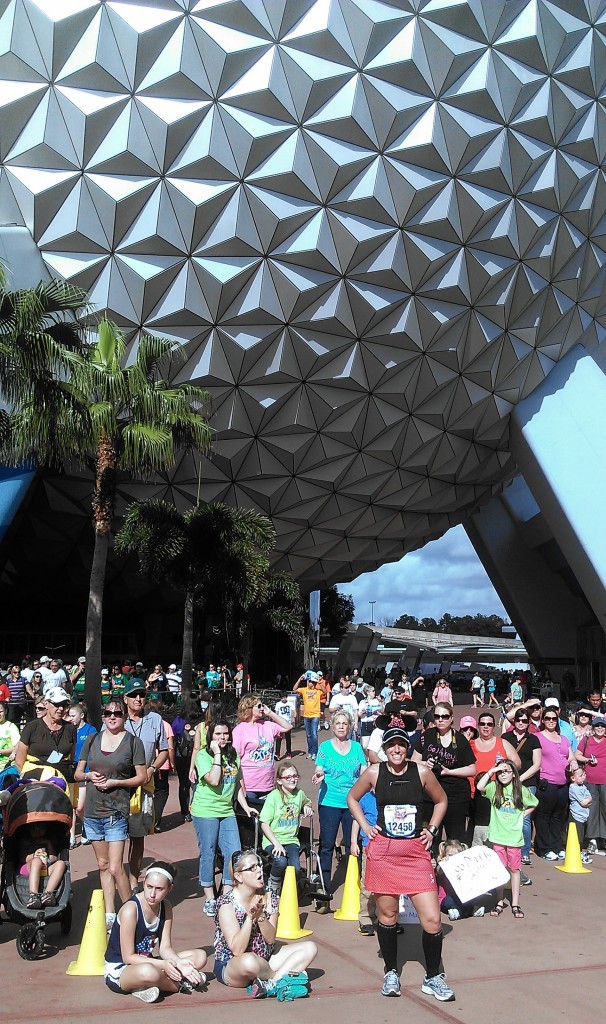 We started this journey together and we finished together.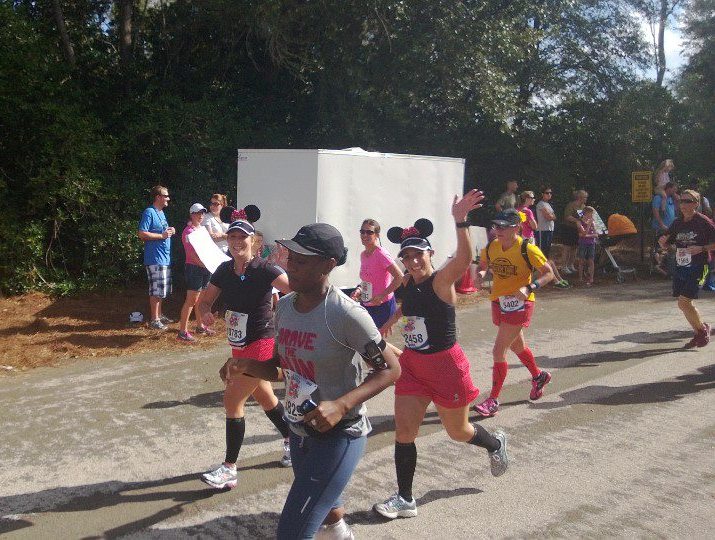 And we'll do it all again next Sunday at the Clear water Marathon to join the ranks of Marathon Maniacs.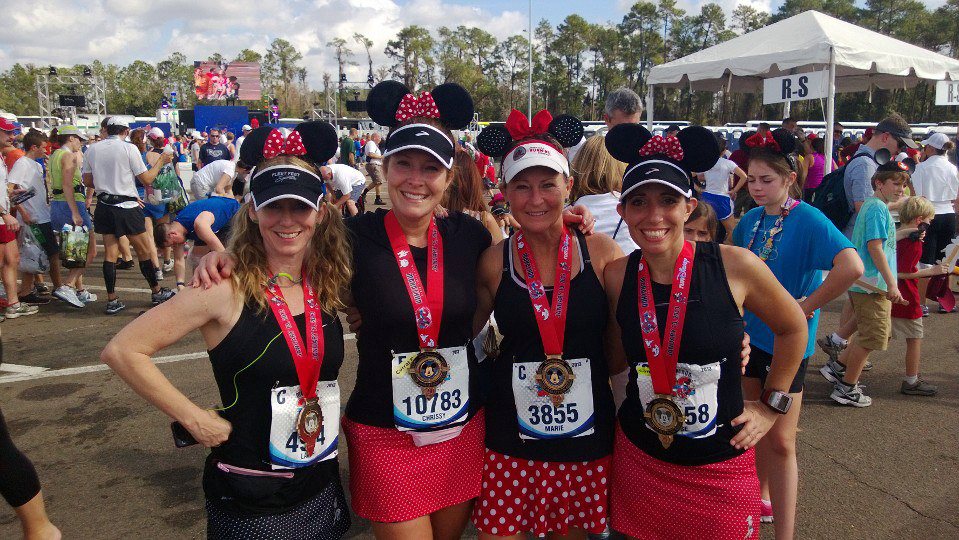 And I'll be ready for two more big ass bottles of champagne.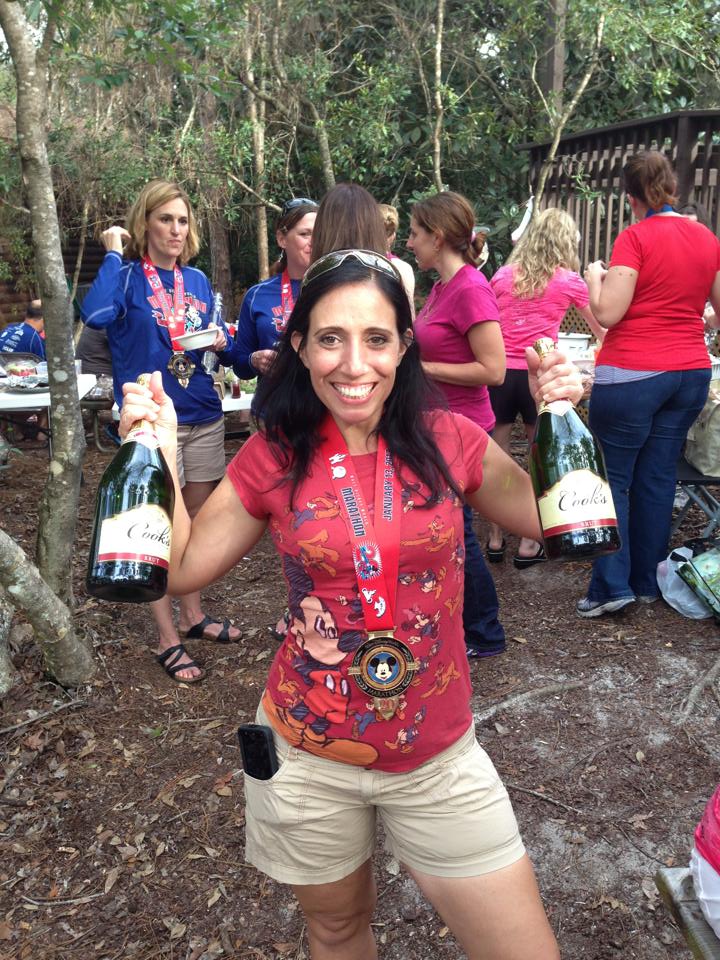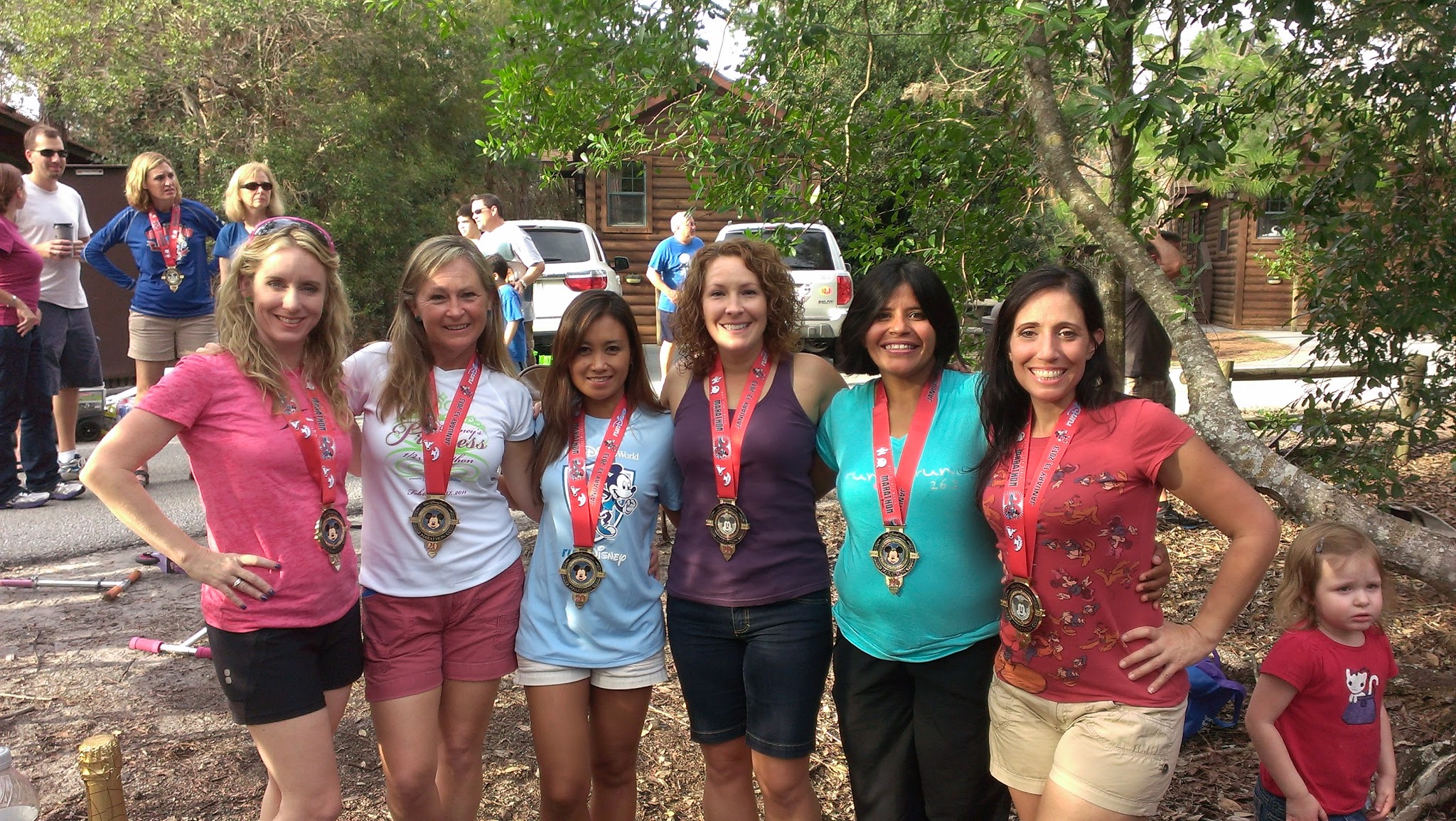 (Stay tuned for a full Disney marathonrace recap later this week.)
Visit Xmas Dolly and Jade Louise Designs for more Music Monday.