I did it.  I ran the Disney Marathon and I redeemed my Space Coast time.  I even redeemed my original Disney Marathon time from 4 years ago.  I didn't expect to beat my previous Disney Marathon time, but I did.  Had the weather been in my favor, I may have finished closer to my Gasparilla time, but there's always another marathon, like this Sunday.
That's right. I'm running another marathon a week later although running might not be the best term.  I may be crawling through these 26.2 miles.
Since I am putting so much stress on body in such short amount of time, I will be mostly resting this week, except for walking the track while assisting at my kids' running club. No cardio or anything high-impact for me, just lots of stretching and sporting my new compression sleeves.
I wore these Zensah sleeves during the marathon (which I purchased at Suncoast Running) and they ROCKED.  Around mile 20 I experienced some charley horses.  The sleeves prevented my calves from spasms which normally cause me to stumble or fall over.   I will definitely wear them again this Sunday.
As for the rest of my attire, I'm not really sure what I'll wear for Sunday's marathon.  The weather has been all over the thermometer this winter.  It's been a very warm winter so far and it looks like this Sunday will be another warm day.
Here's something pretty cool.  Run DMT was selected as one of the Top 100 Health and Fitness Sites for 2013!  But I need your votes to stay in the top ten!  So, vote for Run DMT!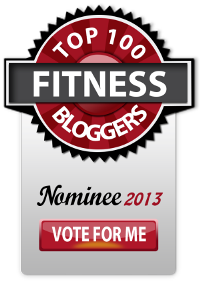 And while we're spreading the love, I have to give a big THANK YOU to Skirt Fairy of Running Skirts for holding a Mini Dot Athletic Skirt at the Disney Expo for me.  Thanks to her accommodating me, I was able to save on shipping, try the skirt on for the right fit and have it for the race the next day.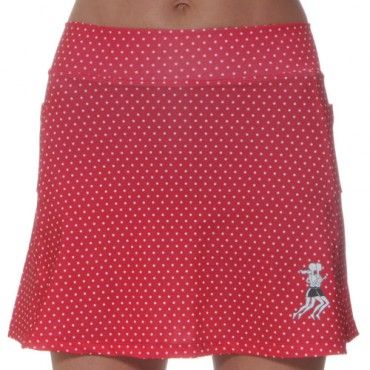 I know what you're thinking, "You're not supposed to wear anything new for a race.  That's a beginner's mistake."  Well, you're not supposed to do marathon a week apart either, but that's how I roll.  I'm a mother runner living on the edge.  I throw caution, running skirts and compression sleeves into the wind.
After a marathon, I always experience pain in the weirdest places.  I mean, I have the usual pain in my quads, my Achilles and my knees, but now, I can add a pulled muscle in my neck to the unusual post-marathon pains.  Amazingly enough, I have no plantar fasciitis pain! (Thanks to my Feetures! PF sleeves no doubt!)  A friend recommended a massage.  I think that is a great idea.  Walking up and down the stairs is killing me, but today seems less painful than yesterday.
I know you are anxiously waiting for my recap and you can expect that tomorrow.  So, stay tuned!
Did you race this weekend?  What races are in your near future?  Are you resting this week or are you sprinting?  Link up and tell Meghan of runMeganrun and me all about your running adventures, speedwork and workouts.
*Also linking up at*