*Disclaimer: My family and I received a discounted rate in exchange for my honest review of the South Seas Island Resort.  This review is part two of a three part series.  Read part one here.*
The following is a guest post written by my 11 year old daughter.  Since Allana loves nature, hikes and exploring, she is the perfect person to review the South Seas Island Resort ScoutAbout program.  The opinions are from a child's perspective and her own.


When my family and I visited the South Seas Island Resort, I discovered a fun and challenging adventure called the ScoutAbout.
Fifteen ScoutAbout stations are hidden all over the South Seas Island Resort and each station has a different colored bracelet.  If you find all fifteen bracelets, you can trade them in for a cool tie-dye bracelet or you can keep all fifteen colorful bands.
Sometimes the stations are out in the open and other times, you have to look behind a bush or a building.
Each bracelet is a different color and represents something in nature.  Stacks of bracelets are stored in each stand that teaches you about a Florida animal or plant.
My favorite station was the dolphin station.  When we found that bracelet, we spotted a bunch of dolphin tails!
We were lucky that our beach villa was really close to some of the ScoutAbout stations.  One day I found seven in one day!  I knew where to look because the staff members gave us a map to study.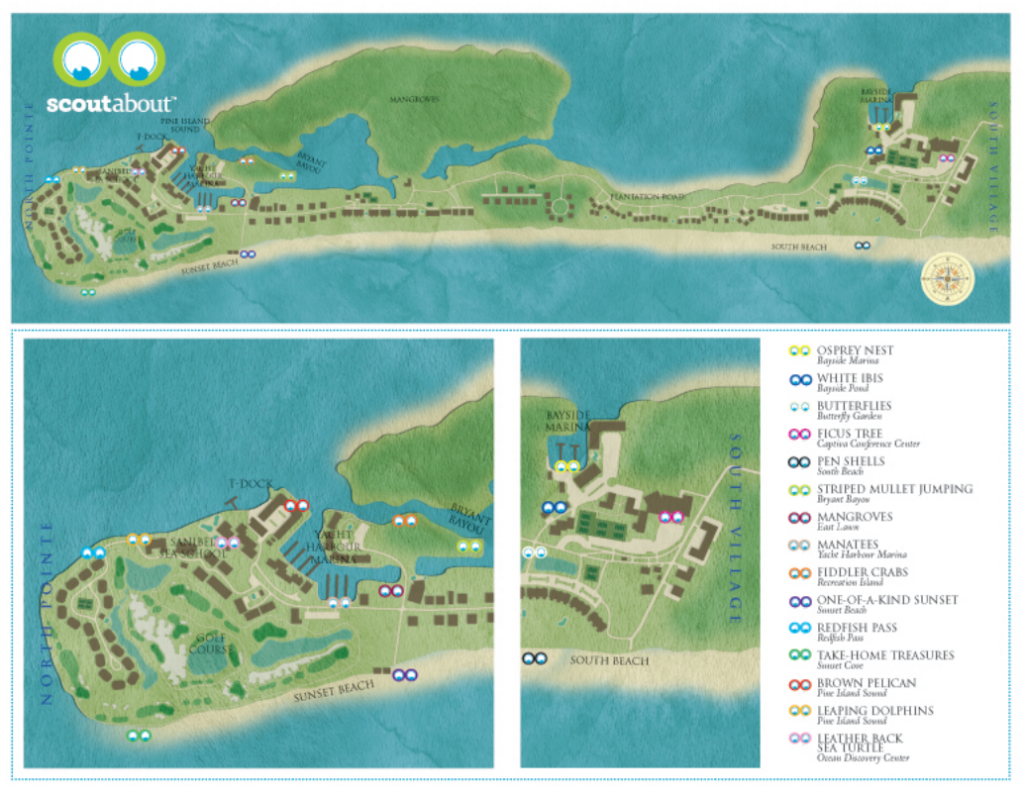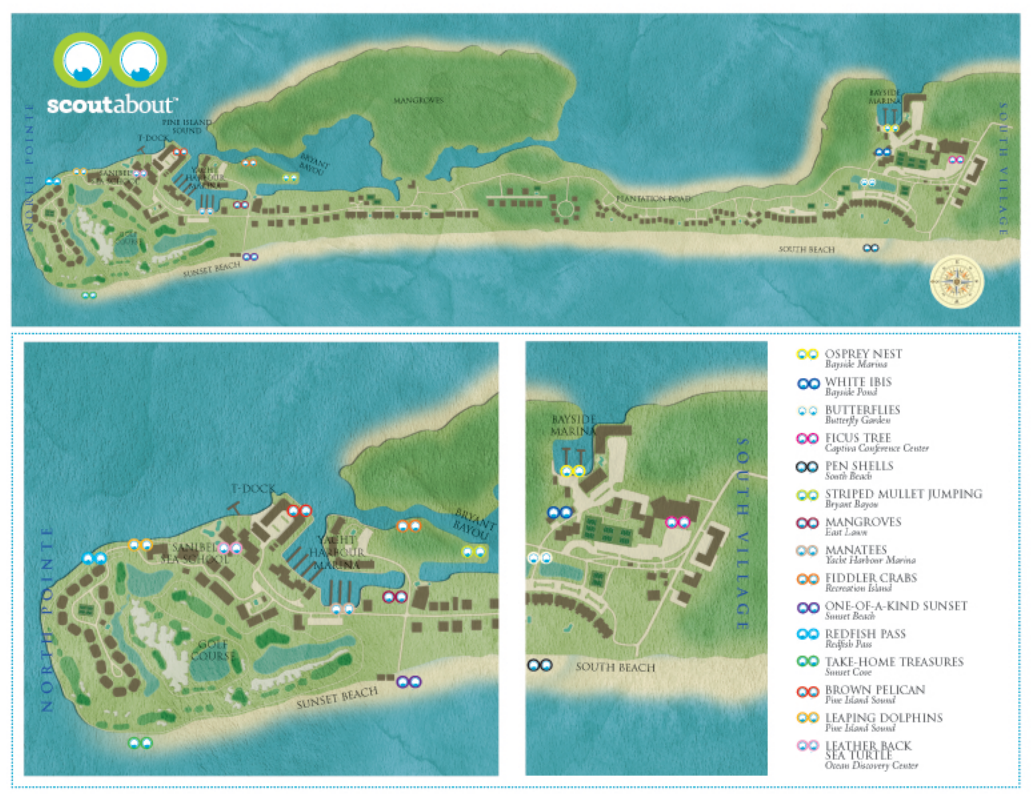 It took us three days to find all fifteen ScoutAbout bracelets.  We found the last few bracelets on our last day at the South Seas Island Resort.  My little sister, Emmalynn, and I earned a spot on the Scout About Wall of Fame outside of Skully's.
The ScoutAbout adventure was so much fun.  If you and your family stay at the South Seas Island Resort, you should definitely participate in the ScoutAbout challenge.