Disclaimer: I am participating in a Mom It Forward and Girl Scouts'  #Icantwaitto recruitment campaign.  Although I have been compensated, the opinions shared are my own.
"Mom, I want to stay in Girl Scouts."
Feeling overwhelmed and over-scheduled, I sighed at her request, however, I decided to ask my youngest daughter why she desired to continue to stay with her troop.
"Why do you want to be a Girl Scout, Sweetie?"
"Because I love camping with my troop and I loved learning archery.  I can't wait to camp and to do archery again.  And our troop leader wants take us canoeing this year, too.  I can't wait to canoe too!"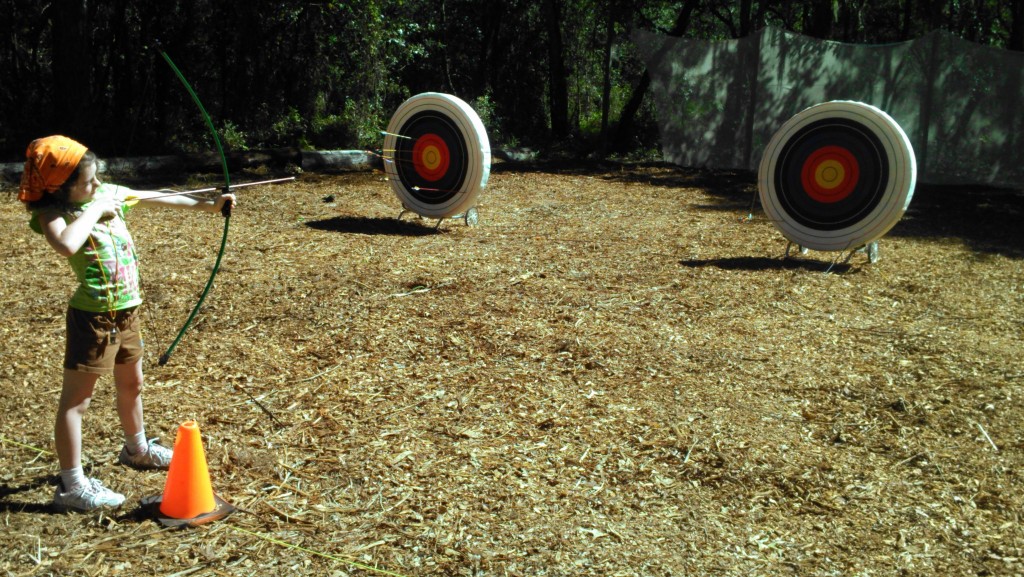 How could I deprive my little girl of such wonderful outdoor adventures?  Although we often plan these events as a family, she needs to learn some independence and responsibility away from my controlling, over-protective presence.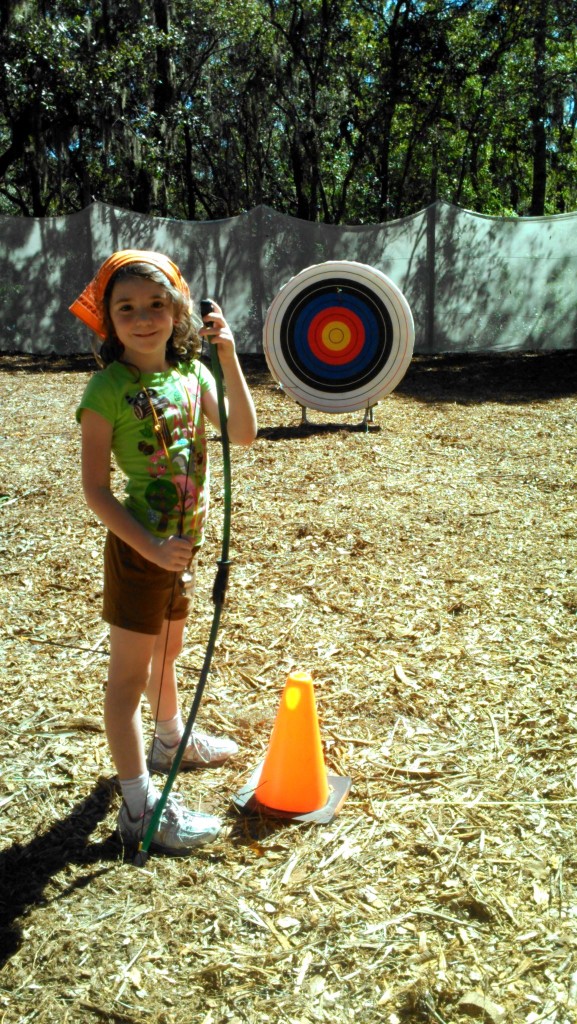 Therefore, I registered both my girls as Girl Scouts once more so they could continue in their troops this year as a Junior and a Cadet.  This past weekend, my oldest daughter experienced her first camping trip with her Cadet troop.  She returned home with stories of saving gopher tortoises, learning archery and mastering it and s'more wonderful adventures.
I love that the Girl Scouts are so much more than cookie sales.  Seeing my daughters so excited about all the wonderful adventures excited me.  Now, I can't wait to paddleboard and camp with my girls at the Mother-Daughter camping trip this year.
Like many Girl Scouts, my girls' troops have made adventure and community their main mission.  With multiple outdoor outings, community clean-up days, collection drives for the needy, the Girls Scouts have taught my girls a sense of adventure while engaging in empathetic and altruistic activities.
The Girl Scouts have also taught my girls responsibility, be it for themselves or a responsibility to their community.  Last year, my oldest daughter's troop organized a fun run to end bullying.  Through this Bronze Award project, they learned how to lead a grassroots community movement and saw firsthand how their work (big or small) impacts other's lives.
I can't wait to see the lesson my girls learn from the Girl Scouts this year.
What is it that you can't wait to do with the Girl Scouts?
Visit girlscouts.org to learn more information about the Girl Scouts and register your girls today.  While you are there, register yourself too and help the Girl Scouts by volunteering.  After all, many troops need your help to plan and lead all those wonderful adventures.
Become a Girl Scout fan.  Like and follow the Girl Scouts on Facebook, Twitter, Pinterest and YouTube.