You wanna hot body
You wanna runner body
You wanna Boston Qualify
You better work b**ch
You wanna blog for money
Earn lots of race entries
Look hot in a bikini
You better work b**ch
You wanna eat fancy
Stay in hotels for free
Party with Yelp elites
You better work b**ch
You better work b**ch
You better work b**ch
You better work b**ch
Now get to work, b**ch!
I seriously have my work cut out for me this year. I have big blogging plans for myself and the Tampa Bay Bloggers (my hyperlocal blogging network).
I recently made Yelp Elite for my stellar reviews and check-ins.  All the cool kids Yelp and now with my Yelp Elite status, I earned a spot at the cool kids table.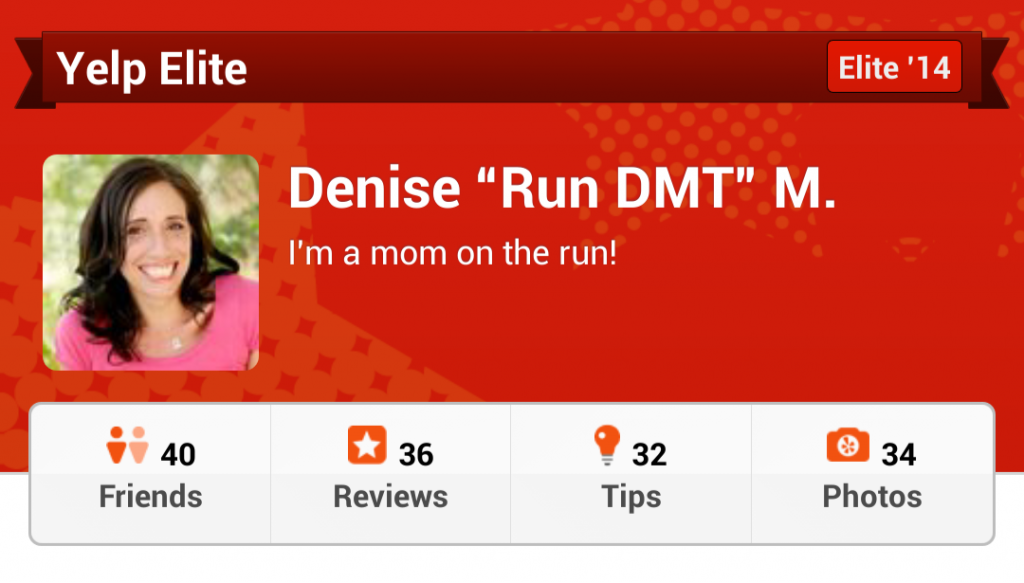 Since I am also trying achieve to achieve Superoo status on Trekaroo, I've been posting reviews on its fun, family-travel  site too.  The other day, my Hooters review was a Trekaroo Review of the Day!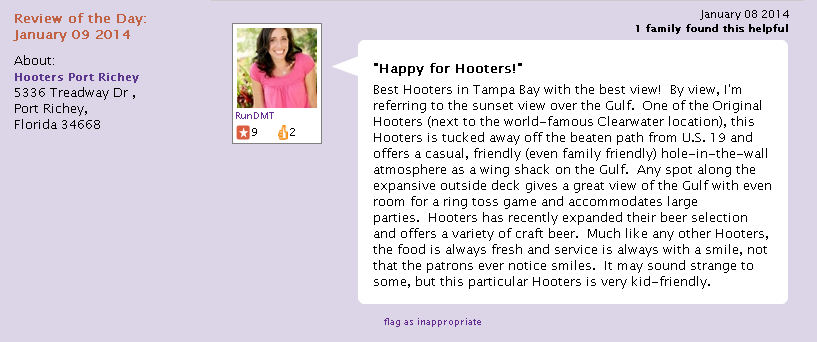 On the running side of things, A1A marathon is less than 5 weeks.  I am following the Asics Kastor plan and pushing myself to train almost every day.  I am hoping for a marathon PR (personal record) but just surviving without injury would be great too.
My ultimate running goal this year is to BQ (Boston Qualify) and the only way to do that is to work b**ch hard.