I know what you're thinking.  "It's a bit late to be sharing Christmas photos."
So it is!  But I'll let you in on a little secret.
My tree is still up. Oh the horror!
How's that for being a bit behind on things?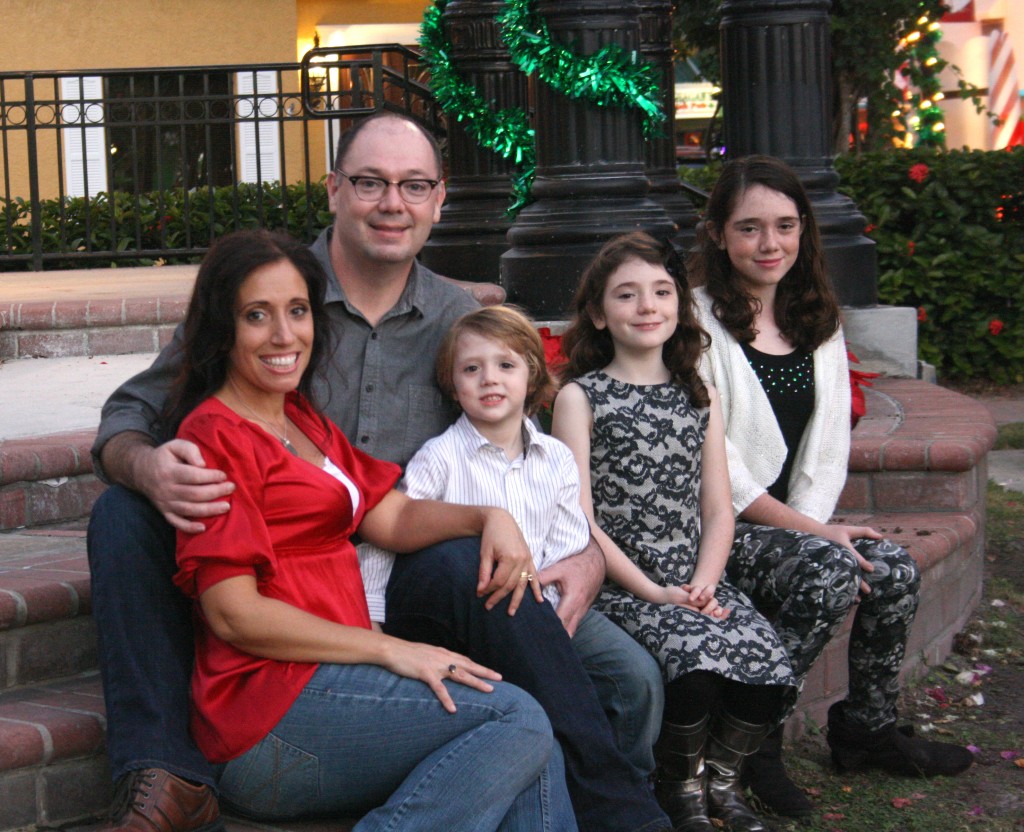 To save money this year, I decided not to hire a family photographer, but to try my own hand at our family Christmas portraits.  With the historic and beautiful Downtown Dunedin as our backdrop, I positioned my DSLR camera on a tripod and set the timer for 10 seconds, just enough time for me to run back, pop into the picture and fix my fly-away hair.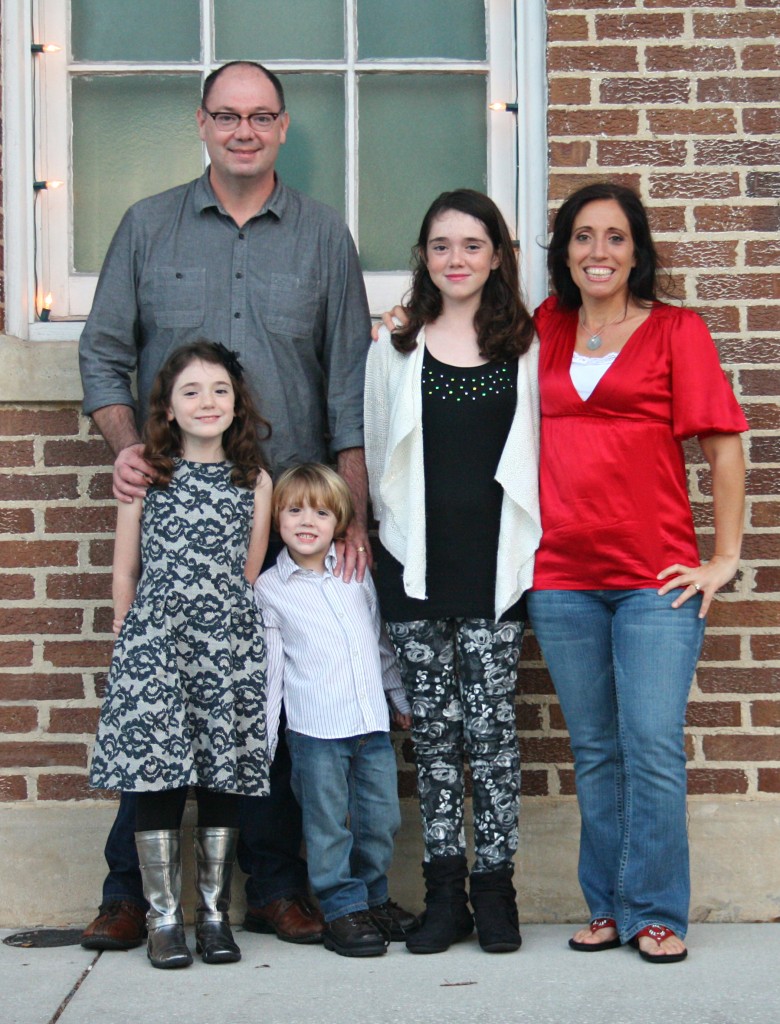 For the very first tripod attempt, my son demonstrated a bit of enthusiasm for the flashing light on the self-timer, but we had no idea about his facial expression until after the photos were downloaded.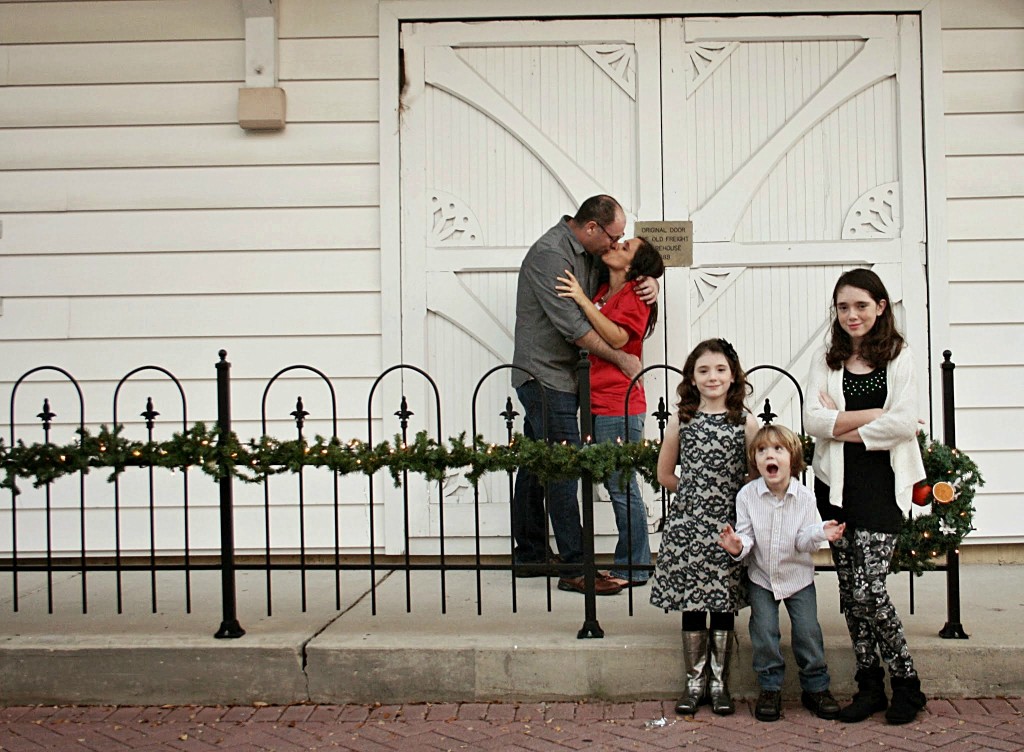 Of course, that was the one for the cover of our Shutterfly card.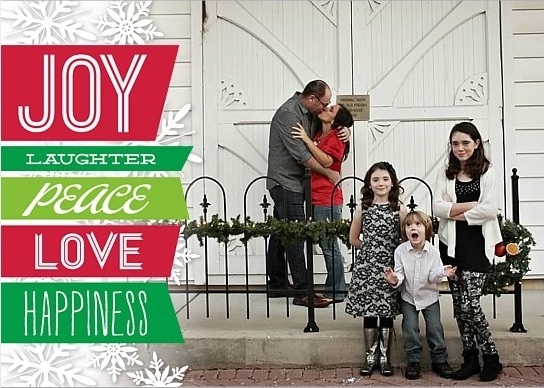 I was really pleased with how my children behaved (because I bribed them with Strachan's ice cream) and how well my photos turned out.