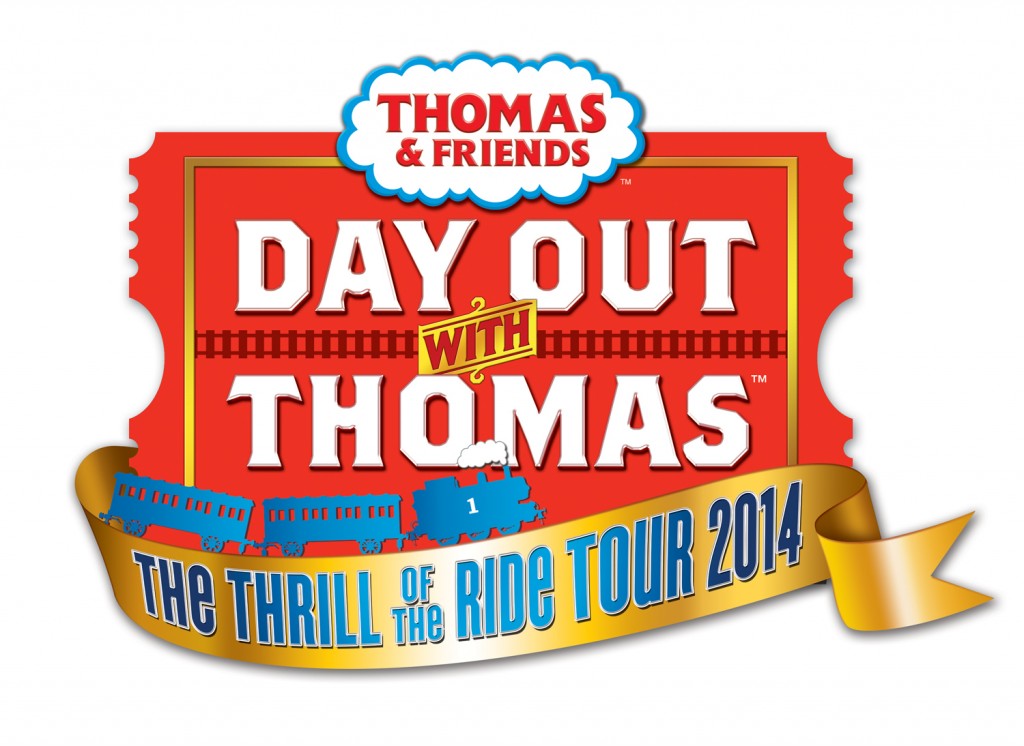 Other moms warned me that boys have a tendency to become obsessed with trains, cars, planes and really anything with wheels and moves. My girls loved cars and trains, but nothing like their little brother. Liam loves trains, especially that "very useful engine", Thomas the Tank Engine.
When Thomas the Tank Engine rolled into the Tampa Bay area last Spring, we traveled down south to Parrish to spend A Day Out With Thomas and his friends at the Florida Railroad Museum.
My Little Lion Man loved seeing the larger than life Thomas.  His smile was wider than Island of Sodor when we rode through the Parrish countryside.
For the next two weekends (March 15 – 16 and 22 – 23), Thomas and his friends return to the Florida Railroad Museum in Parrish for another Day Out With Thomas: The Thrill of the Ride Tour 2014. On Saturday and Sunday, visitors can board a 25-minute with Thomas the Tank Engine and Sir Tophamm Hatt, Controller of the Sodor Railway.
New this year, visitors can hear Thomas talk to them for the very first time on the tour.  I can't wait to see the expression on my Little Lion Man's Face when he hears Thomas chatting to all the children!
Guests can visit A Day Out With Thomas on the Florida Railroad Museum grounds from 8:30 am – 5:00 pm. While waiting to board, visitors can explore the Thomas & Friends Imagination Station which offers hands-on arts & crafts, train tables and more.  With storytelling, live music, a bounce house and other activities there's fun for the whole family.
Ticket prices are $18 plus tax for ages 2 and up (service charges and fee may apply).  For more information or to purchase tickets, visit www.frrm.org. For information on Thomas & Friends, visit www.thomasandfriends.com
For a chance to win a family pack of four tickets to a Day Out With Thomas: The Thrill of the Ride Tour 2014 leave a comment below telling what you Thomas-obsessed child would love the most about a Day Out With Thomas.  Follow the Raffelcopter instructions for additional entries.