In a life before my stay at home mom on the run raising three children, I was once an elementary school teacher in an at-risk school. Many of my students lived significantly below the poverty line. They often came to school hungry, wearing the same clothes that they wore the day before and possibly even slept in. As a compassionate educator and community figure, I felt compelled to visit my students' homes regularly to provide some of life's basic needs: food, clothing and hugs.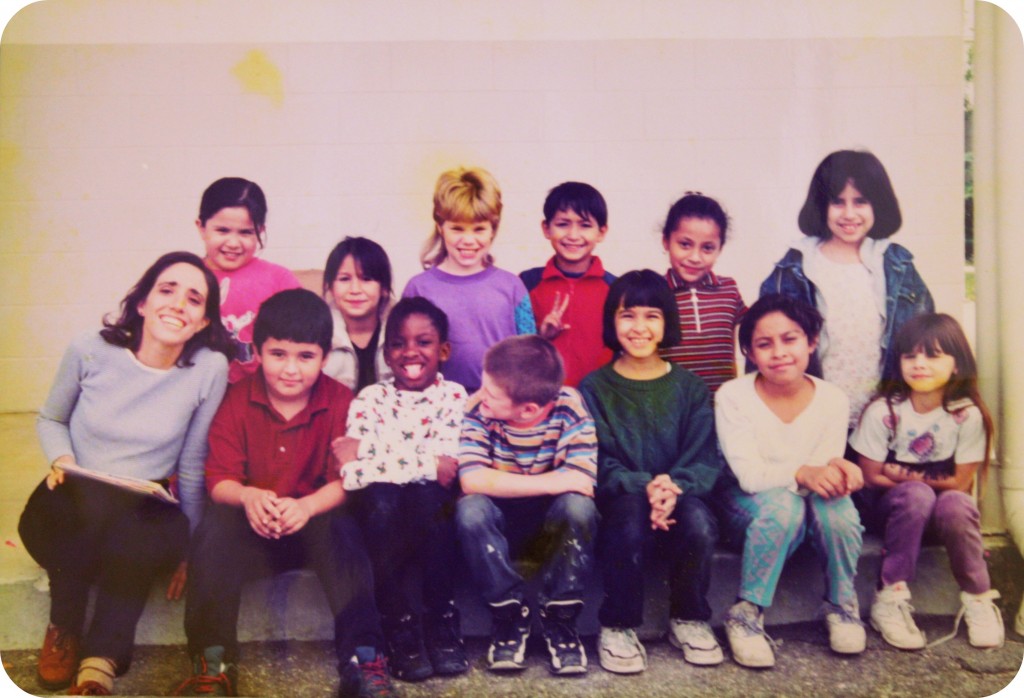 In their young lives, these children faced so many struggles. School supplies were the least of their troubles, but they still needed the basic tools to learn. Many times, I had to reach into my own wallet to fill my classroom with materials so my students could arrive to school ready to learn.
Besides spending my own money on classroom materials, I spent countless of hours planning creative and fun lessons. With all of the challenges stacked against my students, I needed to find ways to make lessons meaningful and relevant. Though none of this was ever expected of me, I did it to make an impact in my students' education and like so many teachers, I changed lives.
Although creative lessons and traditional skills are still vital, technology is an increasing integral part of the classroom and necessary to compete globally. With a struggling economy and increasing demands nationally, teachers must dig deeper into their pockets to provide their students with the necessary tools. As the outstanding teachers featured in this following videos demonstrate, effective teachers will always find creative methods to make learning meaningful.
Brian Copes is a pre-engineering teacher at Calera High School. He pushes his students to shift their focus from themselves to others. Brian's students make prosthetic limbs out of old car and bike parts, and even help make utility vehicles for people in Honduras.
Cassie Cox is a teacher at an alternative high school in Utah. This is the last stop for students before dropping out. Cassie is a former drop out who went on to earn her Masters Degree, and wants the same for her students. She gives them a second chance, and a new way to look at learning.
Chris Emdin is a science educator in the Bronx. He incorporates hip hop into the classroom material to help students see science in a different way. Chris gives his students new possibilities for life, and something to look forward to.
David Vixie is a teacher in Paradise, California. He believes that learning should extend outside the walls of the classroom. David teaches his students to learn from experience and provides them with new adventures every class period. His goal is to help students think differently, and come to their own conclusions.
Estrella Pyfrom uses her Brillant Bus to give students access to technology. She used her life savings to build this bus to help bridge the digital divide. She has recently been featured as one of CNN's heroes.
Jeffrey Wright is a physics teacher in Louisville, Kentucky. His classroom is full of experiments from plasma balls, to hovercrafts. He teaches students to apply what they learn to real life. A big part of science is failing, and he teaches students that it's okay to fail but to keep trying. He believes you have to give back to make the world brighter.
Mary Kurt-Mason is a special talents teacher in Pagosa, Colorado. She helps her students to feel safe, and at the same time push their own boundaries. Mary brings her passion for the outdoors into the classroom by taking students kayaking, skiing, and horseback riding. Mary helps her students overcome what they think they can't do, and shows them all the things they can do.
Stephen Ritz is a teacher in the South Bronx. Stephen and his students built a tower garden in their classroom and turned it into a farm. He teaches his students how to go from seed to plate. Stephen hopes to help change schools in this generation, and fight juvenile diabetes and childhood obesity.
Virginia Hamilton is a gifted teacher in Indialantic, FL. She uses her love of animals to teach students about giving back. Her students visit kill shelters and help train dogs so they are more easily adoptable. By doing this they get outside of the classroom and learn important life skills.
#TeachersChangeLives and the students are proof. As you can imagine, their students were truly grateful for teachers who went above and beyond the call of duty. Watch as students express how much their teachers mean to them.
May 5 – May 9 is Teacher Appreciation Week.  Take a moment to thank your child's teacher and celebrate the positive measures teachers take every day to make an impact because #TeachersChangeLives. And so can you.
Office Depot and Adopt-A-Classroom have partnered to raise awareness about incredible teachers and all that they do in the lives of their students like the teachers featured here. Adopt-A-Classroom is a nonprofit organization that helps connect donors with teachers to enhance the learning environment for students.
Please consider making a donation to the teachers highlighted in the videos above, or  give to a teacher in your local community.
How to Register Your Classroom as a Teacher
Click on the red box that says "Register Your Classroom," which will take you to the Adopt-A-Classroom website.
Follow the corresponding steps from there.
How to Donate to a Teacher
Go to Teachers Change Lives website.

Click on the teal "Donate to a Teacher" box on the Teachers Change Lives website, which will take you to the Adopt-A-Classroom website.
Follow the corresponding steps from there.
I was selected for this opportunity as a member of Clever Girls Collective and the content and opinions expressed here are all my own.