Disclosure: I received a Prime Time Party Pack from LongHorn Steakhouse and gift cards to host a Girls Night Out to review the Longhorn Steakhouse Prime Time menu. The opinions shared are my own. 
What do you get when you mix a girls night out with great prices on delicious starters and specialty drinks? 
A Prime Time evening of affordable fun provided by LongHorn Steakhouse! After all, when you are longing for a happy hour with your girlfriends, a few drinks and appetizers should not break the bank.
My friends, Marisa of Adventures of a Tampa Mama and Chrissy of Loving Life joined me at LongHorn Steakhouse in Citrus Park, Tampa to sample the newest menu items featured on LongHorn's Prime Time Menu, which was created to showcase some of LongHorn's coolest cocktails and hottest bites on its bar menu.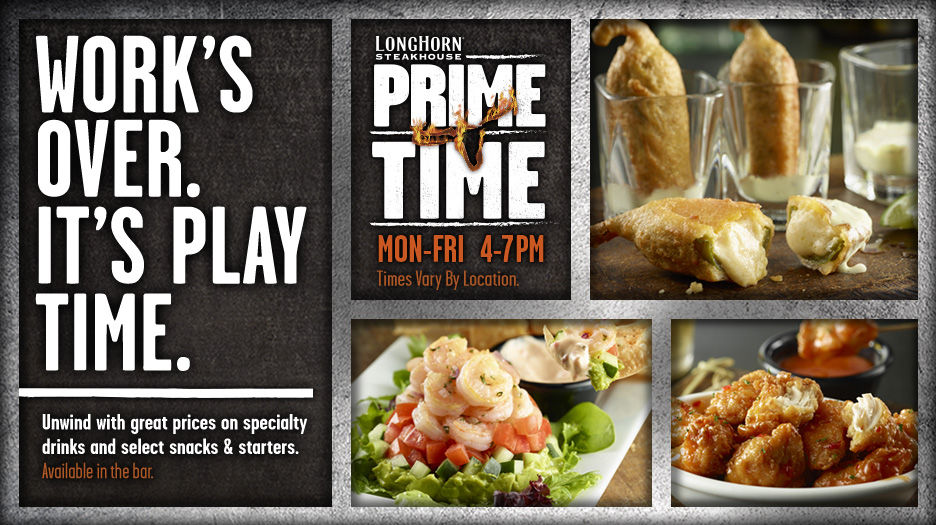 This LongHorn Steakhouse Prime Time bar menu is offered at select LongHorn Steakhouse locations Monday through Friday from 4pm to 7 pm. The menu includes a variety of $3, $4 and $5 spicy small plates and specialty cocktails to  wash it all down.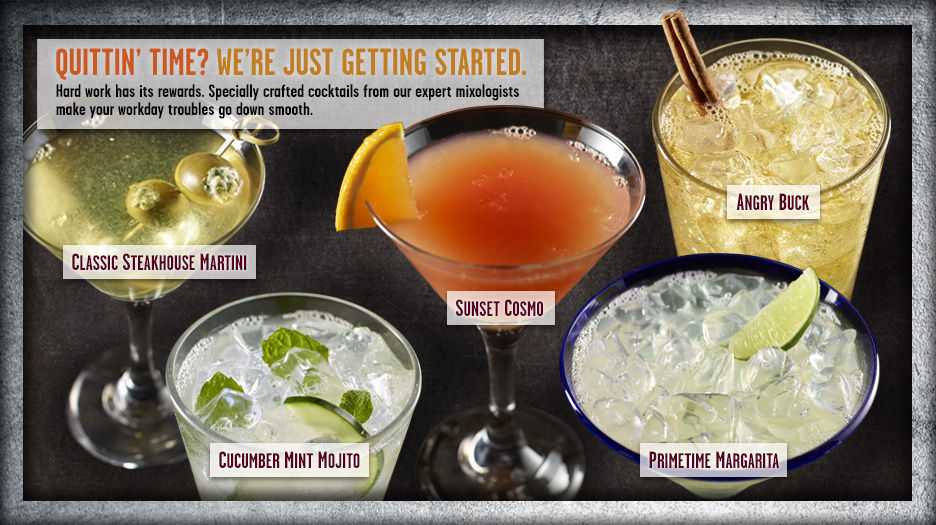 Chrissy, Marisa and I sampled all of the menu items offered during the Prime Time Happy Hour to demonstrate how incredibly affordable the LongHorn Steakhouse Prime Time menu can be for a Girls Night Out.  My girlfriends and I ordered one of every starter and two cocktails each. Our bill totaled under $60 with tax and tip. That's less than $20 per person. 
For the sake of this Prime Time experience, we over indulged and shared the starters family style. One appetizer was more than filling for one person. Obviously, if I was simply ordering for myself, the Prime Time specials would be even more affordable if I only ordered one starter and two drinks.
For my first cocktail, I started with the PrimeTime Margarita, which is always refreshing and a perfect summer drink.
Chrissy ordered the Angry Buck. When it arrived, I coveted her drink.
Made with Angry Orchard and 8 year old Buck Bourbon Whiskey, the drink paired nicely with the spicy spread before us. Of course, I had to order my own once I finished my Margarita.
As much as I enjoyed all the Prime Time starters, my favorite appetizer was the Shrimp and Avocado Stack. I loved the presentation. Although it was served with tortilla strips, the dish easily becomes a light meal with just the shrimp, avocado, lettuce and tomato and it tastes great as a salad.
With over 400 locations nationwide,  LongHorn Steakhouse wants you to experience its Prime Time Happy Hour Menu and has provided a $25 gift card so that one lucky Run DMT winner can sample this affordable and tasty Prime Time Menu in their neck of the woods on the house. To enter, leave a comment telling me which appetizer appealed to you. For additional entries, follow Rafflecopter prompts.