We're in the full holiday season sandwiched between turkey leftovers and football season (college and professional) and of course, basketball and hockey season. For the ultimate sports fans, 'tis the season to be jolly, especially if your team is undefeated.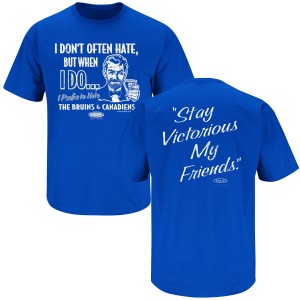 And of course, if your team is undefeated you can't resist boasting about it and dishing your share of smack talk. After all as a loyal fan, you earned the right to smack talk to those losers. You know who they are. *chomp chomp*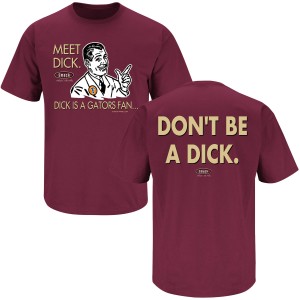 Well, just in time for the season of smack talk and holiday gifts, Smack Apparel delivers t-shirts for sports fans who love to talk smack and want the world to know it.
 Why just talk smack, when you can wear it?
Smack Apparel has been the nation's leading sports rivalry apparel company since 1998. Smack Apparel makes t-shirts and other gear that taps into the passion of college and pro sports fans. Smack Apparel creates unlicensed apparel and accessories, which means the company's creative designers and artists are free to test the boundaries of smack talk. In other words, they make unique and funny stuff you can't find anywhere else, rather than run-of-the-mill stuff you might buy at a stadium store.
Smack Apparel offers a variety of sports smack t-shirts for men and women, as well as the Rookie Wear line of baby apparel. Smack talk is a lifelong pursuit — teach your kids early!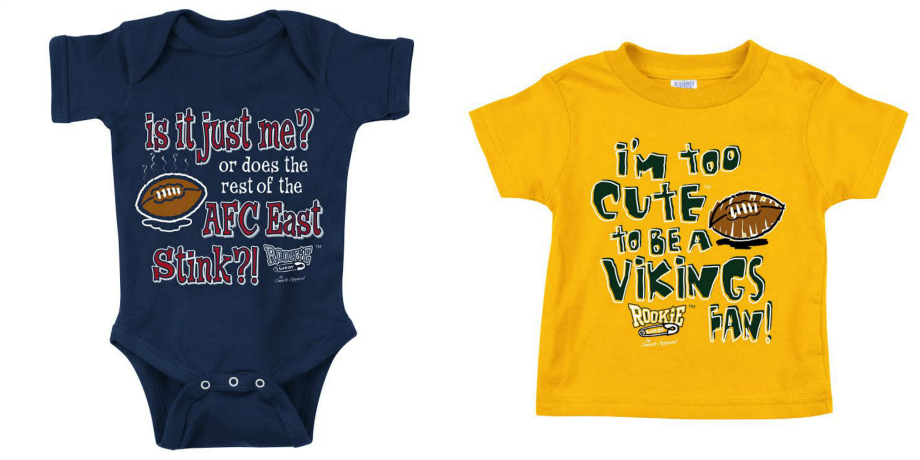 Smack Apparel  has something for every fan and these are the funniest sports shirts you'll find – great conversation starters in stadiums, sports bars, tailgate parties, home watch parties, etc. and the tees are the best holiday gifts for fans.
For your #HolidaySmack gift, Smack Apparel is offering free shipping on all orders placed directly on the site until Dec. 31.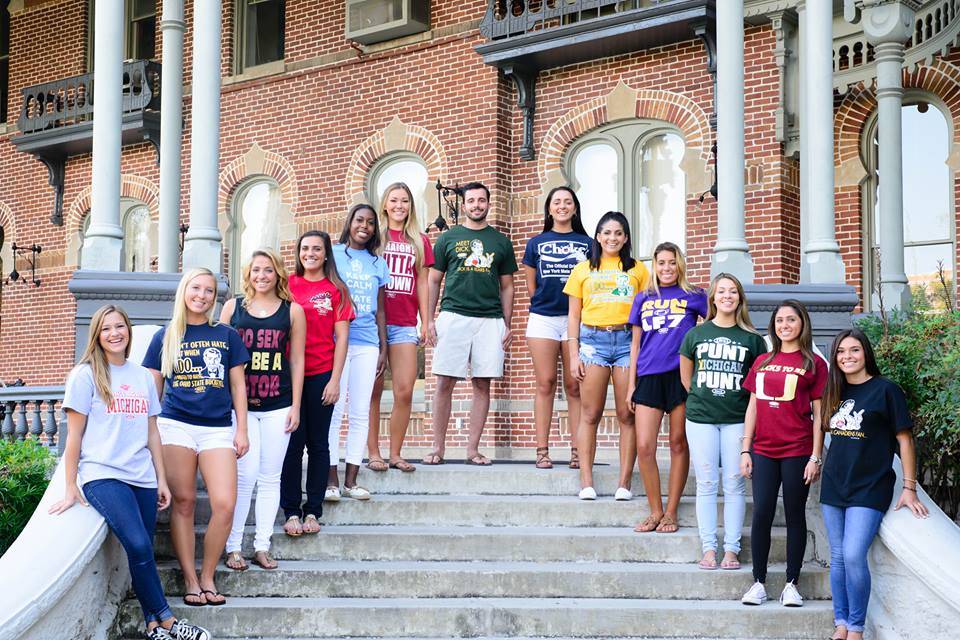 Keep up the #HolidaySmack. Follow Smack Apparel on Facebook and on Twitter and Instagram @smackapparel.
Then, check out this YouTube video to learn more about the Smack Apparel process.
In time for the holidays, win a Smack Apparel t-shirt for the sports fan in your life!
To enter, tell me what Smack Apparel t-shirt would make the best #HolidaySmack gift for your sports fan. For additional entries, follow the Rafflecopter prompts.
a Rafflecopter giveaway

Smacking this Smack Apparel post with a disclosure right here. For those interested, this is a sponsored post.