When I graduated from high school, my parents bought me a gently used 1988 Toyota Corolla as a graduation gift. Unlike the other sedans in its class, my Corolla didn't have all the fancy upgrades like electronic windows but it did have a cassette player which was very high-tech in the 80s. For this eclectic teenage music lover, that was all the upgrades I needed.
Out of all the genres of music possibilities, the first cassette I purchased to play in my new-to-me used car was Carole King's Tapestry. After all, this young high school graduate Natural Woman wanted to drive So Far Away.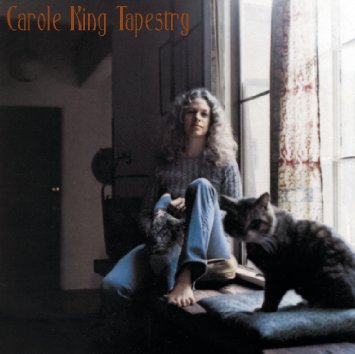 Even as a young woman, I knew the power of Carole King's music. Her lyrics and sound defined everything I felt in my confused college life. She understood me and we bonded like BFFs and her music healed me like a therapist.
So when the Straz invited to experience Beautiful: The Carole King Musical, it was like my BFF was calling me to take a much needed road trip to Downtown Tampa. With a gorgeous breeze blowing through Downtown Tampa, a magnificent sunset falling over the Hillsborough River and Carole King's music on the horizon, my spirit felt renewed.
Unlike some of the popular canned biography musical productions (Jersey Boys comes to mind.), Beautiful – The Carole King Musical is more than a cleverly choreographed biography around Carole King's music. The entire production felt like a Carol King concert in part to the incredibly talented Abby Mueller. Her pitch perfect vocals and spot on Brooklyn accent convinced me that Carole King stood on stage in the flesh. In fact, her opening number "Beautiful", was so spot on, Mueller gave me chills.
At the start of the show, we're introduced to a young ambitious sixteen year old Carole Klein who desperately wants to compose a hit song. She meets her fellow collaborator and future husband, Gerry Goffin (played by Liam Tobin) at Queens College, and the rest is musical history as their work and dysfunctional marriage produces a multitude of chart-topping hits spanning decades. Some of their work may even surprise you, including Pleasant Valley Sunday made famous by The Monkees.
In Act Two, Carole leaves Gerry and finds her way along with her signature mousey brown curly locks, her strength and her own voice to produce Tapestry, an anthem album for generations of women to come. Carole bares her heart and soul to the world and in turn, the world celebrated her like a legend.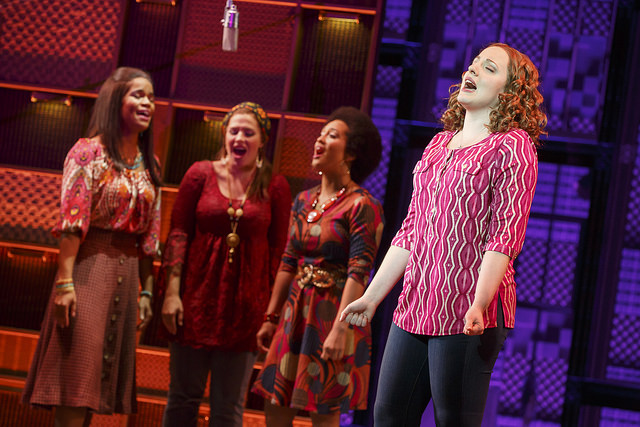 Since the focus of the production is Carole King's music, the set design draws the audience's attention to the stars of the show and the artists that performed the hit songs. There are no elaborate set designs, just a simple pieces such as door representing an office. Once a "pop star" enters the scene to perform a King-Goffin or a Mann-Weil hit, a razzle-dazzle light show brightens the entire theater encouraging the audience to sing, dance and clap along.
The show ends where it began with Carole playing Carnegie Hall, one of her climatic career moments and you will feel the earth move under your feet when Abby Mueller and the cast of Beautiful bring down the house!
Move over, Jersey Boys. A Brooklyn girl is stealing the hearts of theatergoers everywhere.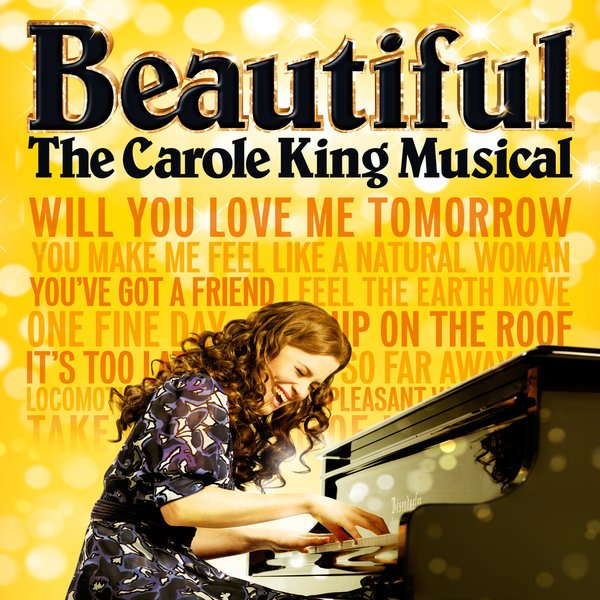 Beautiful is now playing at the Straz Center until Sunday, May 1. It is a must-see!
For show times and to purchase ticket, visit www.strazcenter.org